As Gen Z enters the workforce, they're looking for fair pay, remote/hybrid options, robust benefits, and healthy work environments.
When it comes to recruiting Gen Z, you need to go above and beyond what you've done in the past. That includes showcasing what's unique about your workplace culture and using different avenues to grab the attention of the best talent.
This generation has a lot to offer. Research shows they're less concerned about money and more concerned about their future. They're creative and ethically minded and understand technology better than the generations before them.
So, what can you do to attract them to your business? Here are 3 tips for Gen Z recruiting:
1. Bolster Your Benefits
The base needs of people haven't gone away. Some traditional benefits are still very much in demand, including paid time off, a 401k, and a solid insurance plan.
But, when you're specifically recruiting Generation Z, it's essential to consider benefits that aren't always standard practice, including:
Mental health days
Activities that foster community
A positive workplace environment
Flexibility
Gender-affirming healthcare
Parental leave
Giving your employees access to specific physical and mental health resources is also a crucial benefit that will help your business stand out. For example, consider offering help to women dealing with IVF or fertility struggles by covering the costs of a reproductive psychiatrist.
By focusing more on the specific needs of your employees rather than tossing a few general benefits their way, you'll create a more positive environment where your workers feel heard and appreciated.
2. Promote a Healthy Work-Life Balance
We already touched on the fact that money isn't the main reason a member of Gen Z will take a job. Granted, a fair salary is a must. But, most people in today's younger generation are interested in working for a business that lines up with their personal values.
You can start by writing an inclusive job description. According to research from TalentLMS, 77% of Gen Zers want their company to support diversity, equity, and inclusion.
Everything from acceptance and inclusion to ethical practices (like sustainability) is important to Gen Z. By marketing yourself as a business with a heart (and a mission), you're more likely to attract a lot of fresh faces.
Rallying the modern workforce around a mission dramatically increases employee engagement.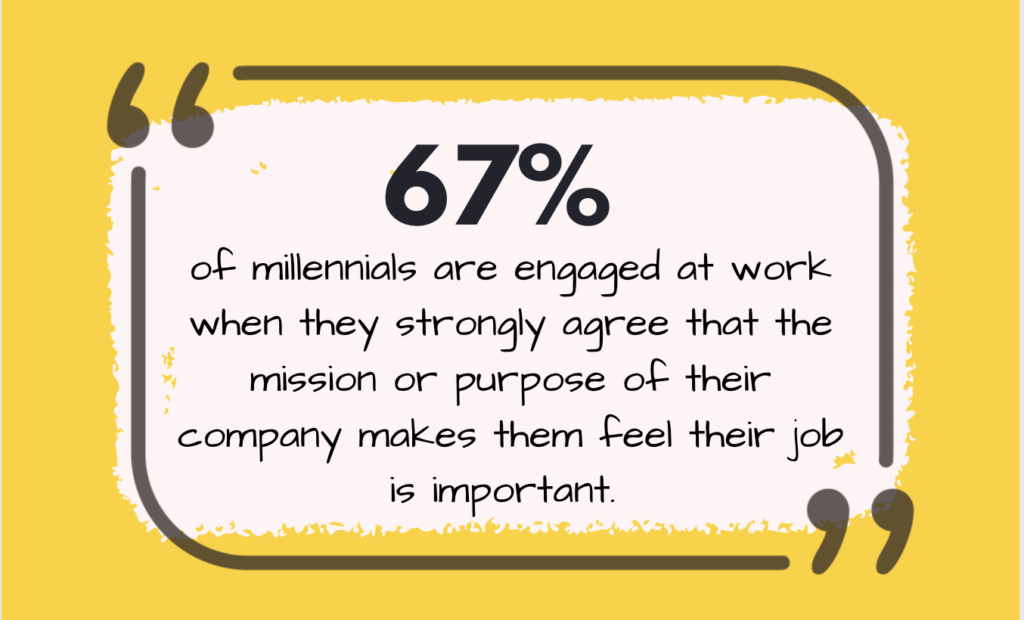 Gen Z also values their time and freedom more than generations past. A healthy work-life balance is essential for people of all ages, but promoting flexible, remote, and hybrid work is a big draw for Millennials and Gen Zers.
That could include posting several remote jobs, allowing employees to come into the office just a few days a week, or encouraging more time off and specific work hours (without too much overtime).
When you create a work environment that allows your employees to enjoy their lives outside of the office, you'll get many more resumes coming your way. 
And, make sure you're advertising your culture, opportunities for networking, and remote positions within your organization. Gen Z wants to be a part of environments where networking and connections are prioritized. They want to feel like they are a part of a community that grows together, even if they're working hundreds of miles apart.
3. Use Different Recruitment Avenues
Nowadays, posting a position on an online job board isn't enough. Sure, you might get plenty of responses, but you're likely not going to get the candidates you're looking for.
When it comes to recruiting millennials and Gen Z, using several different platforms expands your reach in the right direction.
To keep things organized across all these platforms, use recruiting software to improve your productivity and bolster your social reach. It can help your recruiting process become more efficient as it takes the guesswork out of finding qualified candidates and onboarding your new Gen Z employees. Some recruiting software can even post directly to social media and job boards for you.
Social media is one of the best ways to promote your job openings to the modern workforce. Gen Zers use social media for job hunting and are more likely to discover job opportunities that way.
And advertising jobs on social media is easier than you might think.
Start by choosing the channels that most closely represent your brand (and audience). Not as many Gen Zers are on Facebook as Twitter, Instagram, or TikTok. But, if you use one of those platforms, you have to know how to communicate effectively through them.
Whichever channel you decide to use, you'll gain more attention by following a few key principles with your listing:
Use keywords
Be unique and creative
Be specific about the role
Posting jobs on social media also allows you to quickly engage directly with interested people, answer any immediate questions, and get a better idea of who is applying.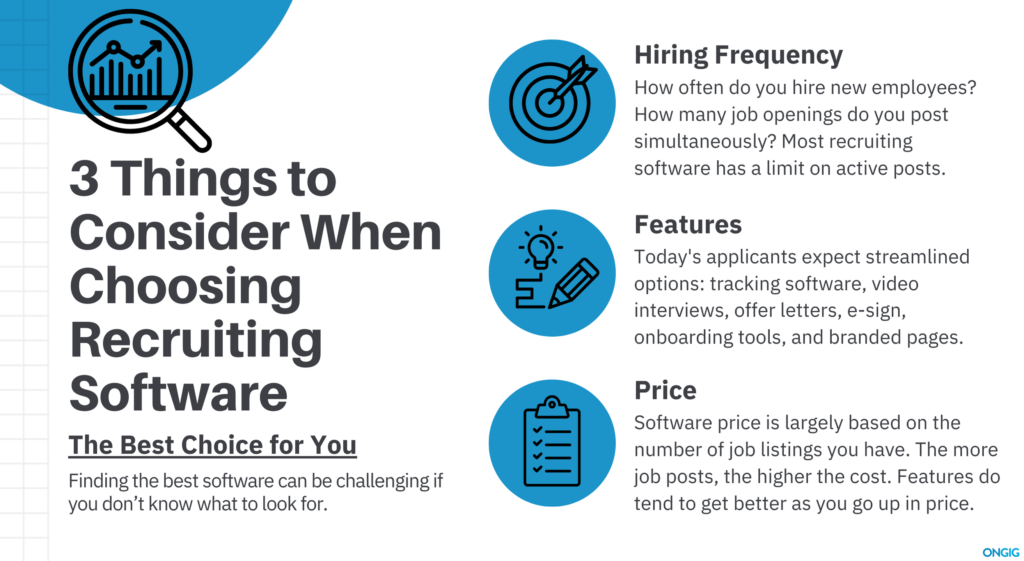 Shout-outs:
Why I wrote this:
Ongig's mission is to create effective and inclusive job descriptions to help you attract top talent. Part of that mission is to support recruiting trends like the ones listed above. Put these tips into practice if you're recruiting Gen Z, and you're more likely to increase your talent pool.
This is a guest post from Ainsley Lawrence. Ainsley is a writer who loves to talk about good health, balanced life, and better living through technology. She is frequently lost in a good book.