Every one of you has a free recruiting ad at your disposal: your LinkedIn profile.
The best candidates are looking for every extra piece of info about your recruiters, managers and company they can get their hands on!
Here are 3 easy ways to treat your LinkedIn profile like a recruiting billboard.
1) Experience Section (Text)
Take a look at employer branding specialist Audra Knight's profile: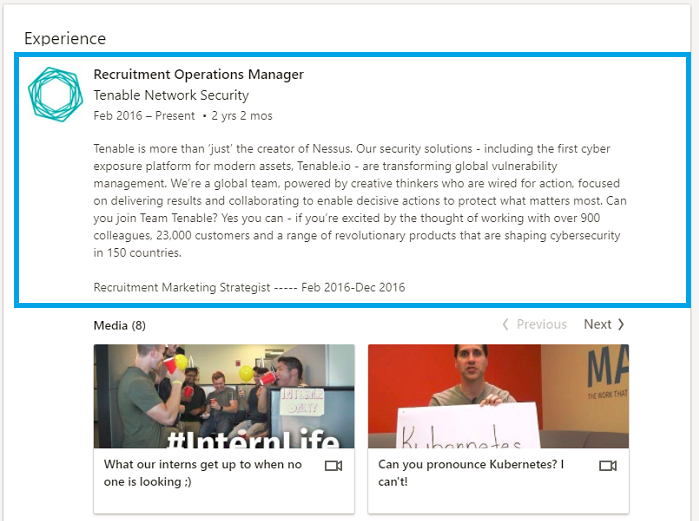 .
Her experience section features conversational, candidate-facing language to persuade candidates to take notice and engage.
2) Experience Section (Video and Pictures)
You can also add videos and images too: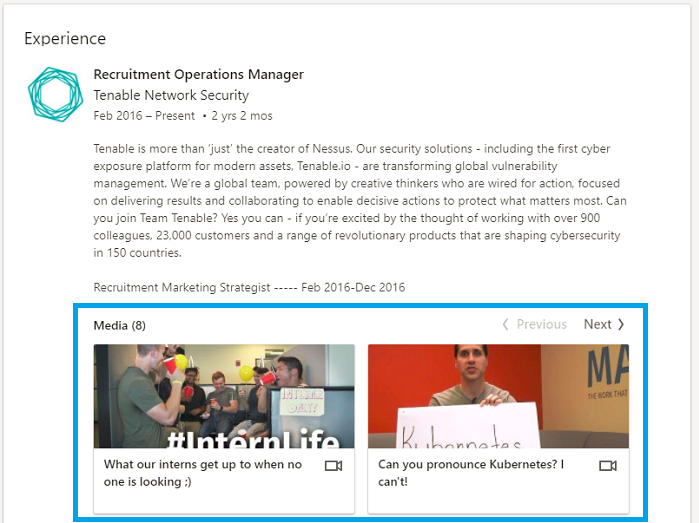 3) Articles & Activities
Use LinkedIn Publisher to create content.
Your article will be front and center on your LinkedIn profile  (note: only your latest LinkedIn Publisher post will be showcased on your profile).
Check out Kerry Noone's (Director, Employer Branding and Recruitment Marketing for CVS Health) profile: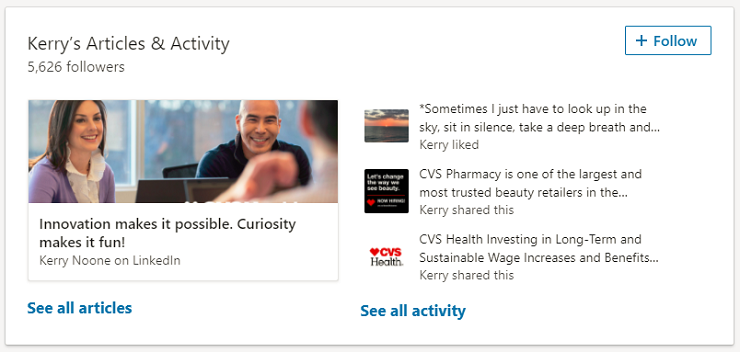 You'll see her showcase article and 2 out of 3 of her most recent activities have candidate-facing recruiting content.
A little can go a long way when you optimize your LinkedIn profile. Odds are you already have recruiting content (existing pics from your company or just ideas in your head) — it just needs to be added to your profile.