Recruiting podcasts are a great way to stay updated on the latest talent acquisition.
To save you time searching, I put together this list of 20 recruiting podcasts to listen to right now. Let's get started:
In this recruiting podcast, Eloise Sutton-Kirkby takes you on a global tour of contract recruitment.
"Country-by-country, hear from recruitment leaders who have not only started, but have successfully scaled, contract recruitment businesses. This podcast is ideal for:
— Recruitment business owners looking to expand into international markets
— Perm/Search firms keen to build out a contract division-Recruiters interested in how contract recruitment works in other countries."
Listen to these podcasts on recruiting at Apple Podcasts.
The RecruitingDaily Podcast with William Tincup is a series of conversations and interviews with thought leaders and practitioners. Each week, the topic digs into the biggest challenges faced in HR, recruiting, and the latest technology innovations you should know about.
Listen on Spotify or at https://recruitingdaily.com/podcasts/.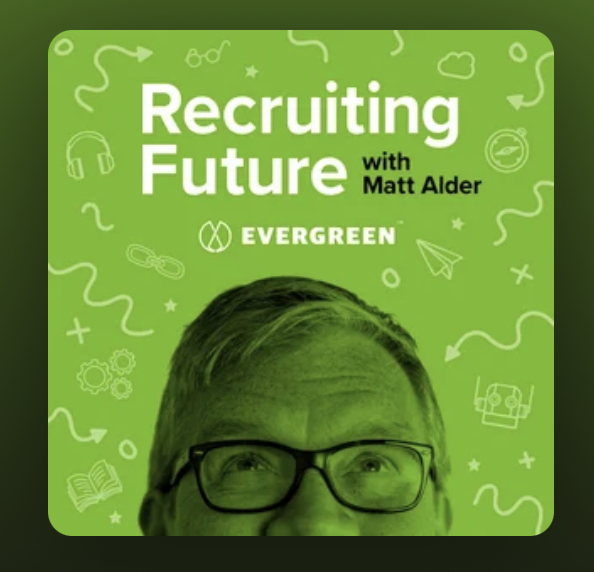 Matt Alder interviews influential thought leaders in this innovation-focused recruiting podcast.
Widely available, including on the Recruiting Future website.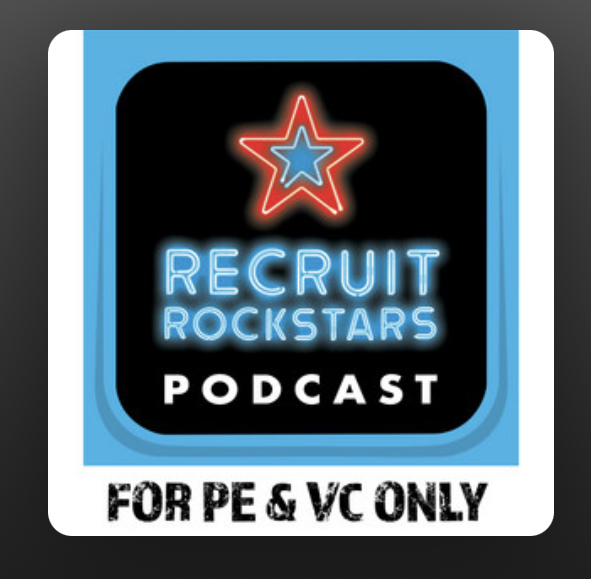 One of the best recruiting podcasts for Private Equity and Venture Capital portfolio companies, featuring powerful interviews and thoughts.
Listen on Spotify, Stitcher, Apple Podcasts, and the Recruit Rockstars Website.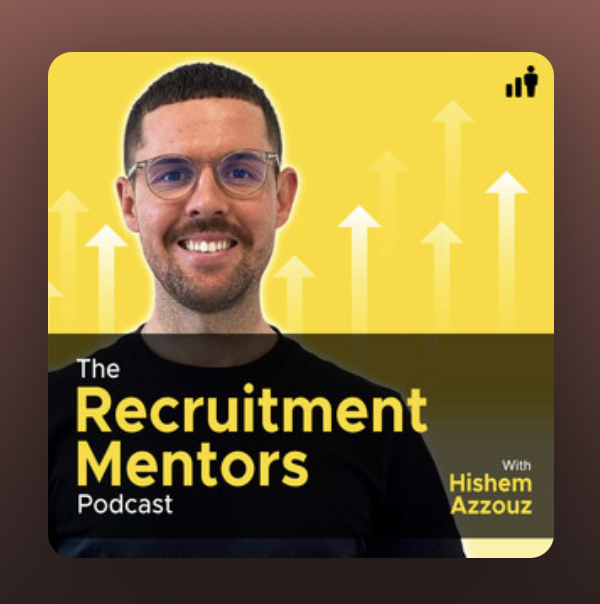 Hishem Azzouz interviews billers and recruitment entrepreneurs in this recruiter podcast that reveals the daily habits, mindset, and approaches of the most successful in the recruitment biz.
"The #1 podcast globally for recruitment consultants accelerating their careers."
Listen on The Recruitment Mentors Podcast website.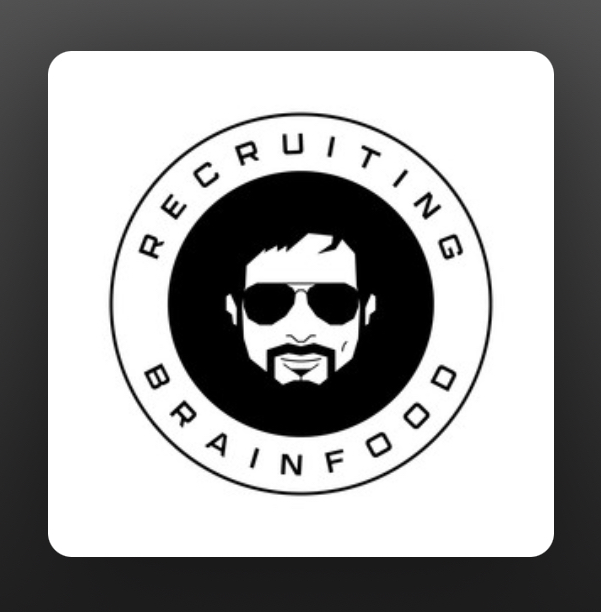 Enjoy 60 minutes of inspiring conversation from recruiting pro, Hung Lee, every week in this recruitment podcast about recruitment and everything HR.
It is food for your brain! Listen here.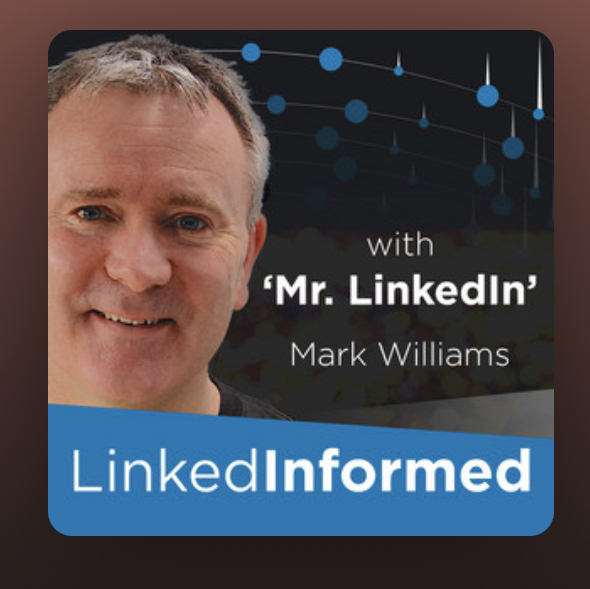 One of the top recruiting podcasts on the air focused on optimizing your use of LinkedIn from one of the world's top LinkedIn trainers Mark Williams.
"A weekly show designed to inspire, challenge, and educate LinkedIn users."

Mark Williams AKA Mr LinkedIn
Widely available, including LinkedInformed.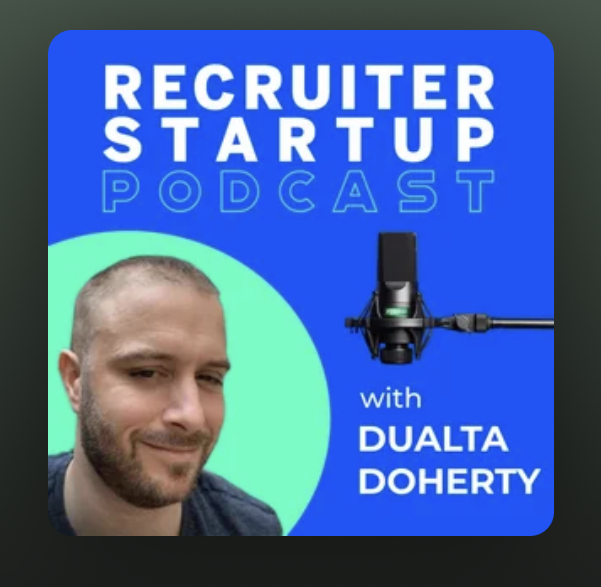 Listen to this podcast for interviews from worldwide recruitment agency leaders on how to operate "a world-class recruitment company."
Hosted by Dualta Doherty.
Listen on popular podcast platforms, including Spotify.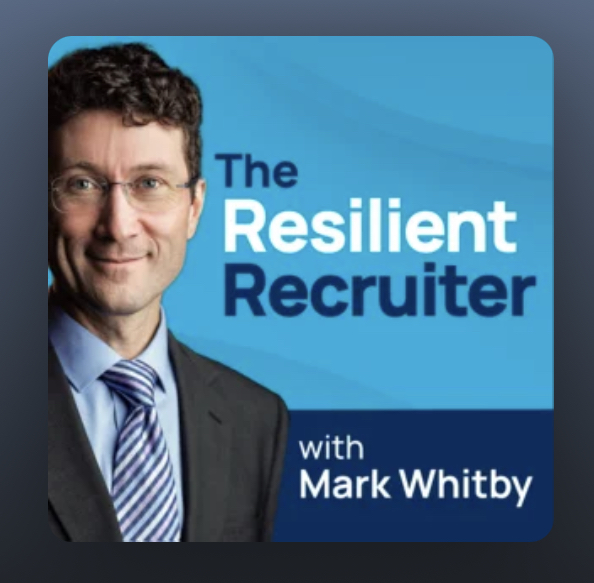 Mark Whitby, AKA The Recruitment Coach, hosts this recruitment podcast helping you to find the secrets to longevity and success in the recruitment biz.
Listen here.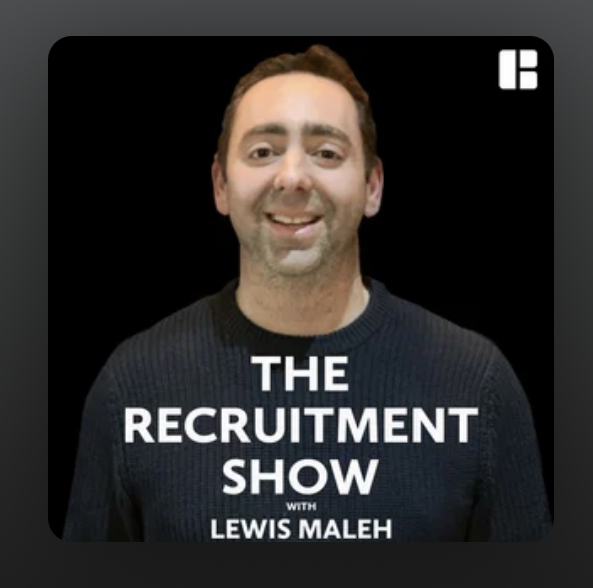 The Recruitment show podcast provides an inside view of how most companies look for, assess and hire new employees, as well as exploring the impact of culture and leadership within the workplace.

Source
Recruiting podcasts hosted by Lewis Maleh are widely available, including here.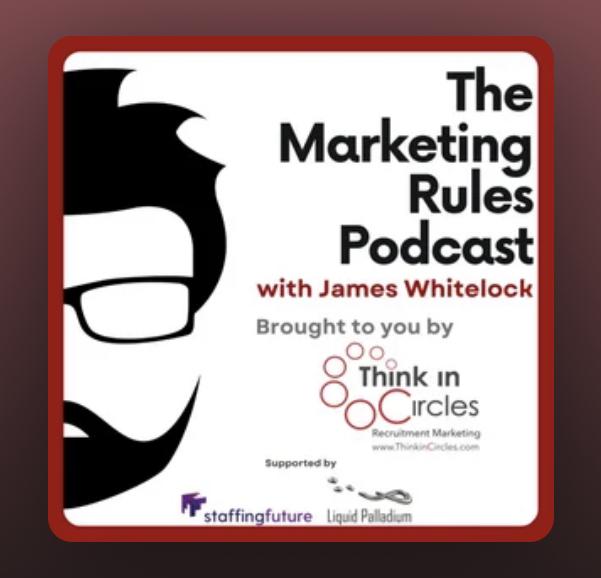 One of the best podcasts on recruiting — you'll find host James Whitelock interviewing some of the most interesting people in the marketing and recruitment space.
Listen on most podcast platforms and here.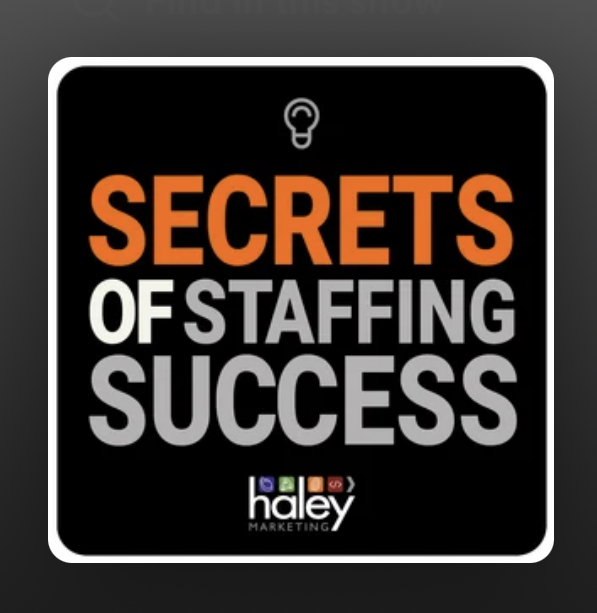 This hiring podcast from Hayley Marketing Group includes conversations with thought leaders and entrepreneurs from the staffing and recruitment industries.
An excellent resource for everything recruitment.
Listen on Podbean.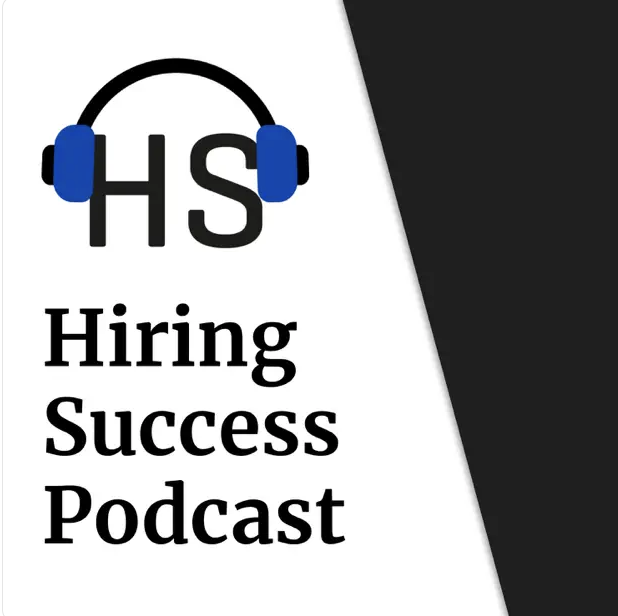 The Hiring Success recruiter podcast from Maja Rissman is for "TA leaders, recruiters, and hiring enthusiasts alike." Each episode features industry leaders and innovators from big brands like VISA, Twitter, and Deloitte to discuss how they're transforming talent acquisition.
Listen on Apple Podcasts.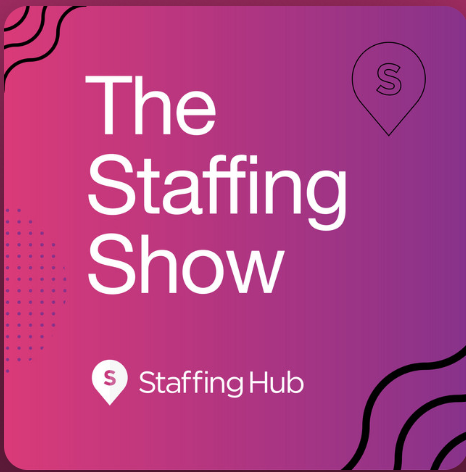 In this hiring podcast, Liz Kislik, the founder of Liz Kislik Associates, covers "tools, tips, and tactics from the staffing and recruiting industry's top executives and thought leaders."
Listen on Apple Podcasts, The Staffing Show Website, and Spotify.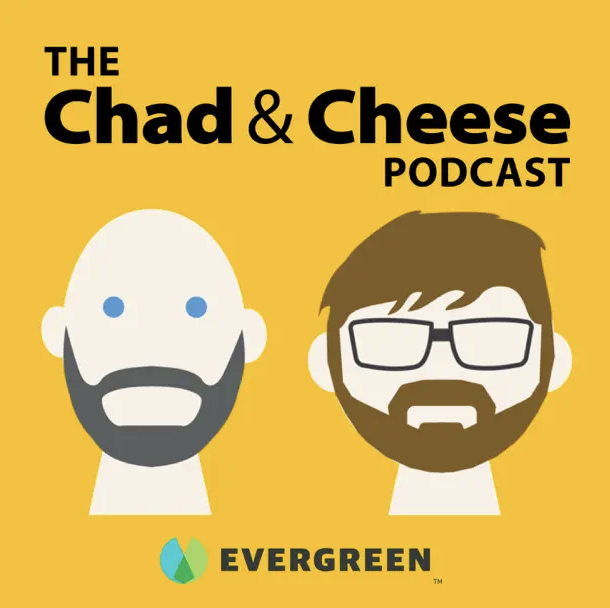 The Chad & Cheese recruiting podcast from Joel Cheesman and Chad Sowash covers various topics and current news on recruiting, HR, and employment. They're here to:
"punch the recruiting industry right where it hurts, complete with breaking news, brash opinion, and loads of snark."
Listen on here.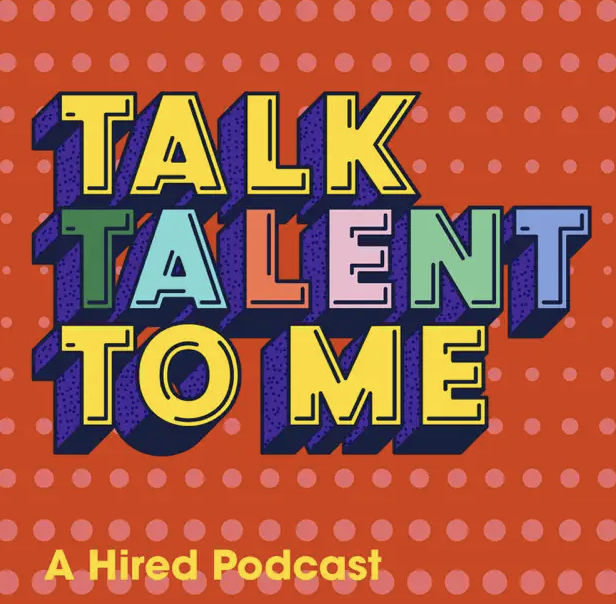 This recruitment podcast from Hired's Rob Stevenson is a "fast-paced rough-and-tumble tour through the strategies, metrics, techniques, and trends shaping the recruitment industry." In each episode, Rob talks with recruiting pros from around the globe.
Listen on Audible, Spotify, and Apple Podcasts.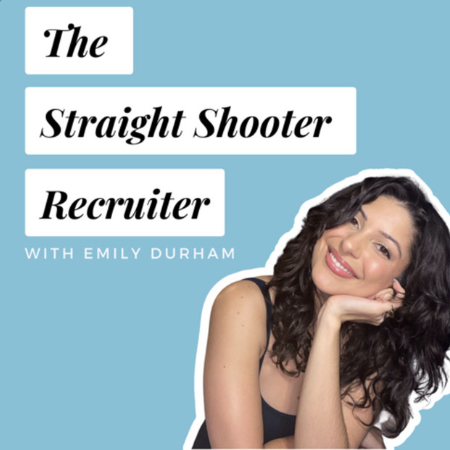 In these recruiting podcasts, Emily Durham "helps you thrive in your 9 to 5 and beyond." Emily talks about careers and confidence for recruiters based on her experiences in the industry.
Listen here.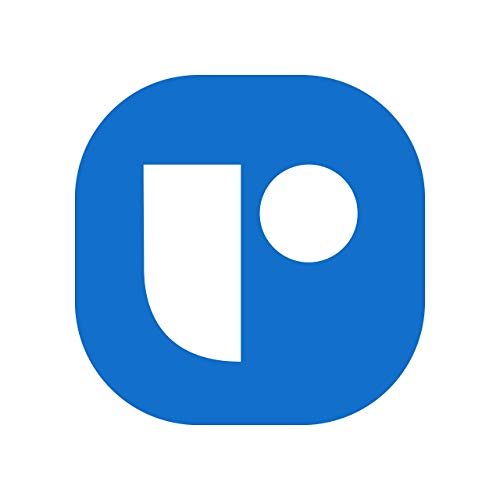 This recruiter podcast from Recruit CRM follows entrepreneurs and innovators who candidly share their experiences in their HR journey.
Widely available on Apple Podcasts, Spotify, and Audible.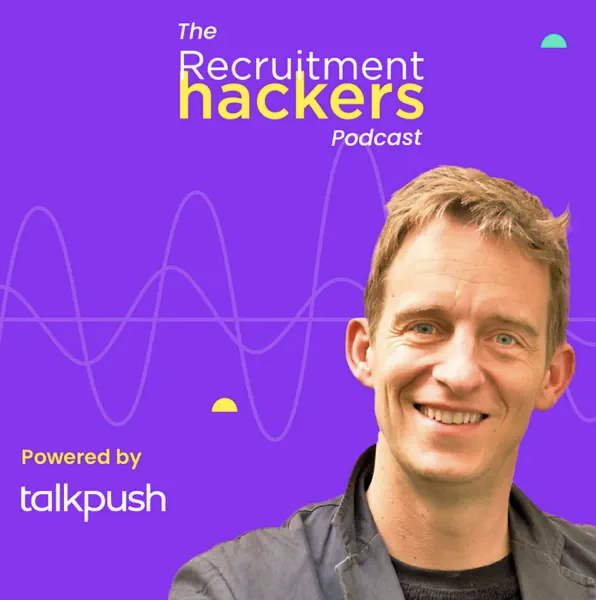 Each episode of these recruiting podcasts covers HR leaders' paths of turning recruiting into a "competitive advantage."
Recruitment Hackers, by Talkpush:
explores ways to improve candidate experience
imagines the future of recruitment
discusses which digital strategies are performing well
Listen here.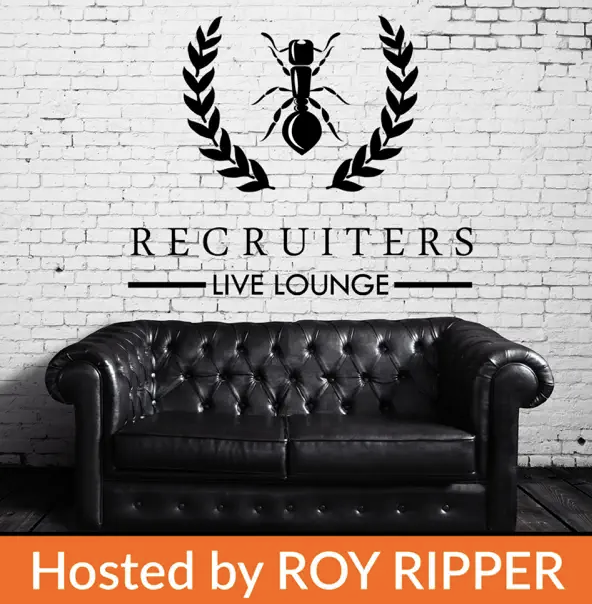 This recruitment podcast by Roy Ripper follows some of the most successful leaders in the recruitment biz. Roy asks them about their "biggest failure before uncovering their 'eureka moment' and the actions they took to turn that moment into success."
Listen on Spotify or Apple Podcasts.
Do you listen to any recruiting podcasts I missed? Email friends@ongig.com or comment below to get them added to the list.
Why I wrote this:
Ongig's mission is to create effective and inclusive job descriptions. These recruiting podcasts give HR pros (like you) an excellent resource for staying on trend and inspired about recruiting top talent.
Shout-outs: