If you want some inspiration for your job pages, check out Citizens Bank. I've included some notes on why their branded job descriptions are better than 90% of employer job pages.
Here's the above-the-fold look at their job description. Highlights include:
An in-depth header (and footer)
A picture of a human
A sub-headline that uses aliteration
Consistent use of the Citizens Bank green color scheme
An email job alert on every job description page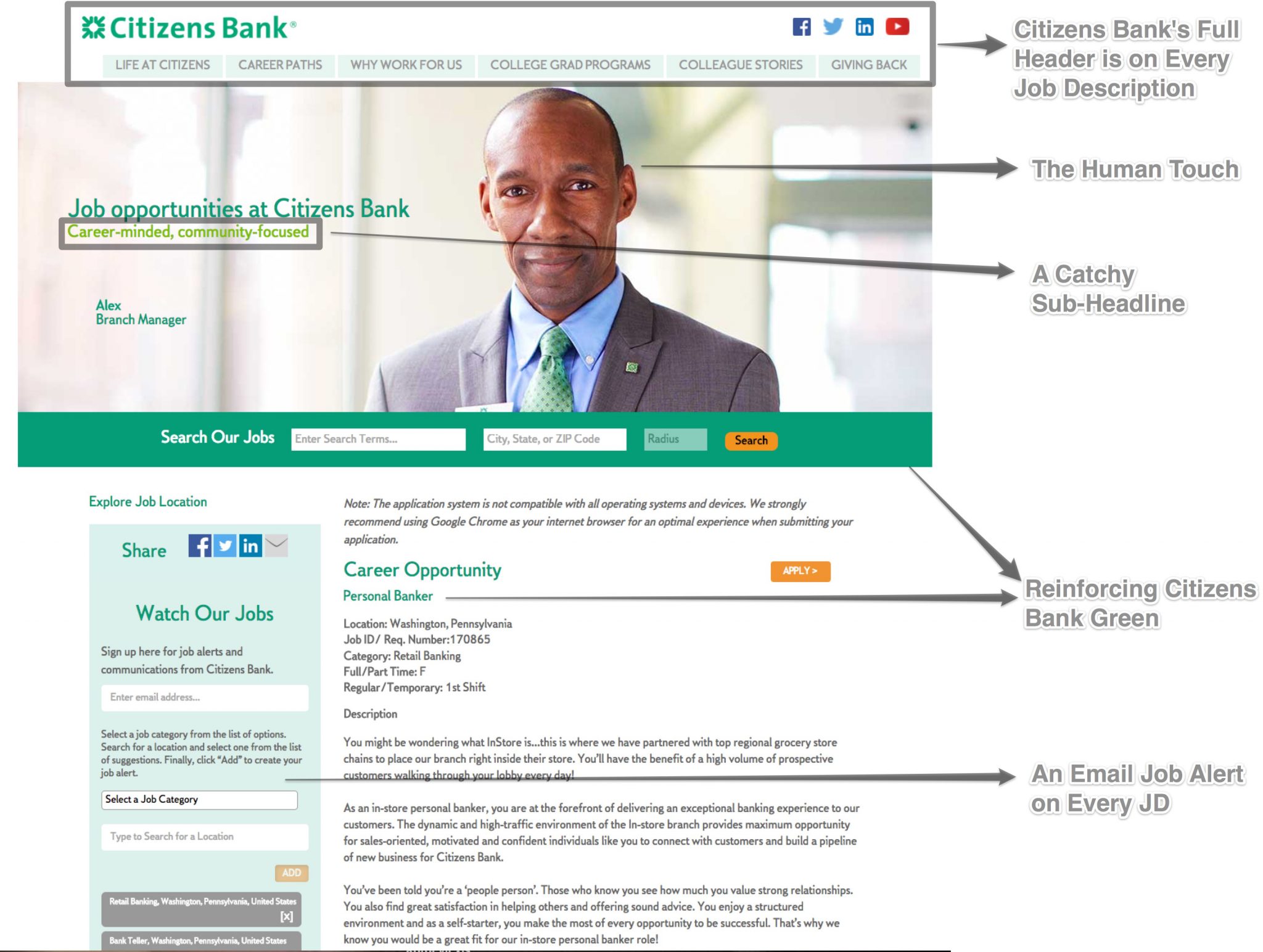 Then, when you get below-the-fold of their JD they include employer of choice awards they've won. We'll keep beating this drum — if you have earned Best Employer-type awards, you should show it off visually on every job description page because it A) helps your job page stand out and B) acts as social proof to candidates that you're a great place to work.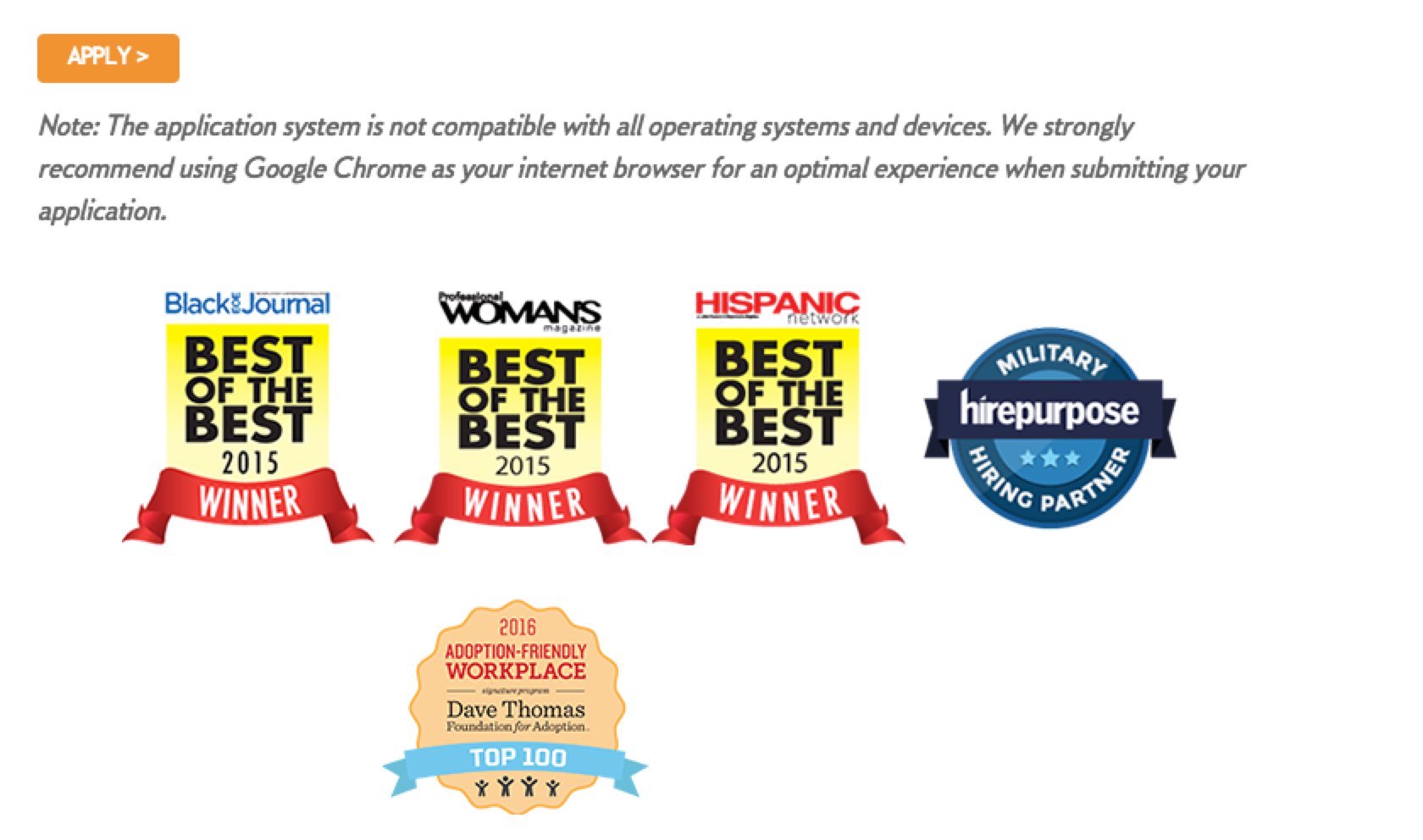 Note: If you'd like our Ongig team to give you a free Talent Attraction Audit of your job descriptions we're happy to do so. You can reserve your time here: Audit Calendar. For tips on writing job descriptions, check out How to Write a Job Description — Best Practices & Examples.