Your company has spent thousands of dollars building an awesome careers site. The result being a beautiful front page featuring videos, pictures, social streams, and employee testimonials. The catch is that this is not the first impression for the majority of your candidates.
Over 50% of candidates will come to your careers site from job aggregators like Glassdoor and Indeed (LinkedIn and Monster also announced they're now aggregating jobs). As a result, thousands of candidates are led directly to your Taleo job descriptions, bypassing the front page of your new careers site.
Companies are choosing a visual and interactive first impression to maximize this opportunity. All while using Taleo on the back-end.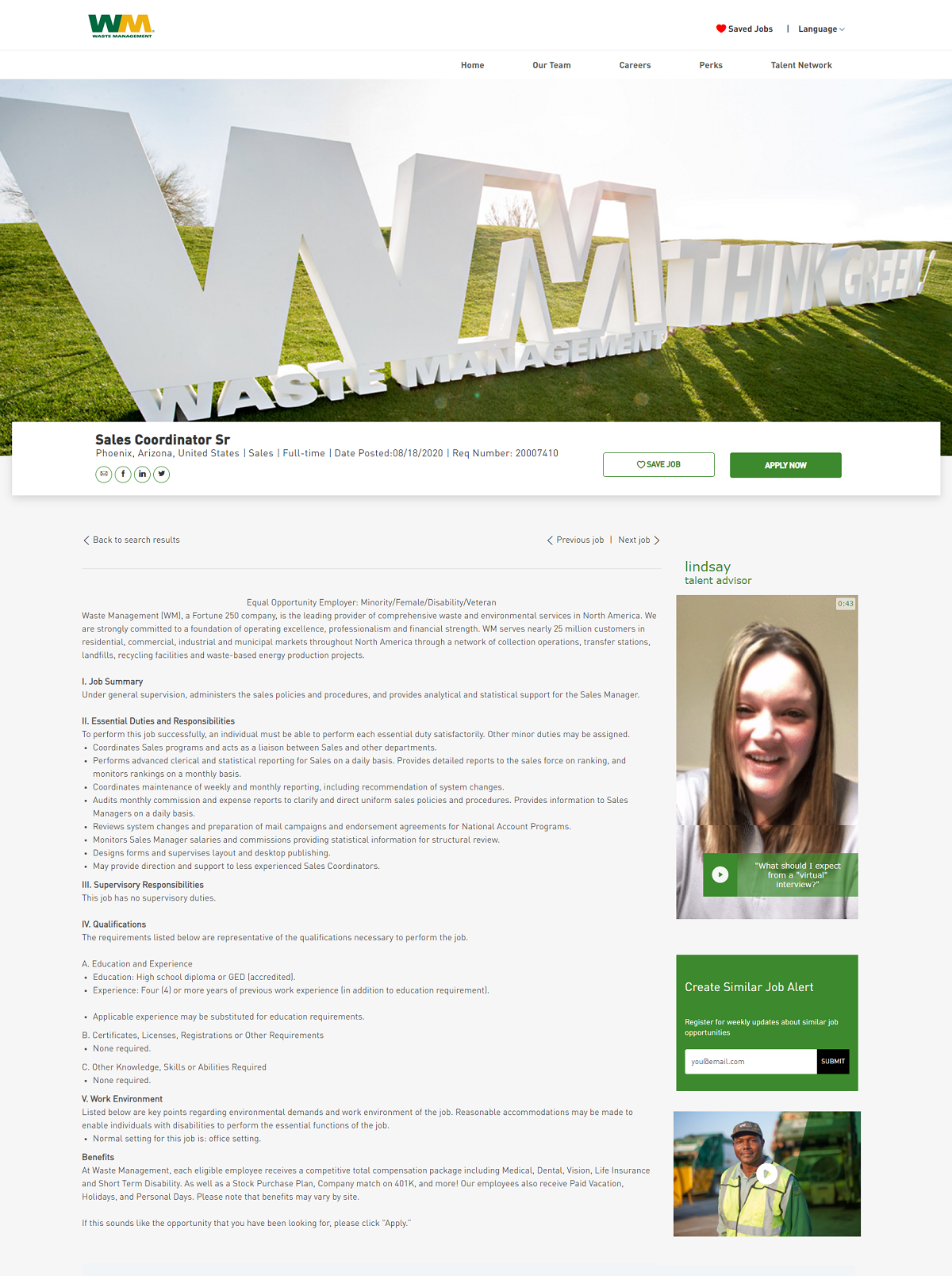 Ongig's Candidate Experience platform makes it easy:
1. An "out-of-the box" solution. Nothing to set up and no IT required.
2. Automatically personalize every job description with media by location and/or job category.
3. Easily track page views and application conversion rates by traffic source.
Want to make a better first impression? Click here to get started. For tips on writing job descriptions, check out How to Write a Job Description — Best Practices & Examples.