Most job descriptions are text-only and static. We all know that.
So, how do you make a job description dynamic?
Here are 8 ideas:
1) Branding (Header/Footer & Color Scheme)
You might start with the simplest move: adding your branding.
The branding items to include on your job descriptions include your:
Header and footer (I'd estimate only about 1/2 of Fortune 1000 employers do this
Logo
Color scheme (on your apply button and perhaps some text headers such as the name of the city, state and country
Font
That's dynamic!
2) Media
Have you looked over the shoulder of a 25-year-old lately on the Web lately? Unless they're studying an academic or legal document, chances are that they're looking at a Web page with some type of media…pics, video, etc.
Media-rich pages are the new norm.
Try adding the following media to your job pages:
one great pic
a gallery of pics
a video
That's dynamic!
3) Chat or Comments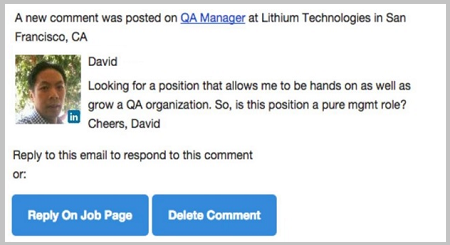 Another quality of a dynamic job description is to be interactive. A couple of ideas:
Chat box (this could be with a recruiter or a chatbot)
Comment area (like a blog (DISQUS and other comment platforms allow this)
Imagine your candidate being able to type something to you at the job level — that's dynamic!
4) Ratings and Reviews
The best candidates are going to check out reviews of you somewhere on the Web. This could be on Glassdoor or Kununu (now on Monster.com), Indeed's reviews, Great Places to Work, etc.).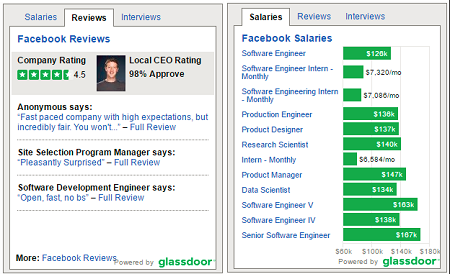 Why not add the reviews directly to your job description (see Make Your Job Descriptions More Sticky by Adding Glassdoor Content).
Imagine how a candidate feels when you've saved them the time of having to click off to a Glassdoor — that's dynamic!
5) Employee Testimonials
What if you're not proud of your ratings on Glassdoor or other 3rd party ratings and reviews sites?
Why not put your own employee testimonials on your job description?
Testimonials act as "social proof" and it's well-proven they influence the customer/candidate.
That's dynamic!
6) Map
Maps can help make a job description dynamic by pinpointing the location of the job.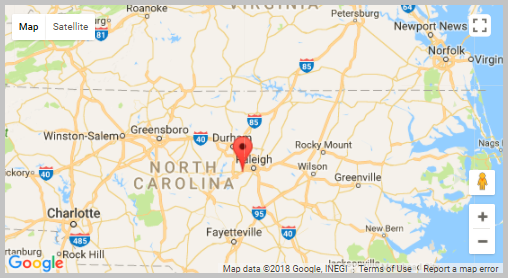 This helps candidates figure out exactly how far the commute is and gives them a taste of your job's neighborhood.
A "San Francisco" job in the Mission District is VERY different from one in the Financial District. A "New York" job in Brooklyn is a far cry from one in the Bronx.
Less than 5% of Fortune 500 companies include a map on their JD.
Add one to your JDs and you'll stand out — that's dynamic.
7) Other Nearby Location Info
If you want to take location info on your job descriptions to the next level, why not include a link to nearby restaurants, coffee shops, transit options and gyms. Google and Yelp both allow you to tap into such location data (you just have to link off to them).
Once again, you've saved the candidate from going to Google or Yelp anyway — that's dynamic!
8) LinkedIn "How You're Connected" Widget
The best quality candidate is a referral, right?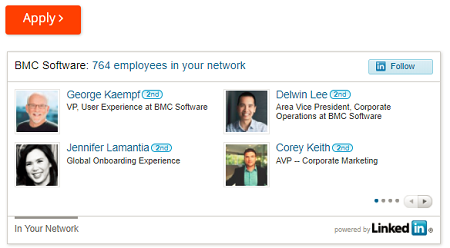 Then why not include LinkedIn's "How You're Connected" widget on your job description. It shows your candidate (if they're signed into LinkedIn) who at your company they're connected to.
Kudos to the ATS Workday for offering this option on their job descriptions.
A bonus feature of this widget is that it shows thumbnail pics of the people the candidate are linked in to…that adds a human element to your job description.
That's dynamic!
If you execute just a few of the ideas above, you'll likely have a more dynamic job description than anyone in your industry. For tips on writing job descriptions, check out How to Write a Job Description — Best Practices & Examples.
I wrote this article because Ongig's mission is to create dynamic job descriptions. We do this so that employers can boost quality and diverse candidate applications.