Catchy job postings are a great way to attract potential candidates. I found 10+ companies using creative job titles, images, catchy phrases, or "unusual" perks for job postings that might make candidates take a second look. I created this compilation of help wanted ad examples with catchy hiring slogans and catchy recruiting phrases for you to enjoy!
Bud Light
In August, Bud Light Seltzer was hiring for a new marketing position, Chief Meme Officer, a punchy job title with catchy hiring slogans to match; "Great Seltzer. Bad Memes," talking about catchy headlines for job ads. This job ad is both colorful and creative.
Bud Light Seltzer is hiring for a new position on its marketing team—the brand's first chief meme officer. https://t.co/mHYfH3YQGa

— Adweek (@Adweek) August 18, 2020
Fiverr
Add Fiverr's "Another Generic Recruitment Video" to the list of catchy job postings and hilarious hiring videos. This recruitment video pokes a bit of fun at generic recruiting videos and sparks potential candidates' interest, making it a great 'help wanted' ad example for any co's looking to stand out. The video ends with:
"If you're good at what you do, you can work anywhere. If you're the best at what you do, come work at Fiverr."
Catchy phrases for job postings often mention "doing what you are good at" or "being the best," and this is no exception.
IBM
IBM used Visme to create catchy job descriptions for their talent acquisition and recruiting roles. Colorful infographics are mixed in with requirements, location, culture, & more recruiting phrases, making very creative job postings.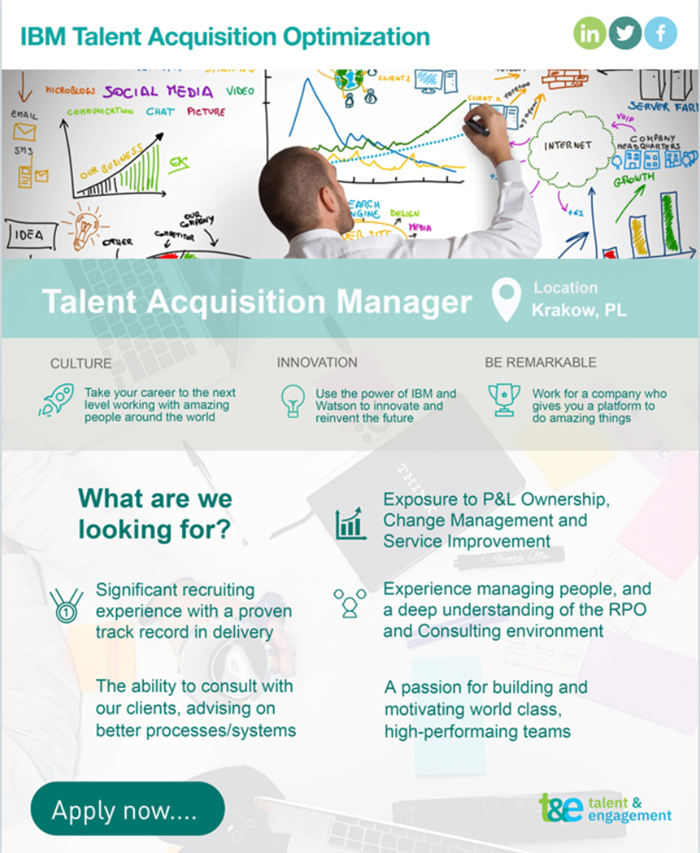 Impossible Foods
Impossible Foods just launched a massive recruiting effort for "Impossible Investigators." Along with using catchy job titles, the careers page uses catchy headlines like "All Science, No Bull" (pictured below) and "Scientists. Step Up. Save Our Planet. Join Impossible" to grab the attention of applicants. Impossible Foods is one of my favorite catchy now hiring slogans because it makes candidates feel empowered.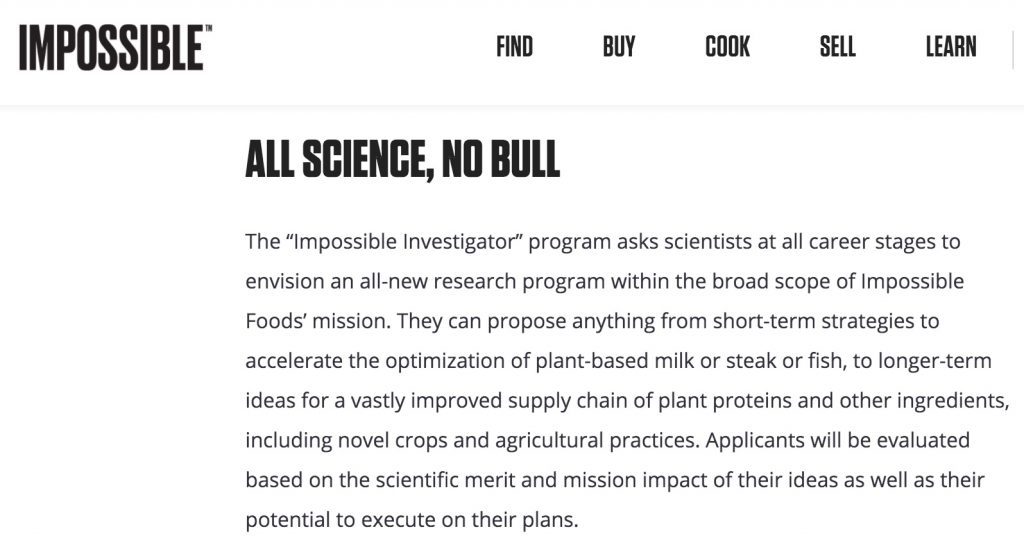 Mailchimp
Mailchimp used a Napoleon Dynamite-inspired job ad for a support team hiring event. According to Linkedin's blog, 10 Creative Job Posts and Ads That Will Inspire Yours:
"the number of attendees nearly doubled compared to a previous event"
Making this one of the best LinkedIn job posts.
Using catchy headlines for job ads and creative images that candidates connect with yield successful recruiting efforts.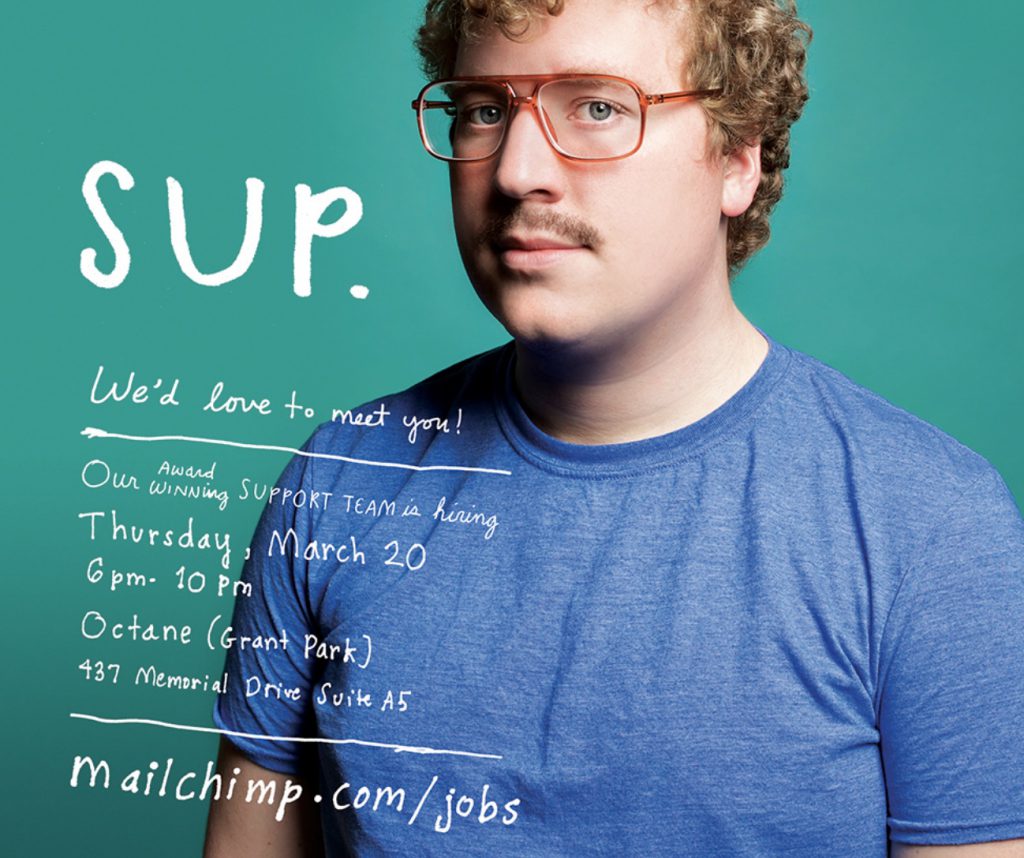 Marriott
Catchy job ads with images are always a plus. Marriott posted a job ad on Instagram for hotel associates. The "office view" image and headline "Warm, out-going, authentic, passionate, and inspiring? Raise your hand if that's you" are simple and engaging. Who wouldn't want to go to work with this view every day?
https://www.instagram.com/p/BXLUVsOFsza/
Oscar Mayer
One of the top catchy job ads I found is for the position of Wienermobile driver. This is an evergreen position at Oscar Mayer, so they even have a full page devoted to it on their website. The example ad below, which is one of many of their job ads, uses bright colors and a simple, catchy callout (and one of my favorite catchy hiring phrases).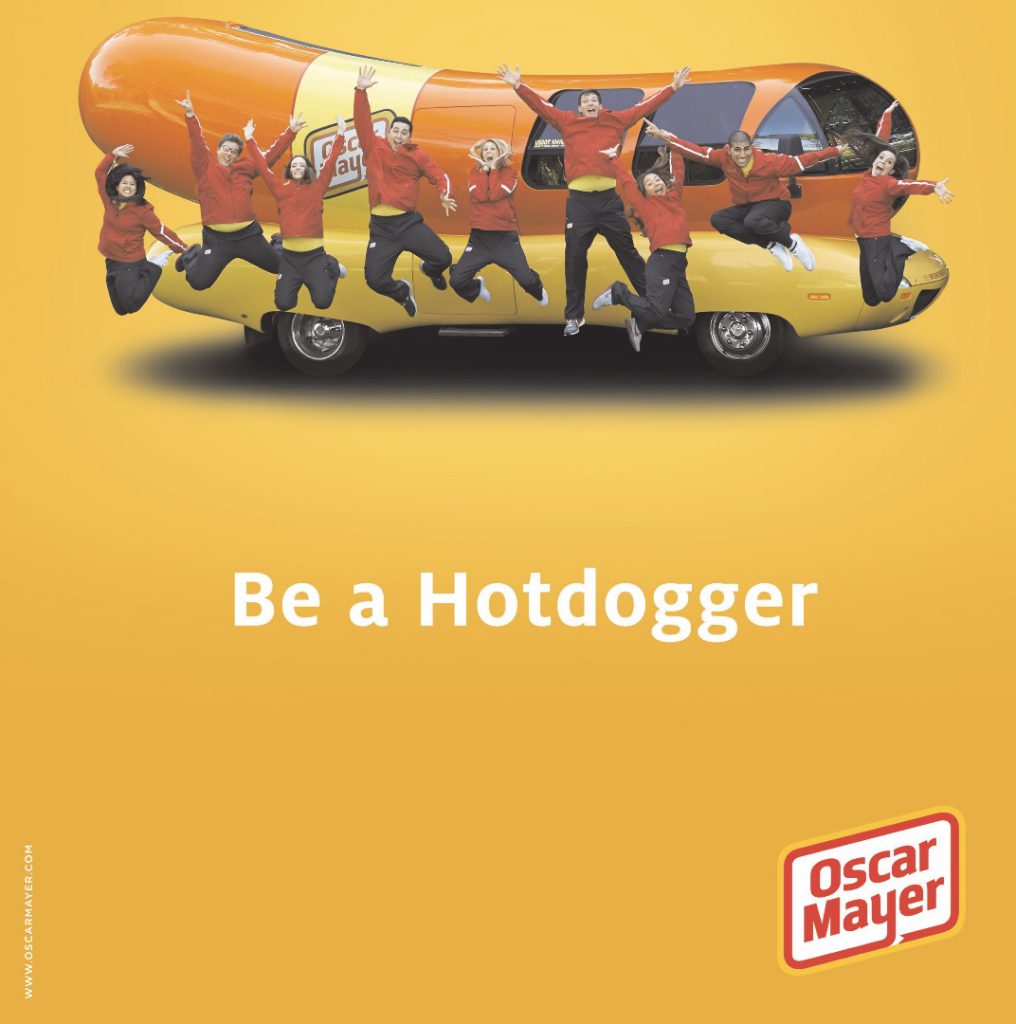 Molly's Rise and Shine
Molly's Rise and Shine is one of our top catchy jobs ads because they list "unusual perks" like these:
free scrambled eggs
free booze
nights off
a free hat
& more!
I had to include such an unusual list in my help wanted examples!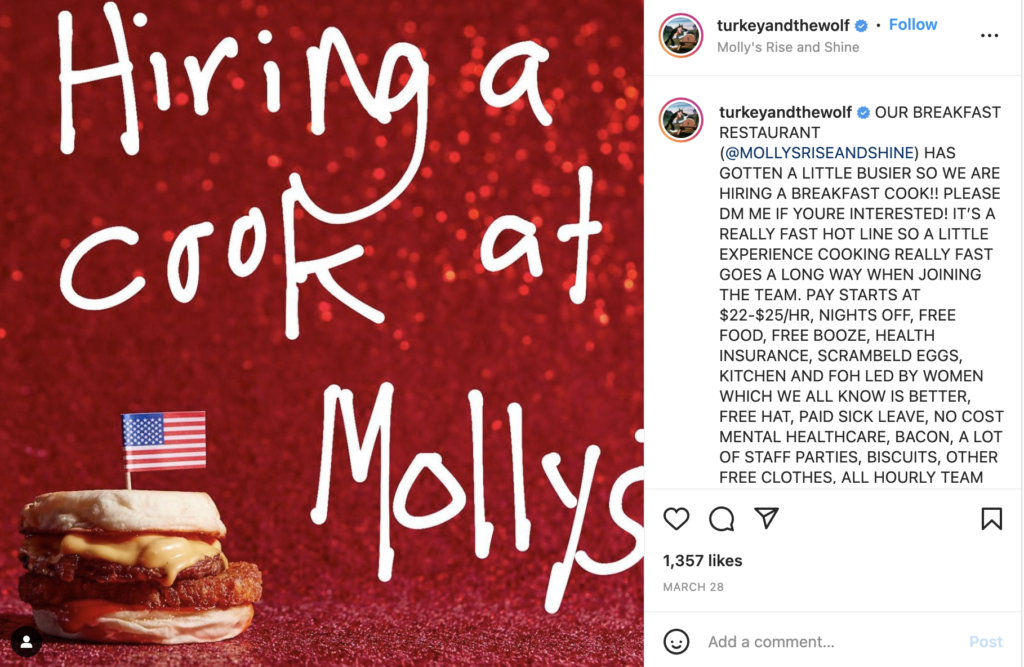 Twitter
Twitter did a job posting last year that got a lot of press. Twitter decided that using catchy job titles like "Tweeter in Chief" would bring more attention to the open position. The overall tone was creative, but the requirements were pretty standard…a good mix.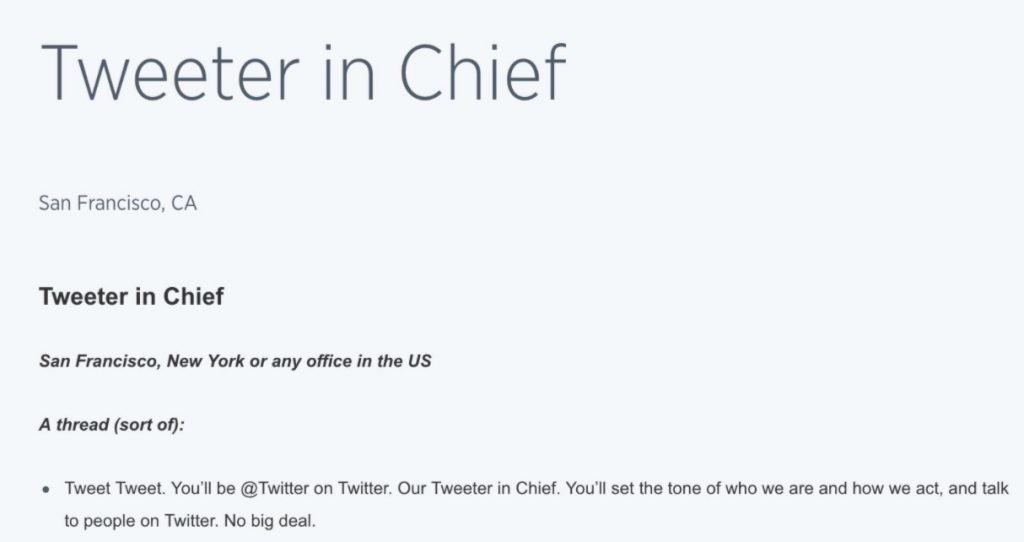 Wade & Wendy
Wade & Wendy's AI Chatbot Copywriter role was listed as #5 in Indeed's Hot Job Descriptions blog, highlighting some catchy phrases for job postings. "Are you ready for your mind to be blown?…" would definitely make me read more about this job.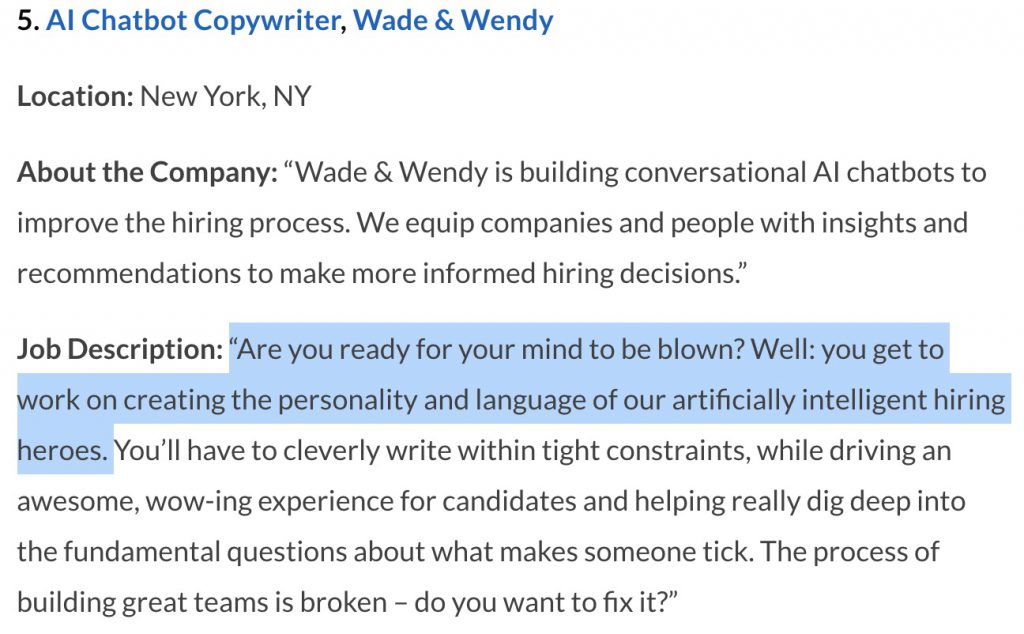 Waste Creative
Waste Creative got (even more) creative during COVID lockdown by inviting potential internship candidates to their virtual office in Nintendo's Animal Crossing game. Once players reach the virtual office, they find a creative brief that says:
"Hey villager! Congratulations on finding Waste's Animal Crossing office and making your way here. If you're reading this brief, you're definitely an Animal Crossing: New Horizons player, and probably a creative person who's interested in working in marketing. Sound like you? Read on."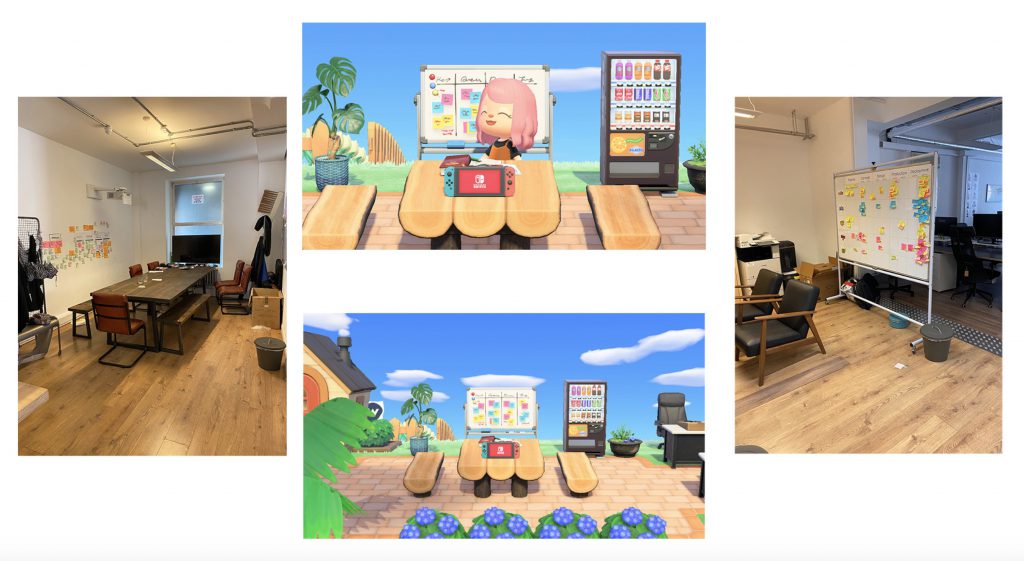 Catchy Job Titles
Catchy job titles can really pull in potential candidates. For example, Twitter's "Tweeter in Chief" and Bud Light's "Chief Meme Officer" might make them take a second look. Michelob Ultra's "Chief Exploration Officer" or Top Ramen's "Chief Noodle Officer" (mentioned in our Dream Jobs blog) are both catchy job titles that are sure to get some attention.
How about "Master Biscuitier"? Border Biscuits recently introduced this new role on their careers page: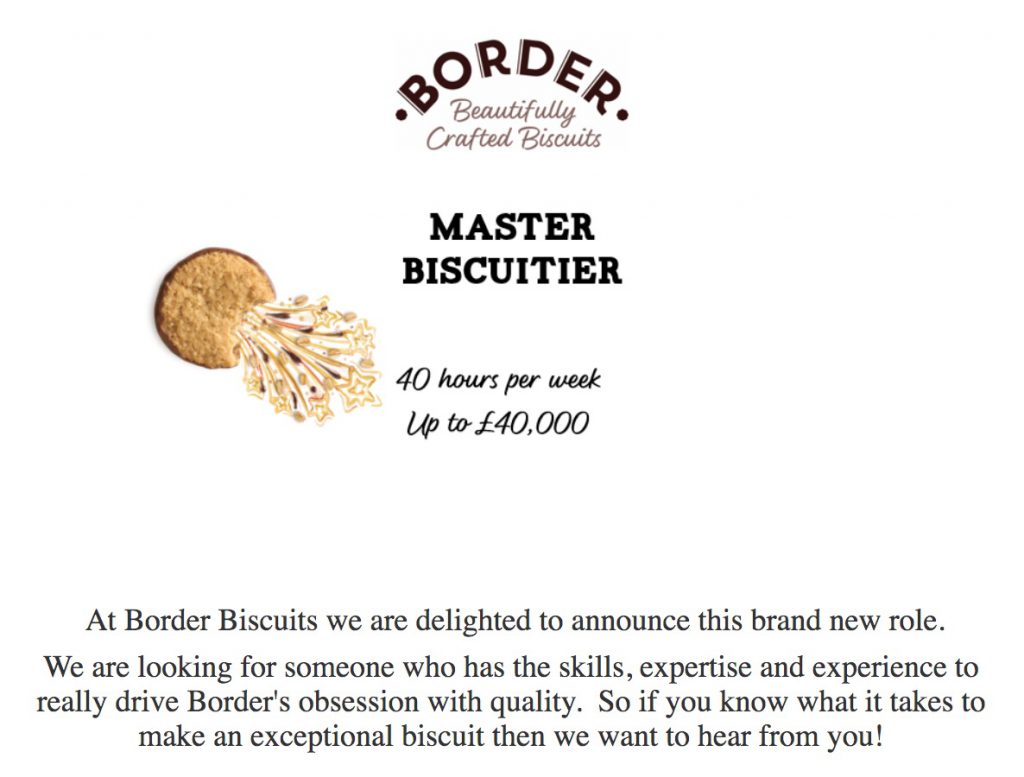 (Note: For a list of catchy and creative job titles, check out 100+ Creative & Funny Job Titles [by Department & Position])
Why I Wrote This
Catchy job ads and now hiring sayings are a big part of the digital candidate experience. They are key to influencing candidates and convincing them to apply. Check out Ongig's solutions to see examples of how our software can further enhance your job ads.
If you've spotted a catchy job posting, one of the best LinkedIn job posting examples, a great help wanted ad example on Indeed, or on any other job marketplace, that you think should be added – get in touch with me via email heather@ongig.com.
Shout-Outs