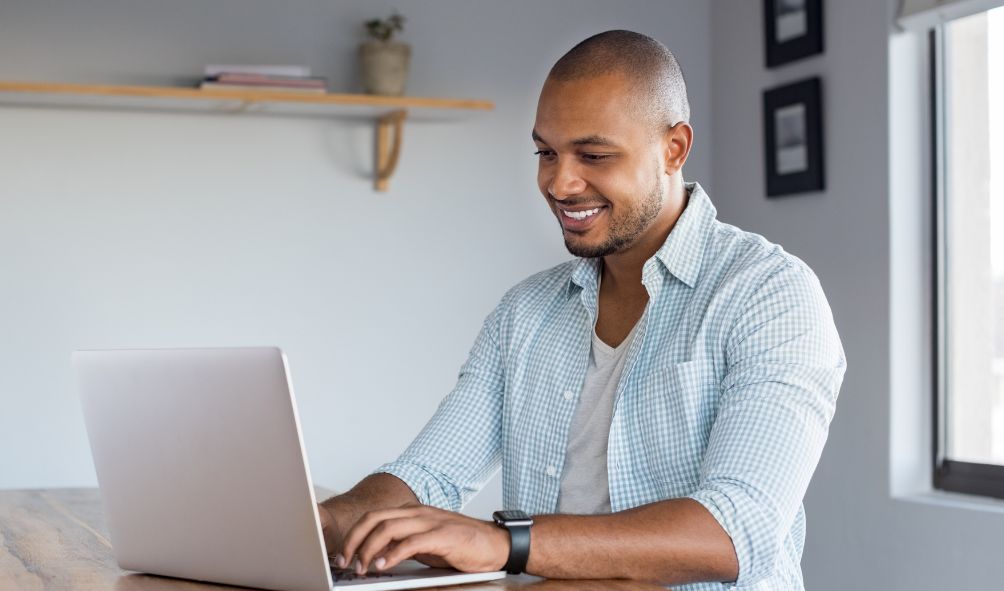 Growth — the often elusive goal every business strives to achieve that comes with many practical, everyday challenges, especially from your HR and financial perspective.
Even though the world is now officially the employee's market, you, as the employer, have the chance to create the kind of remote environment that fosters retention and transparency. With that in mind, how you manage your payroll and finances for your growing remote workforce will make all the difference.
Are you prepared to handle different invoicing options across the world, money transfer regulations, payment tracking, and more?
Fortunately, we're lucky to have access to many different tools, from AI-powered options that simplify the hiring process to the rising number of job boards that help you find talent. The same goes for payroll!
We'd like to help you brace your business for growth by ensuring sustainable financial scalability using a range of tools, templates, and trends. Let's get started!
Start by Streamlining your Recruitment Process
The more distributed and dispersed your teams are, the more challenging it becomes to handle recruiting from start to finish. Not to mention ensuring equity and DEI adherence across the board for all departments and roles.
Growing your remote teams means that you should have full visibility over how each branch is advancing to make data-driven hiring decisions in the future.
It all begins with centralizing your hiring protocols with recruitment CRM software that provides you with all the necessary insights, metrics tracking, and candidate nurturing options. Automation is a huge part of switching to such a tool for your processes, whether you decide to expand your hiring pursuits by working with a recruiting agency or keep it in-house. As a result, you'll benefit from:
Simpler, more transparent onboarding you can optimize for all remote teams
Easy access to all payroll and perks information
Track team growth and make sure all your recruiting practices are aligned with local laws and regulations
Simplify Your Invoicing Across All Teams
Even though it's necessary to have some adjustments specific to each country where you have remote employees, you can definitely benefit from keeping some things as uniform as possible. That especially goes for simple, but often time-consuming payroll and money management aspects such as invoicing.
Especially if your remote employees and contractors need to register as self-employed, have their own business entity locally, or need to manage taxes on their own, using a uniform invoicing approach will help free up your own time.
Find invoice templates that are simple and easy enough for you and your remote employees to use for your tax reports, accounting, and overall payroll management. Templates save hours of your time while allowing you to keep each transaction transparent and your books in order.
Ditch Paperwork and Go Full-on Digital with Your Payroll
Most small businesses can still, to some extent, afford to keep a paper trail for some of their accounting and payroll processes. When you're growing your remote workforce, you need to automate as much as possible. This is yet another example of creating a unified payroll system that will keep every remote team on track with their payroll needs.
Switching to online payroll software means you can access it from anywhere and store all employee and payroll data securely in the cloud. Most tools of this kind also provide automation features such as email notifications, reminders, automatic payments where possible, and an audit trail for tax purposes. The more your team grows, the easier it is to keep an eye on all payroll matters if you're storing everything online.
Understand Specific Overtime and Wage Laws
Fair market compensation is the very foundation of your relationship with all your employees—local and remote alike. To ensure your distributed teams are paid well, you must also account for their overtime when necessary and respect local regulations that dictate how employers manage overtime and wages.
Your contracts should already state the work hours each employee has dedicated to their position, and how you will compensate them for overtime work. Make sure that you can calculate their overtime pay based on state-specific laws, and always keep neat records of all overtime as well as wage rates. If necessary, speak to your legal department to align your contracts before you make an official offer to your remote staff.
Foster a Strong, Cohesive Remote Work Culture
Wondering what on Earth team building has with payroll? Glad you asked! For starters, growth is only sustainable if you can ensure high retention rates and reduce employee dissatisfaction and churn. Losing employees and slowly deteriorating your reputation as an employer can and will cost you dearly down the line.
What's better for any business is to invest in stronger team ties, bonding, and a healthy culture that secures better retention, which in turn lets you slowly increase your remote team's pay, making you even more competitive.
Remote work culture is not just about adopting the latest collaboration tools; it's about cultivating a sense of belonging and shared purpose among your distributed team. Regular virtual team-building activities, cross-functional project collaborations, and open communication channels are all vital ingredients. By fostering a strong and cohesive remote work culture, you're not just creating a positive environment, you're also building the foundation for a more engaged and motivated workforce. This naturally aligns with the idea of competitive compensation. When employees feel valued, connected, and part of a vibrant virtual community, they are more likely to contribute their best, stay committed, and enable your business to thrive in the dynamic realm of remote work.
Although remote collaboration has been the new norm for a long time, too many companies still fail to even consider team-building for remote employees. If your people work in different time zones, with some not being able to interact with every team member, and some never even meeting one another, remote team building will be extremely helpful to fill the gaps.
Consider investing in ideas like virtual movie nights, online happy hour, and team-building resort trips. Online games and video chats can also be helpful, but only if you don't already spend much time in online meetings.
Prepare for International Transactions
Companies prefer to use one point of payment for all employees. It keeps things simple for bookkeeping, not to mention the variety of transaction fees and conversions that such a streamlined system helps you avoid. However, growing remote teams comes with another common challenge—finding properly vetted, secure apps for your payroll purposes.
Sooner or later, and often depending on your remote team's country of residence, you will need to start using an app to send money to your employees and link your payroll to various digital banking outlets. There's a good chance each employee will recommend an app they already use, especially if they're a contractor and have their own books to keep, but it's necessary to always make sure the app in question is a good match for your business, too.
That means checking if the fees are reasonable, who is responsible for said fees, conversion rates, and if the app allows you a transparent enough trail to seamlessly incorporate into your payroll system.
Revamp Some of Your HR Processes
As your team grows, the need for smoother HR processes and communication also grows. So, why use HR software if you can use Slack or your project management tool? For starters, HR software is specifically designed to save you time on menial, repetitive tasks, while providing you with consistent insights into all remote employee processes. Here's how your HR software can help you manage your company's finances as your remote teams grow:
Data centralization and transparency — Getting a clear picture of your turnover rates, payroll trends, perks and benefits distributed, and onboarding will help you optimize all HR-related protocols, payroll included.
Self-service options — If you have shift-based work, PTO, or other wellness perks that your payroll covers, it's worth allowing your teams the flexibility to use your HR tools to adjust their work/life balance.
Integrate with payroll — Your HR software can be linked to your payroll system and automate a wide range of payroll tasks, including tracking worked hours, to avoid costly errors and ensure your remote teams are paid on time and in full.
Safely store all templates — From employee contracts, invoice templates, and tax forms, all the way to your team's banking information, modern HR tools are designed to be impenetrable and keep your data securely stored in one place.
Why I Wrote This:
While we covered the most essential payroll-scaling tips to help you grow your remote team in a sustainable way, some businesses and industries have specific requirements. With that in mind, these ideas and tools will only get you so far.
You will also need to look into other, niche-specific payroll, team building, and automation opportunities that will help you successfully expand your remote operation. If you have any practical, tried and tested tips, we'd love for you to share them in the comments with the community.