95% percent of job seekers say an employer's reputation impacts their decision to apply (or not). Employer branding tools help you create an impactful image. And keep track of your success. I found 5 tools you might want to try.
Before we dive in, here's why "employer branding" is so important.
The value of employer branding tools
Employer branding is how you manage and influence your reputation with job seekers, employees, and stakeholders. It's creating a belief in your organization as a top place to work. Even how you write job descriptions directly affects your employer brand.
According to IT IQ Tech Recruiters, the 4 key components of employer branding are:
Brand advocates (employees who actively promote their experience)
Your career page
Brand consistency
A social presence
So, how do employer branding tools help? These tools maximize your ability to attract, motivate and retain current (or potential) employees. Some tools are specific to one area of employer branding, and others are more universal.
Note: If you are building an employer brand for a non-profit, you might find this Branding for Non Profit Organizations: The Definitive Guide useful.
5 Great Employer Branding Tools
Here are 5 tools (of many!) that help build solid employer brands:
1. PathMotion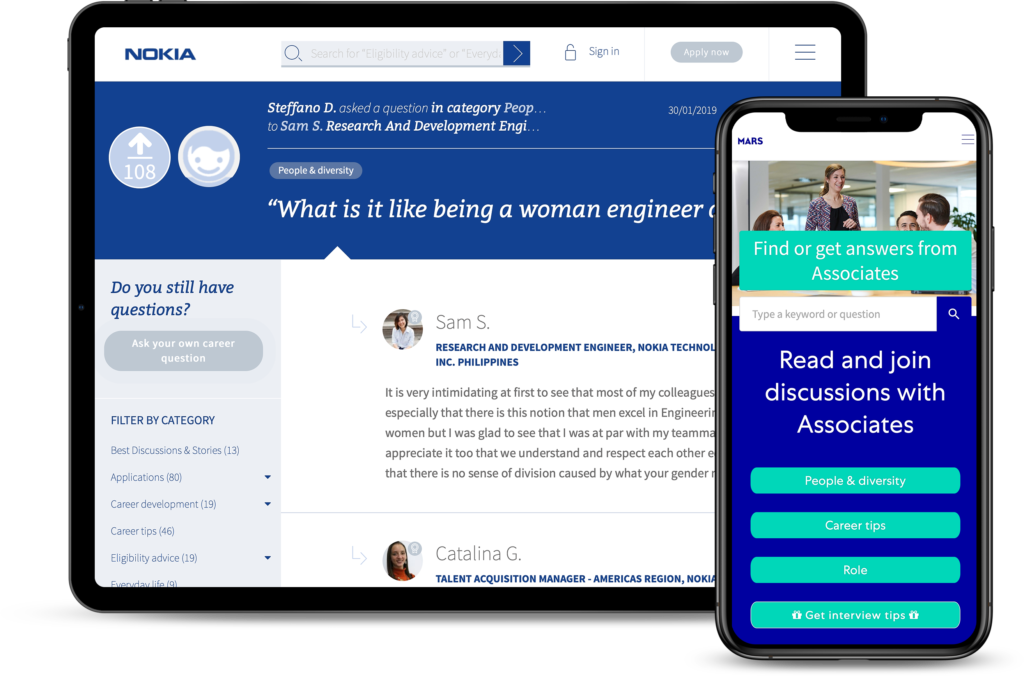 PathMotion is a social space for employees and candidates to meet and share stories. Companies like Mars, Lazard, Coca-Cola, AXA, the NHS, and the British Army use this employer branding tool to host virtual events for candidates, automate emails and on-boarding, upload videos from employee advocates, and integrate with their social media channels.
Here are some success stats from PathMotion users:
98% said they planned to apply after a virtual event
80% said they would recommend the tool to others
77% said it improved their perception of the firm
68% said it was critical to thier decision to accept an offer
2. Olivia from Paradox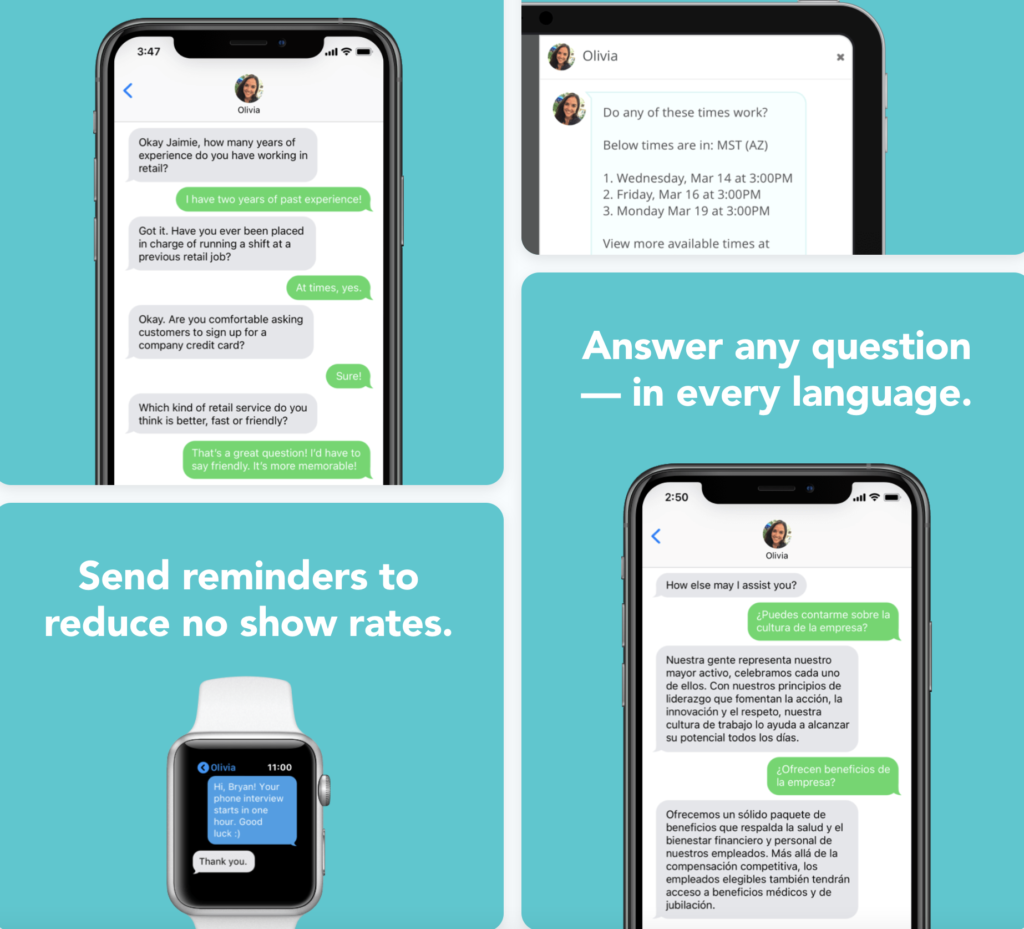 Olivia's AI assistant saves time and simplifies recruiting processes. It also creates an enjoyable experience for potential candidates. Aramark, Unilever, Citizens, CVS Health, McDonald's, and Nestle use Olivia to maintain a cohesive brand image.
It's compatible with other recruitment tools (e.g., WhatsApp) and manages screening, applications, interview scheduling, Q&A, reminders, and more.
Rachel O'Connell, VP of HR at Great Wolf Lodge, said:
"The ability to communicate with applicants in the ways they like to communicate is invaluable."
3. BAM by Papirfly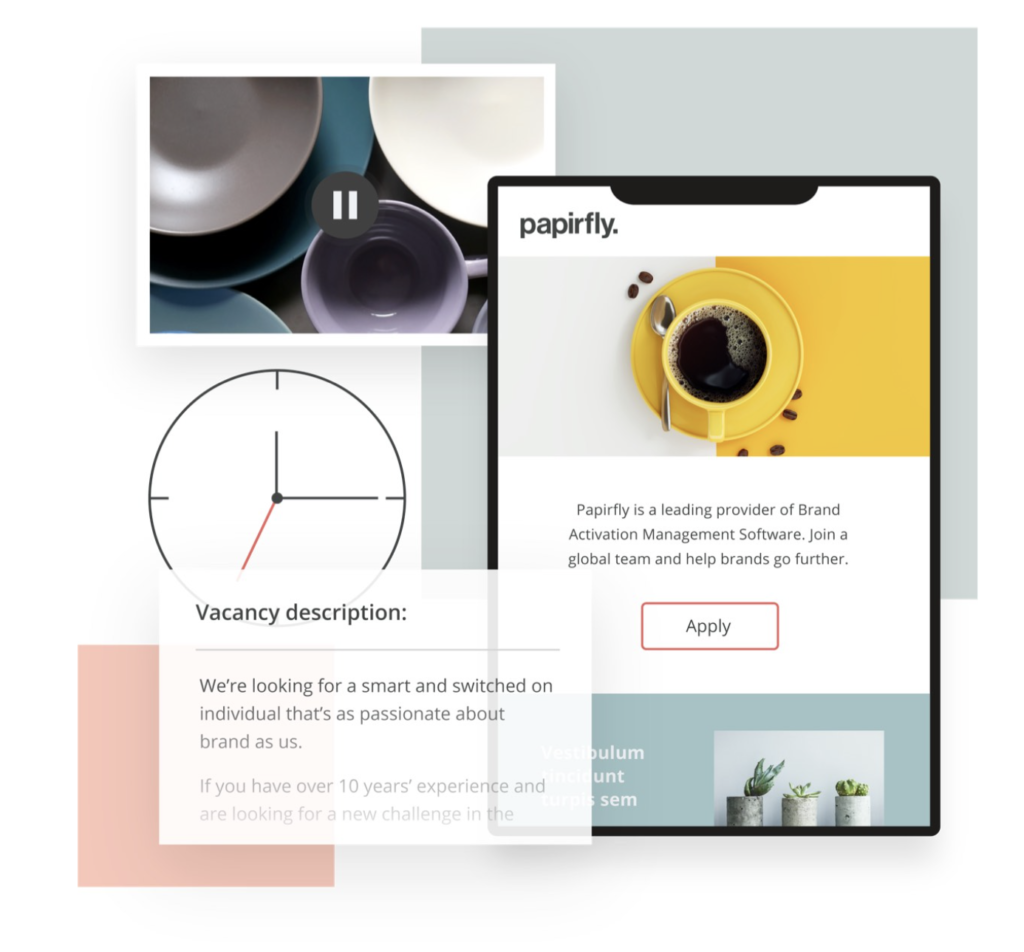 BAM is an employer branding tool for creating on-brand marketing pieces (e.g., social media assets, videos, brochure templates, signage, and more).
Companies like IBM use BAM to plan campaigns, manage digital assets, and review analytics:
"To someone considering adopting Papirfly, I'd say, "just do it". It has saved me and the local team so much time. I know that the assets they're creating is of this high standard and is completely on-brand."

— Global Recruitment Branding Manager, IBM
4. Employer Brand Index by Link Humans
Employer Brand Index (EBI) is a data-based tool that measures your employer brand through what your past, present, and future employees say about you online.
EBI uses data from 100+ user-generated sources to measure your employer brand.
Companies like Netflix, Pepsi, H&M, and L'Oréal use EBI to track changes over time and analyze the success of their efforts based on 16 key employer branding attributes:

5. Skill Scout

Skill Scout is different than other software-based employer branding tools. But it creates value by using your employee stories as a way to show potential candidates what it's really like to work at your company.
CEO and Co-Founder Elena Valentine's motto is "you cannot be what you cannot see." Skill Scout helps you make videos part of your employer branding strategy.
You can choose "full-scale production," where Skill Scout handles all aspects of creation. Or "production lite," where you record video content and Skill Scout manages the rest.
Note: If you need more tips on souping up your employer brand…check out this post on 9 Winning Employer Brand Marketing Strategies.
Why I wrote this?
Our mission at Ongig is to help you attract top talent. Ongig's software enables you to create effective and inclusive JDs to fit your image (and boost your employer brand). Please request a demo to learn more.
Shout-outs: