Real estate powerhouse Colliers International has a new "Power of Be" employee value proposition in its job descriptions.
The opening 2 sentences of some of their latest U.S. job posting includes 3 words about what the candidate has the potential/power to "BE".  E.g.,
"Be the expert"
"Be a team player"
"Be ambitious"
Check out the opening 2 sentences in these 2 job postings on LinkedIn to see some examples (it looks like they have about 20 of these "Be [fill in the blank]" taglines):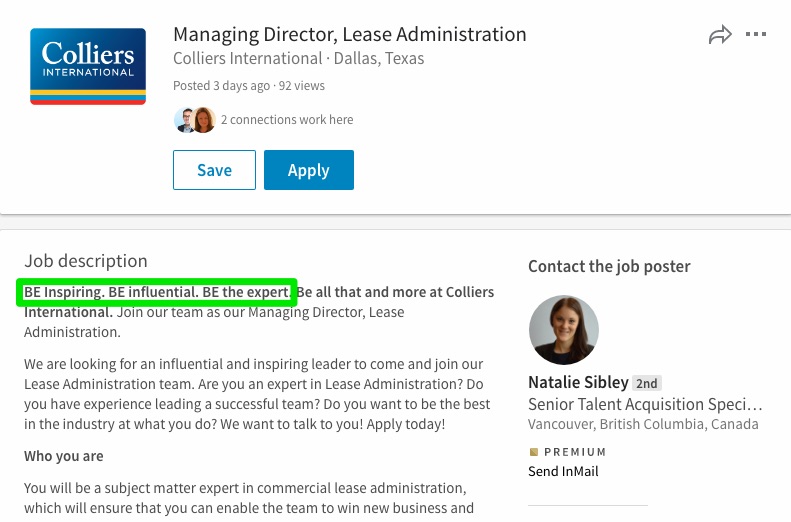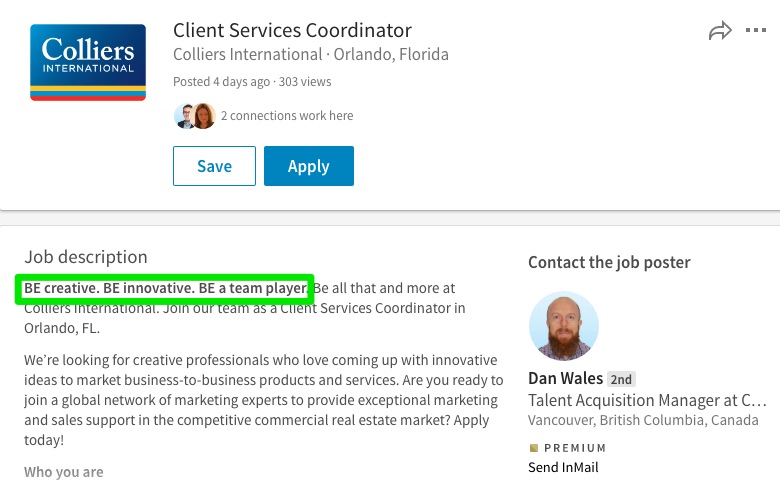 Then, in the last line of the job posting, they reinforce the EVP: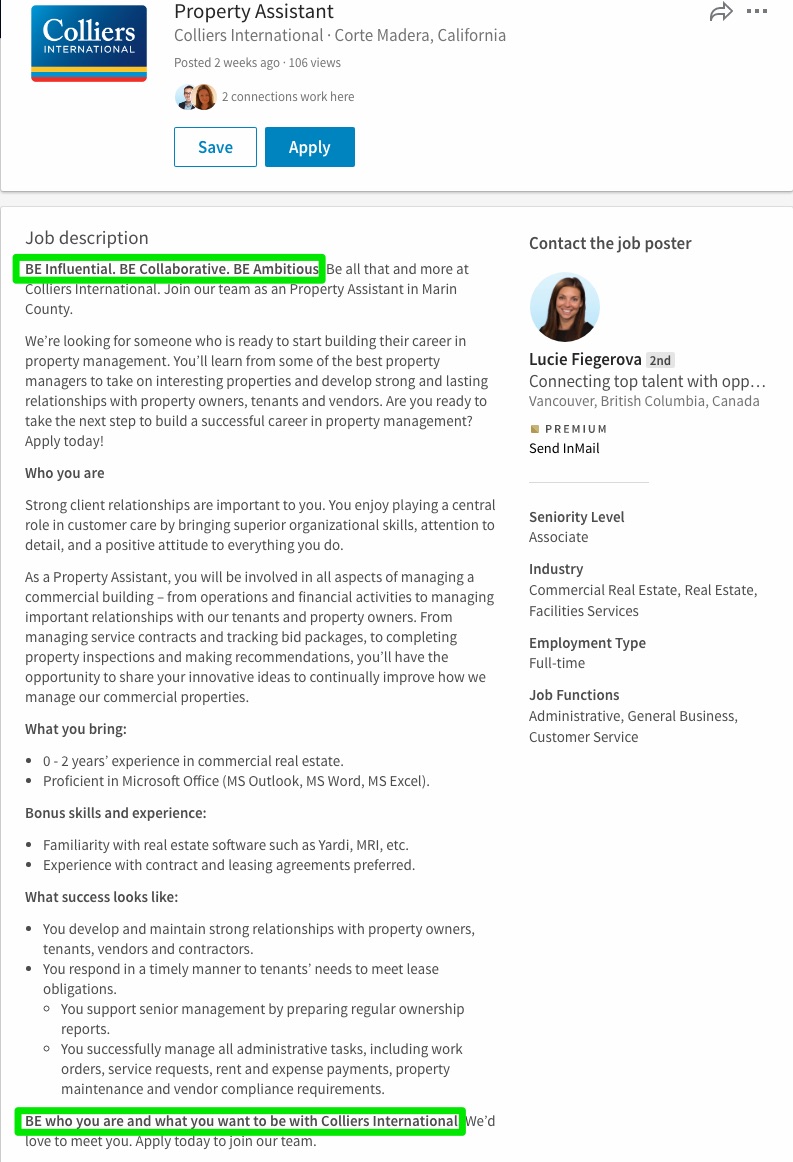 It's great to see such employee value proposition examples on the job posting level and not just the career home page. The job ad is often the first impression a candidate has of working with you (i.e. they come in through Indeed, LinkedIn, Glassdoor, Google, etc.).
Ongig enables you to do absolutely anything with job content coming out of your ATS. You can add employee value propositions, video, pictures, chat, ratings and reviews, employee testimonials and much, much more!