If you're like just about every other talent acquisition/diversity leader I know, recruiting women is one of your top diversity goals.
1) Limit your must-have requirements
One HP study showed that men apply for a job if they meet 60% of the qualifications, but women only apply if they meet 100% of them.
That's huge!
So, one tip to recruit more women is to be more selective in your must-have requirements in your job descriptions.
It's ok to still include some other nice-to-have requirements but you should separate them. You could have a separate "Nice-to-Have Requirements section in your JDs. Or, you can do what Hubspot did by softening the words they use for any requirements that are not must-haves. Here are examples of the language they used:
"familiarity with.."
"bonus points for"
"working knowledge of…"
"comfortable with…"
"if you have any combination of these skills…"
2) Use more "feminine-coded" words
According to the Journal of Personality and Social Psychology, your you can recruit women more easily if you use what they call "feminine-coded" words. Example of feminine words, according to the study, are:
Connect
Considerate
Depend
Honest
Loyal
Modesty
Support
Together
Understand
Yield
There are software platforms such as Readable and Ongig that help you find and add these words.
3) Mention work-at-home flexibility (if there is some)
Do you have any work-at-home jobs? Recruiting women (and men) is easier if you do.
I've talked to many women who want to know that they (or their partners) can work from home before, during and after having a child.
A couple of tips to recruit women through work-at-home:
Mention "Work-at-Home" as a category on your company career site (right next to your other locations)
Make it clear in your job descriptions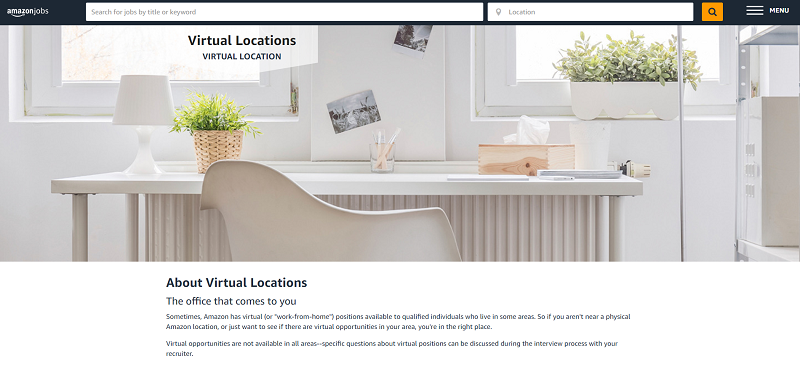 4) Emphasize your maternity/paternity benefits in your job descriptions
Work from home is a clear benefit to women (and men) and it's been proven that you could lift the apply rate of your job ads (up to 22.5%) if you include more benefits (see this recent Appcast study).
I suggest you mention it on your career site and in job descriptions!
5) Leverage media showing that you're supportive of women
Recruiting women is more effective with visuals.
Anixter's job descriptions show a woman leading a meeting in a boardroom. BMC Software's job descriptions show a pregnant woman happily working for them.
Whatever your female diversity goals and objectives are, the right visuals can help.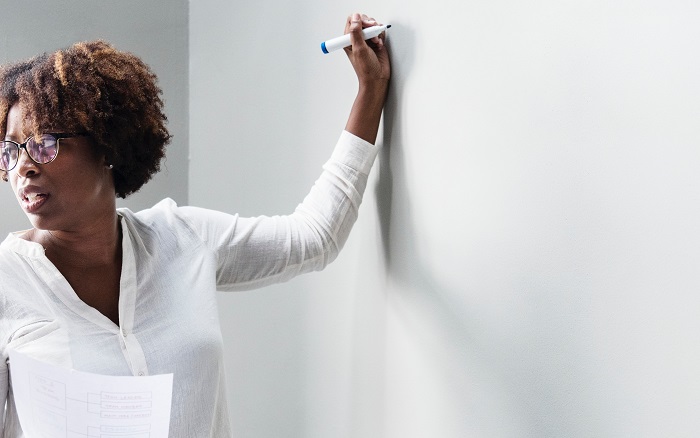 Why I wrote this
Recruiting women is a top benefit of our Ongig job description marketing platform. So I study this topic closely. Ongig lets you drag and drop any media to any job page and also analyzes words for masculine/feminine bias.  Ongig also automatically creates microsite landing pages for diversity and work at home jobs. If recruiting women is a priority for you, please ask to see the latest Ongig demo.