Applicant Tracking System pricing can range from free (for small startups) to $1 million+ per year for enterprises with tends of thousands of employees.
Bottom line: Applicant tracking systems can be a significant investment as your business grows. But ATS pricing info is often elusive.
Here are a few resources we've found on ATS pricing with highlights from each: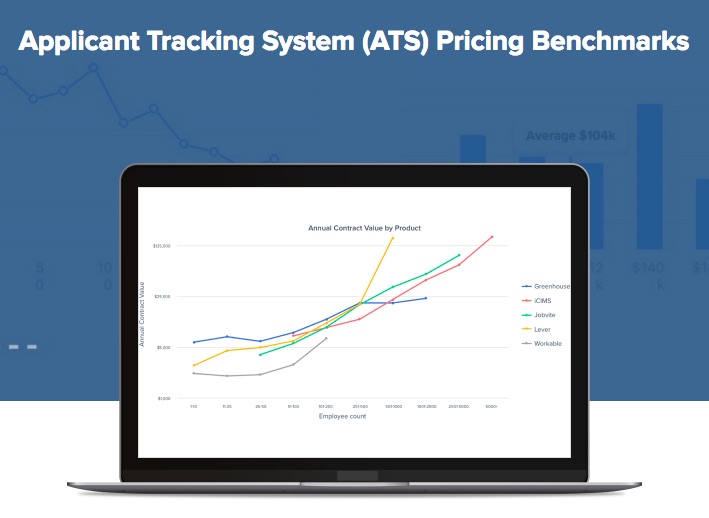 Caption: The above chart (on annual ATS pricing) and others can be found at Siftery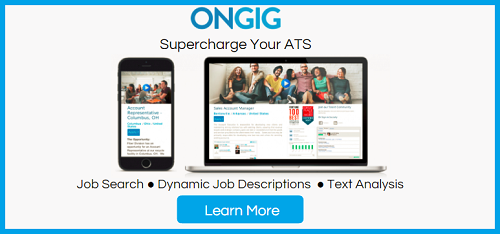 ATS Pricing Benchmark Report by Siftery
This awesome recent survey/report from Siftery has a number of useful graphs on applicant tracking software pricing, with insights including:
This report shows that overall ATS pricing range from around $3,000 (<10 employees) to around $140,000 per year (5,000+ employees)

Note: There are plenty of ATS's that are cheaper than $3K per year and more expensive than $140K per year, but Siftery's range does ring true with what we hear for the majority of ATS pricing quotes.

Greenhouse Software pricing ranges from around $6,000 (for a couple of dozen employees) to $25,000 per year for the clients they surveyed.

Note: the largest Greenhouse customer they surveyed was in the 1,000 to 2,500 employee range and since Greenhouse is landing customers with 10,000+ employees, it's fair to assume that Greenhouse pricing for larger enterprises now exceeds $100K per year. 

iCims pricing ranges from $6,000 per year (51 to 100 employees) to $140,000 (5,000+ employees).

Note: iCIMS also charges "connector fees" to add 3rd party integration partners (for things like video interviewing, skills tests, credit check, etc.) — these seem in the hundreds of dollars to $1,000+ per month range. 

Jobvite pricing ranges from around $4,000 per year (26 to 50 employees) to $100,000 per year (2,501 to 5,000 employees)
Lever pricing ranges from around $3,500 per year (if you have a couple of dozen employees) to $140,000 per year (501 to 1,000 employees) (like Greenhouse, Lever has customers larger than 1,000 employees — just not in this survey)
Applicant Tracking Software Pricing & Reviews by GetApp
This super-useful site lists some ATS Pricing for 106 ATS's, though it's often just the starting price. Still, even having the starting price can be real useful for testing out new ATS's. Here are some highlights in order of the cheapest to most expensive ATS's starting prices:
Applicant Tracking Software Pricing List by Staff.com
Staff.com founder Rob Rawson offers this killer Google Doc that he offers to the public with pricing on 63 ATS systems. Some highlights:
iCims pricing for "Pre-Configured ATS $299/month (standard); Additional Recruitment Users $89/user/month; Additional Hiring Managers $10/user/month"
Jobvite pricing is from $500 per month for < 100 employees with a $1500 'activation charge' (which includes 'training')
Taleo Recruiting pricing is $99 per user per month
Zoho Recruit pricing starts at $19 per recruiter per month (free for 1 recruiter)
Taleo Pricing
Taleo may be the #1 ATS in market share but there is relatively little Taleo pricing information publicly available.
Quora has one good thread on How much can a company expect to pay for Taleo Recruitment Solutions which has a couple of answers:
Taleo Recruiting pricing is $99 per user per month (this is a repeat of Rob@Staff.com's mention above).
$100 to $130 USD per user per month for the Taleo Business Edition (Taleo Enterprise will cost you much more; source: Victor Soroka of EPAM Systems).
Greenhouse Software Pricing
Greenhouse pricing is about $30 to $45 per seat per year for enterprises with 3,000+ employees, based on conversations I've had with talent acquisition leaders. It's fair to say the per-user pricing would be much higher (e.g. $50 to $100 per user per year) for companies with < 3,000 employees. Greenhouse, like most software companies, gives discounts on pricing for longer terms, prepayments, etc.
Google ATS (Google Hire) Pricing
Editorial Update: Google announced in 2019 that is sunsetting its Google Hire ATS. They are supporting it until September 1, 2020.  But we thought that including their pricing might still be valuable to some of you. 
In July 2017, Google formally introduced its "Google Hire" ATS (called Google for Hire initiatlly). TechCrunch, ERE and other news outlets reported Google Hire pricing of:
$2,400 per year  for 50 employees
$4,800 per year for 100 employees
$12,000 per year  for 250 employees
If you extrapolate that pricing then here's estimated pricing for higher volumes:
$24,000 per year for 500 employees*
$48,000 per year for 1,000 employees*
$240,000 per year for 5,000 employees*
$480,000 per year for 10,000 employees*
*Note: The Google Hire web site originally said it will serve employers with up to 1,000 employees though no pricing was available for volume above 250 employees. The rest of the Google Hire pricing are just estimates and higher volume deals would likely merit discounts. 
ATS Pricing Models
There is a great thread going on at Quora on the question "How do Applicant Tracking Systems (ATS) usually set their pricing?"
Highlights of that thread point to the first 4 different ATS pricing models out there below. And then Capterra adds a fifth pricing model ("Flat Monthly or Annual Rate") in its nice summary of Applicant Tracking Software pricing models.
Here are the basic models of ATS Pricing with examples of ATS's that use each model:
ATS Pricing by # of Employees
BambooHR
Crelate
Greenhouse
Jobvite
SmartRecruiters
ATS Pricing Per User or Recruiter
Taleo
iCIMS
RecruiterBox (e.g. $195 per mo. for 3 users and $65 per month for each additional user)
Comeet
CEIPAL TalentHire
PCRecruiter
Zoho
ATS Pricing by # of Active Positions (Job Openings)
Workable (e.g. $50 per job per mo.)
Jobscore (e.g. $49 per mo. for 3 open jobs up to $249/mo for 10 open jobs)
Recruitee (e.g. $79 per mo. for 4 active jobs up to $299 per mo. for 20 active jobs)
ATS Pricing based on Features
ATS Pricing based on Flat Monthly or Annual Rate
Newton Software ($399 per month)
BreezyHR (annual pricing includes 2 free months)
Free Applicant Tracking Systems (at least at some level)
And if you're a startup company looking for a new ATS system, there are ATS solutions that are free to use beyond just a trial.
Here are some we've found:
ATLAS by Workland
BambooHR
BreezyHR allows you to use their ATS free for just one position or pool  and has different levels up to $399/month.
Fitzii – A free applicant tracking system for small businesses; they have extra paid offerings and add-ons.
iKrut ATS – They have a free version of their ATS that offers a stripped-down ATS for free  (has a dozen of the 30+ features of the paid versions) for unlimited job volume and users. If you want the other features there are premium versions to buy through some "vacancy credit purchase" program.
JobScience
JobScore
OpenCats – Free, open-source applicant tracking system.
Qandidate — Their home page claims they are a free applicant tracking system with 10,000 customers (though they are still in beta). We found one review site that said they make their money by offering employers in-app job postings (similar to what Jobscore has been doing for awhile).
MightyRecruiter — In September, 2017 they put out a press release stating that they would be a free ATS (unlimited open jobs, resume searching and user accounts).
SmartRecruiters — In September 2017, they began offering a free ATS called SmartStart (it's free for up to 10 active jobs at any point in time).
VivaHR
Zoho – They offer a Free ATS for up to one recruiter (the next tier up is $25 per recruiter/month and $50 per recruiter/month for the next tier up).
What's been your experience with ATS pricing? Drop a comment below.