Recruitment advertising agencies are a core part of talent acquisition. They help employers with media buying, recruitment marketing, employer branding strategy, and more.
Below is a list of 20+ U.S. agencies. It includes the largest agencies we know along with smaller ones that might focus on just a region or vertical.
After all, some employers want to go with the largest agency while others prefer to go with best-of-breed.
Here's how we ranked the agencies:
Criteria & Methodology
Size is based on the volume of employees listed on LinkedIn — this is not perfect but it's the best we could do. The rankings could look different if ranked by billings or # of clients.
U.S. Headquarters only — We list only agencies headquartered in the U.S. We're sorry to the many awesome recruitment ad agencies headquartered overseas (Havas People, Universum, ThirtyThree et al).
Conglomerates — If we couldn't measure the employee count of just the recruitment ad team of a larger company, we left them out.
Logos: We include the logos because these are agencies and how they approach their own logo represents their own creative skills and branding.
Copy/Headline, Sub-Headline, Taglines, etc. — In advertising, like most things, words matter. For each agency below, we include the headline, sub-headline, and tagline from their home page (where available). Reason: the words on their home page should show you their positioning and are also an example of their own copywriting skills.
Acquisitions — There's been some consolidation of recruitment ad agencies in the last few years and we share some of those.
Our criteria is not perfect and we're happy to consider adding anyone to this list — just send us a comment below or reach out to us via LinkedIn. (Disclaimer: Buyer Advertising and NAS Recruitment employee counts were larger in our original list due to some discrepancies in the employee counts on Linkedin. The counts were larger due to a number of false positives in Linkedin profiles and have been updated.)
Top 20 List of Recruitment Ad Agencies
# of Employees: 1,227
Headline: How do you build a better career site
Sub-Headline: With TalentBrew, our recruitment marketing software platform, that predicts, personalizes and influences the candidate experience to help you build and retain the right talent.
Tagline: Flexible Solutions for Recruiters, Talent Leaders and Hiring Managers
CEO: Michelle Abbey
Headquarters: New York, NY
Recent Acquisitions: Acquired CKR Interactive, an employer branding and recruitment marketing firm out of Campbell, CA. Acquired U.K.-based social media firm Carve (October 15, 2019) Acquired Maximum, a Netherlands-based recruitment marketing platform (October 3, 2019); Acquired programmatic recruitment platform Perengo (July 16, 2019).

# of Employees: 342
Headline: Brand, Meet Talent
Sub-Headline: We build employer brands — and the technology that fuels them. Combined, it's magic for your talent.
Tagline: Let's Create Employer Brand Magic
CEO: Roopesh Nair
Headquarters: New York, NY
Recent Acquisitions: Acquired Smashfly Technologies, a recruitment marketing and candidate relationship management (CRM) technology (November 4, 2019); Symphony was the culmination of a number of earlier acquisitions including ad agency Bernard Hodes and recruitment tech firms Findly, SkillCheck, HRLogix, Innovantage and QUEsocial.

# of Employees: 300
Headline: How Can We Help?
Sub-Headline: We are a recruitment marketing agency that creates solutions to all of your talent acquisition challenges.
Tagline: The Full-Service Recruitment Marketing & Employer Brand Agency
CEO: Louis Naviasky
Headquarters: New York, NY

# of Employees: 275
Headline: Data-Centric Recruitment Marketing Agency
Sub-Headline: We help you attract and hire great talent.
Tagline: Driven by Data. Powered by People
CEO: Josh Gampel
Headquarters: New York, NY
Recent Acquisitions: Recruitics acquired recruitment marketing agency KRT Marketing out of Lafayette, CA-based on July 31, 2019.

# of Employees: 200
Headline: Shaker is on your side. We listen to you. Carefully. Then we consult. Thoughtfully.
Sub-Headline: We draw from a deep well of recruitment marketing options to deliver customized, user-focused communication strategies, authentic employer branding, award-winning creative, and media plans you can trust because we are champions of your best interest.
Tagline: Your Goals Are Our Goals
President: Joe Shaker, Jr.
COO: Derek Briggs
Headquarters: Oak Park, IL
Recent Acquisitions: Shaker acquired The Arland Group, the St. Louis, MO-based recruitment marketing and communications agency.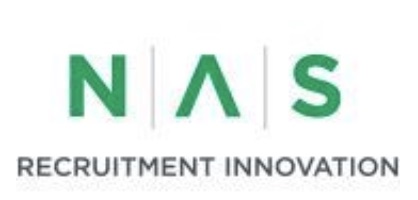 # of Employees: 200
Headline: We Optimize Candidate Attraction Through Storytelling, Technology & Strategy
Sub-Headline: We are a Full-Service Agency Specializing in Employment Branding, Career Site Technology and Recruitment Marketing Strategies
Tagline: We'll Uncover Your Unique Story Through Employment Branding And Tell The World With Our Great Creative Flair
COO: Bryan Martin
Headquarters: Independence, OH
Recent Acquisitions: On March 3, 2020, NAS was acquired by M3 USA, a leader in healthcare solutions for hospitals, health systems and physicians.
Note: NAS is still on this list because it's an agency that still operates independently (has its own web site with LinkedIn profile listing employees)

# of Employees: 100
Headline: Since 1994 eQuest has been the leader in global job distribution.
Sub-Headline: The Majority of the Global Fortune 1000 trust eQuest to post their jobs worldwide.
Tagline: Global Job Posting Distribution
CEO: John Malone
Headquarters: San Ramon, CA

# of Employees: 82
Headline: Need help facing your recruiting and retention challenges?
Sub-Headline: Full-service ad agency providing innovative recruiting, retention & training strategies for the transportation industry.
Tagline: Driving conversions every day.
CEO: Kelley Walkup
Headquarters: Brentwood, TN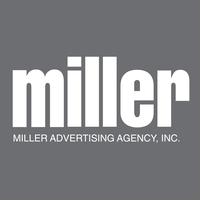 # of Employees: 71
Headline: Miller Advertising is here to help your business thrive.
Sub-Headline: Strategic shifts due to changing market conditions require businesses and their agencies to be nimble and flexible. That's why Miller is here.
Tagline: Navigating change and growth for 100+ years.
President: Andrew Miller
Headquarters: New York, NY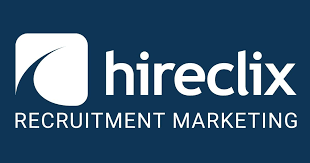 # of Employees: 65
Headline: Smart | Creative | Results
Sub-Headline: Solving Your Toughest TA Problems
Tagline: Be Bold. Choose Hireclix.
CEO: Neil Costa
Headquarters: Gloucester, MA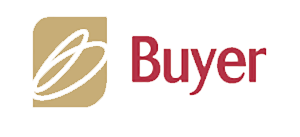 # of Employees: 53
Headline: Meet Buyer, your single source for talent acquisition strategy and technology solutions that will exceed your expectations.
Sub-Headline: Our optimized hiring platform provides recruiters a smarter way to attract, convert and track candidates through the hiring process – backed by a team of industry leaders who work harder than anyone else in the recruitment marketing space!
Tagline: Ask the impossible. We've been at it for more than 50 years and nothing fazes us.
CEO: Chuck Buyer
Headquarters: Boston, MA

# of Employees: 36
Headline: JobElephant is driven to simplify and expedite recruitment advertising by facilitating the placement of ads with speed, exceptional customer service and maximum value to our clients.
Sub-Headline: Our superior technology allows us to automate a large portion of our ad placement as well as track every ad we place, critically informing us which media outlets offer the best return on each client's investment.
Tagline: Recruitment Advertising. Solved.®
Other: JobElephant has expertise in serving higher-education and diversity job board distribution.
CEO: Michael Ang
Headquarters: San Diego, CA
# of Employees: 30
Headline: The future of recruitment marketing is here.
Sub-Headline: At SmartDreamers, we believe talent acquisition should be
marketing-driven, with the candidate at the center stage – so do our customers. We've built SmartDreamers to help companies adopt and drive recruitment marketing at scale and efficiently in one unified platform.
Tagline: We help businesses accelerate and automate talent acquisition with the Recruitment Marketing OS.
CEO: Adrian Daniel Cernat
Headquarters: New York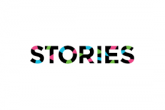 # of Employees: 26
Headline: Tell your employer brand or customer brand story with engaging and insightful content created by Stories Inc.
Sub-Headline: We're experts who create video, blog, and photo content libraries around stories. Clients think of us as a self-sufficient extension of their team.
Tagline: Communicating culture through visual storytelling, inspired by real employee experiences
Co-Founders: Lauryn Sargent & Scott Thompson
Headquarters: Washington, DC

# of Employees: 12
Headline: Programmatic Media and Job Marketing
Sub-Headline: Creating a balanced mix of media solutions to amplify your recruitment marketing.
Tagline: Job Marketing, Massive Results
CEO: Kelly Robinson
Headquarters: Newport Beach, CA

# of Employees: 9
Headline: Hi, We Are Employera.
Sub-Headline: We transform companies by improving their ability to attract, inspire and keep great people.
Tagline: We believe employees are the best investment you can make.
CEO: Andy Getsey
Headquarters: San Francisco, CA
# of Employees: 9
Headline: Recruitment marketing done differently
Sub-Headline: We're not your average recruitment marketing agency. We use data and research-driven strategies to get your open roles in front of the right people at the right time.
Tagline: Your recruitment marketing agency. Evolved.
Leadership: Graham Thornton & Martin Predd
Headquarters: Seattle, WA

# of Employees: 9
Headline: Creating a 10X Candidate Experience

Tagline: We're the Recruitment Marketing Agency that you're looking for. Innovative Recruiting Strategies for Companies on a Mission to Hire the Best.
Leadership: Jeff Weidner
Headquarters: Wake Forest, NC

# of Employees: 8
Headline: Every part of your process impacts cost, quality and time to fill.
Sub-Headline: That's why we work with you to review your funnel – from attraction to hire. And, we recommend strategies aligned with YOUR goals, to support your needs.
Tagline: We are THE Talent Attraction Agency
Managing Partners: Carrie Corbin & Amanda Thompson
Headquarters: Dallas, TX
Note: Hope Leigh is one of the most recently-created recruitment ad agencies on this list. They were founded this year by Amanda Thompson (previously Vice President of Client Strategy of recruitment ad agency Bayard) and Carrie Corbin (an employer branding/talent acquisition leader with experience at Dell, American Airlines and AT&T).

# of Employees: 7
Headline: Redefine Your Purpose, Unlock Your Potential
Sub-Headline: Digital. Branding. NYC. The World
Tagline: Bonding through brand strength
Chief Brand Officer: Jody Orioni
Headquarters: New York, NY
# of Employees: 7
Headline: HireKey is a Recruitment Adverting Agency and builder of software to connect Mentors to Proteges.
Sub-Headline: We empower workers to connect with others and find resources to assist them in landing their next job and assist on their career path.
Tagline: Talent Acquisition Advisory & Consultancy
CEO: Andrew Gardiner
Headquarters: San Jose, CA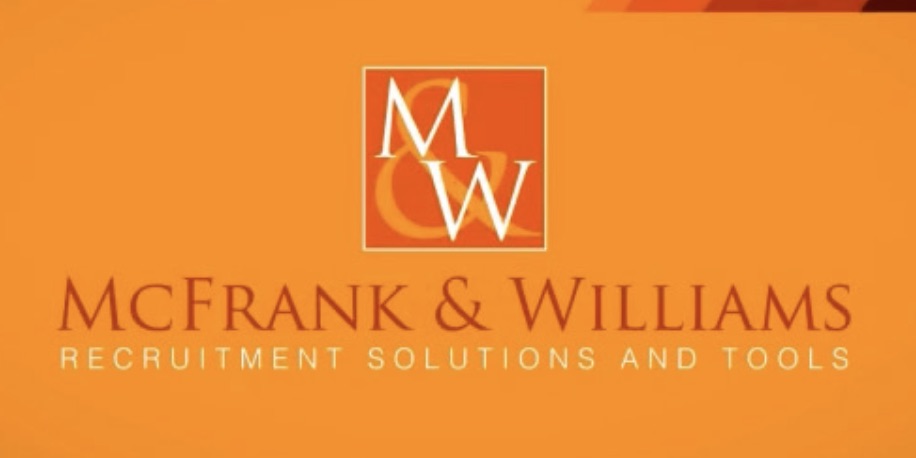 # of Employees: 6
Headline: Every one of your jobs has a special something that ideal candidates are craving for.
Sub-Headline: Do you know what it is?
Tagline: Specializing in Enhancing Recruitment Marketing
CEO: Michael Bruce
Headquarters: New York, NY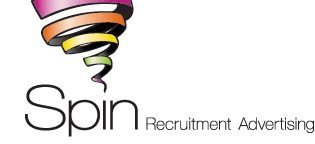 # of Employees: 3
Headline: Spin is founded on the basic principle of providing impeccable service and value. To everyone.
Sub-Headline: For our clients, that translates into innovative, cost-effective solutions customized to meet specific goals.
Tagline: Recruitment Solutions with a Spin
President: Traci Dondaville
Headquarters: Walnut Creek, CA
# of Employees: 3
Headline: Branded Strategies is a digital advertising firm focused on social, talent attraction & workforce marketing.
Sub-Headline: With a solid understanding of today's rapidly changing technology space, we're focused on providing fresh & innovative solutions for our client that highlight & strengthen their employment brand.
CEO: Crystal Miller Lay
Headquarters: Frisco, TX
Broader Agencies that do Recruitment Advertising
Here are some other leading players in the recruitment advertising space. They don't focus purely on recruitment ads, but they do offer it as a key part of their solutions.
25. JobTarget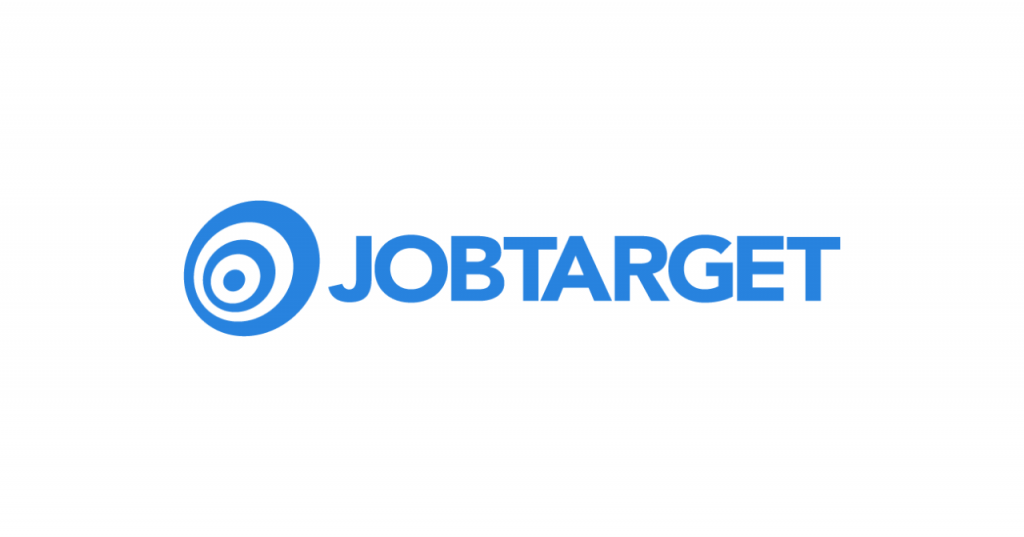 # of Employees: 150
Headline: JobTarget helps connect all the dots to make hires happen.
Sub-Headline: JobTarget is a customizable, configurable platform of recruitment tools.
Tagline: Empowering Recruitment Through Data
CEO: Andrew Banever
Headquarters: Groton, CT
26. SGC Advertising and Public Relations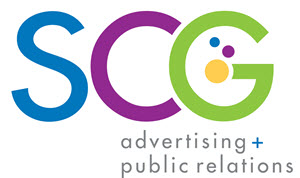 # of Employees: 69
Headline: Our Approach To Building Your Brand
Sub-Headline: Reaching your customer in today's multi-platform media environment requires a full-service agency equipped with the talent, expertise and the ability to provide strategic, creative, intelligent advertising, social media and public relations campaigns, for clients of all sizes, and all budgets. At SCG, we integrate all aspects of paid, earned, shared and owned media, content creation and creative, data collection, analysis and mining, providing our clients with campaigns — across multiple channels — that are creative, comprehensive and just plain smart. And most importantly, they're campaigns that work to raise awareness, build brands and generate a response. Wherever your customers see you.
Tagline: Offering a full line of Advertising, Marketing and PR services for over 50 years.
Presidents: Glen Gershaw & Kurt Schwartz
Headquarters: Parsippany, NJ
27. Graystone Group Advertising

# of Employees: 21
Headline: No matter what your need. No matter how you want to reach the market. Graystone Group is the "One Source Solution"
Sub-Headline: Let's get started
Tagline: Recruitment advertising that costs less…delivers more!
President: George Bailey
Headquarters: Trumbull, CT
28. Harger Howe Advertising

# of Employees: 16 (although their website says they have 58 employees)
Headline: Healthcare Recruitment
Sub-Headline: Harger Howe is an innovative recruitment advertising agency run by passionate individuals who truly care about creating world-class brand identities.
Tagline: We provide digital, traditional and social solutions while specializing in Recruitment Marketing.
CEO: Michael Walsh
Headquarters: Burlington, MA
29. Allied Insight
# of Employees: 10
Headline: You are Unique, Let's Tell the World!
Sub-Headline: We're a Fractional Outsourced CMO and Growth Marketing Agency built specifically for staffing.
Tagline: Marketing Delivery Built for Staffing.
CEO: Jeff Pelliccio
Headquarters: New York, NY
Other Resources for Selecting a Recruitment Ad Agency
Whichever recruitment ad agency route you take, we recommend you look at each agency and a handful of their competitors. Never make a decision on an agency with a pool of just one.
Which recruitment ad agencies did I miss?
I'm sure I missed some great agencies. Please use the comment below or reach me via LinkedIn. I'm glad to consider adding them to this list.
Please include their name and link to their home page. Thanks!
Why I Wrote This
Recruitment ad agencies help employers attract quality and diverse candidates. Ongig works closely with many of the agencies above as part of their clients' recruiting tech stack. If you want to find out more about what we do, please visit Ongig.