Hilton does 3 very smart things on its job descriptions to help build pipeline and increase quality of hire:
Personalized Map — They provide a map on every job description showing the location of the hotel. You should also notice that your candidates picture can appear in the upper-right hand of the map thumbnail — talk about helping a candidate picture working with you!
Six Photos — Ad guru David Ogilvy found in his ad tests that relevant images can have a materially positive effect on the readership of the rest of the ad (benefit for you: candidate engagement!). Hilton includes 6 photos of the location that the job is in, which is super-relevant to a candidate evaluating whether to work there. I'm continually amazed that so few retailers do this! (You can see another example of a retailer (HHM) using pictures in their job descriptions at Why Aren't All Retailers Showing Pictures in Their Job Descriptions?)
"Employee Testimonial" — Testimonials are a proven method of persuasion because they act as social proof for the candidate. Hilton puts an employee testimonial in each job description and they include it in quotes which is a nice touch since quotes are proven to attract a reader's eye (another David Ogilvy principle of advertising).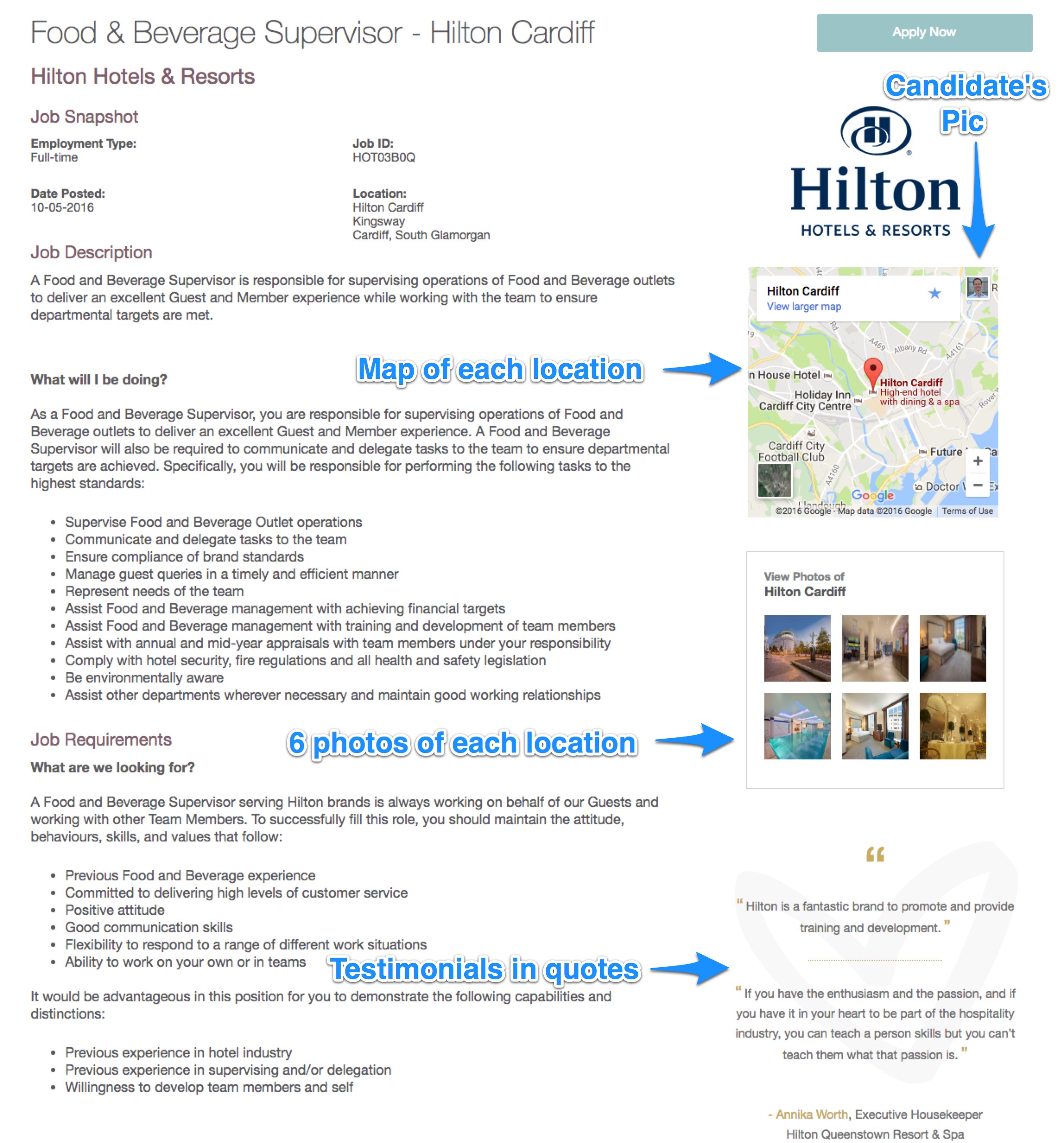 For tips on writing job descriptions, check out How to Write a Job Description — Best Practices & Examples.