If you treat your job description pages (which are ads!) more like editorial content, they will convert better (I didn't say that — famous ad man David Ogilivy did!).
Deloitte recently launched new job descriptions (below) are a great example. Notice all the content they link to in the right-hand rail of the job description page:


A day in the life link with photo of Deloitte team member:


…a relevant video of about Data Science (for a Big Data job):


…and a topical profile of 15 Deloitte team members who are headed to Rio to compete in the olympics.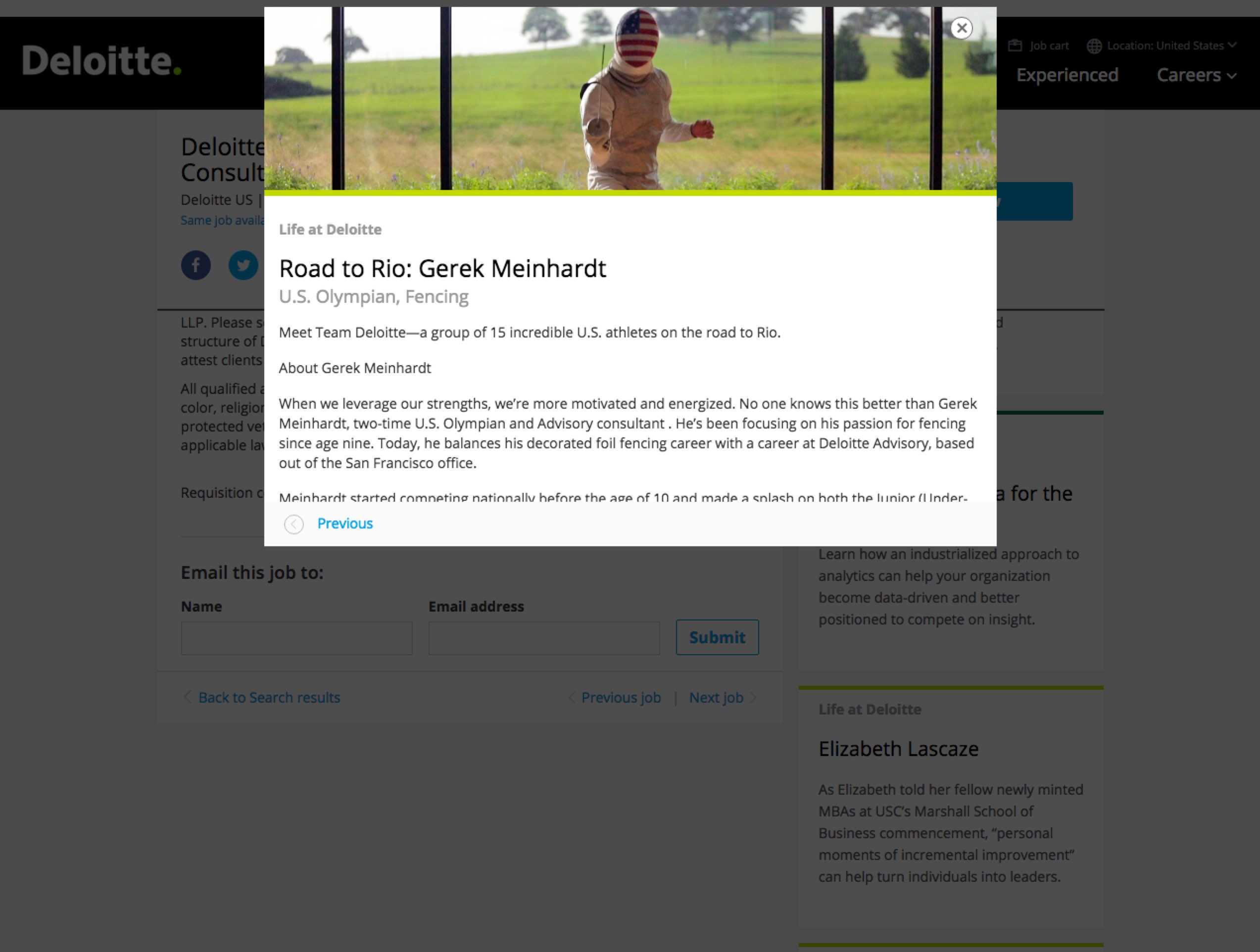 (Note: For more data and insight on video job descriptions visit Ongig's Video Job Description Guide.)
Co-Founder and CEO
at
Ongig
I am a 3-time CEO, author and proud father of my preemie baby Maverick! We created Ongig to transform your job descriptions to boost quality candidates and diversity. Ongig supercharges your job pages through video, images, chat, social sharing, microsite creation and much more. Jobs can be more easily found through Artificial Intelligence-based job search and all pages are Mobile and SEO- optimized. Ongig also analyzes the text of your JDs and our pro copywriting team will rewrite your job descriptions. Early clients of Ongig include Salesforce, Yelp, GoDaddy, Verizon, Intel & Autodesk. Request a demo if you'd like to chat about partnering!
Latest posts by Rob Kelly (see all)