If you're an iCIMS client, you might want more engaging job descriptions than the out-of-the-box iCIMS job page which often looks something like this: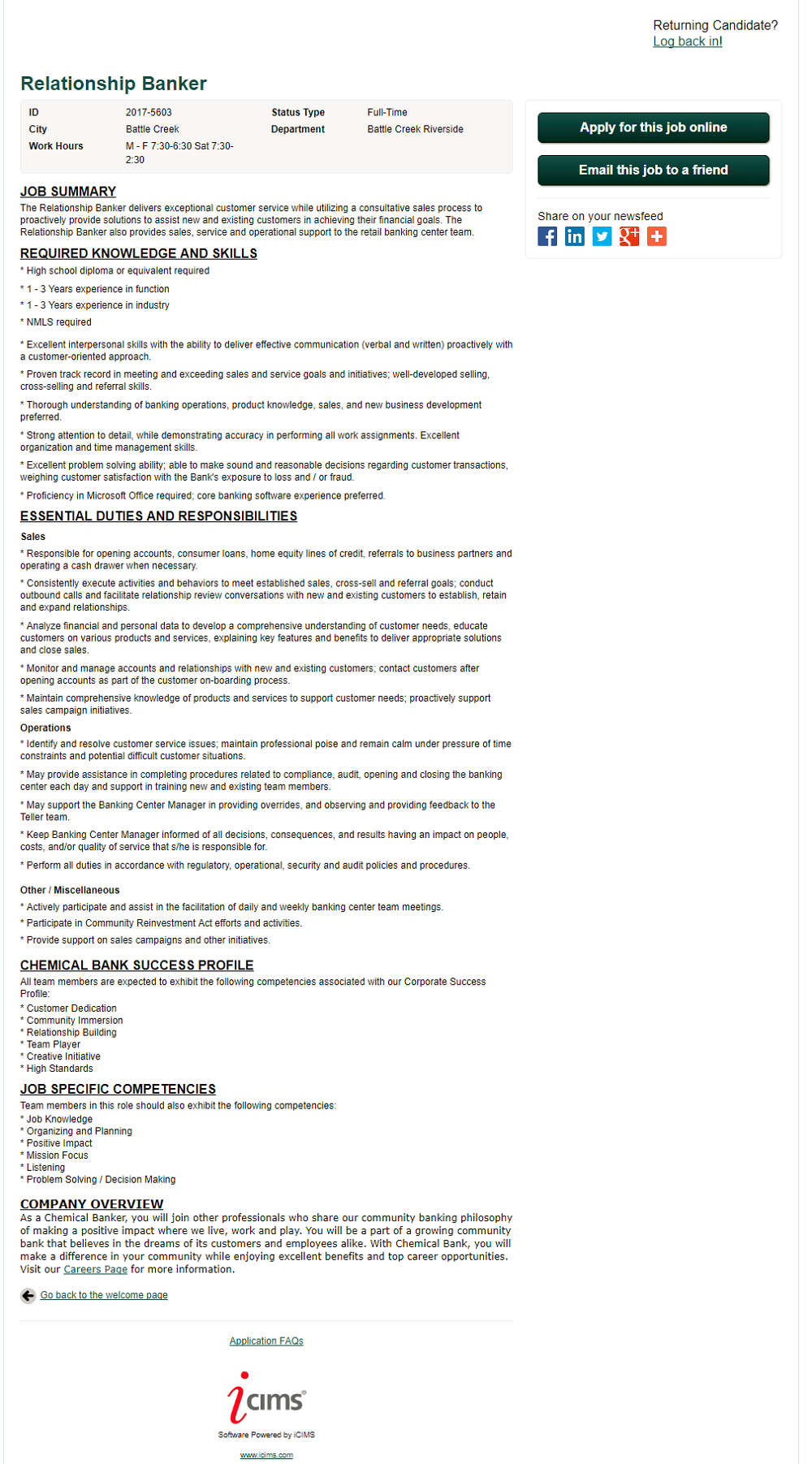 Below are 5 examples of iCIMS clients using "overlays" to give themselves job pages with stronger branding and candidate engagement.
1. T-ROC
Big Title — They treat the job title as a headline by using super-large and bold font.
Right-Hand Column — They add in extra content (Who We Are and Location) in the right-hand rail.
Email Job Alert — The include an email job alert at the bottom.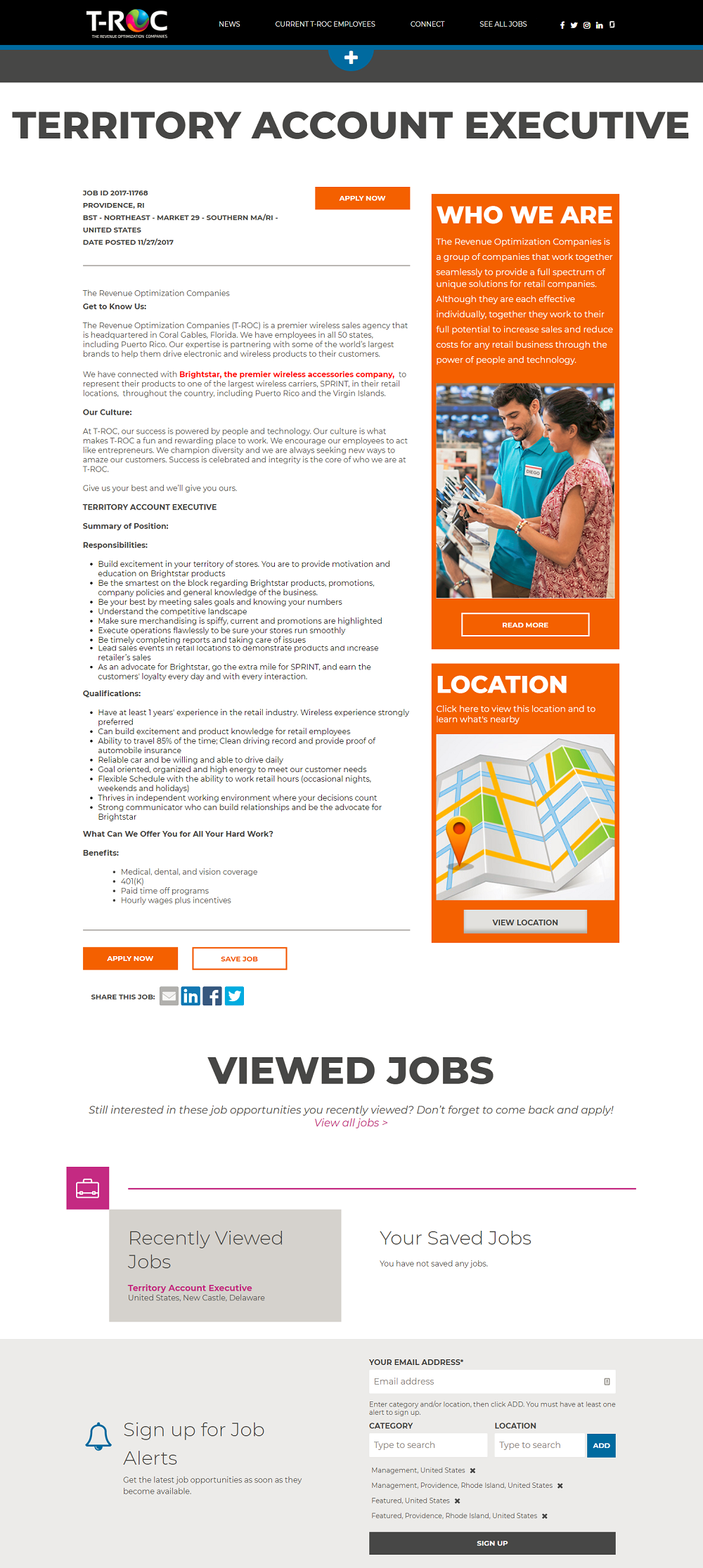 2. Brightview
Color Scheme — The colors match Brightview's blue and green.
Use of the Right-Hand Column — They use the right-hand border for location content and talent community.
Recently Viewed Jobs — They include links to other jobs the candidate has viewed.
Recruiting Content at Bottom of Page — Recently Matt Alder and Audra Knight released a podcast on recruitment marketing, Audra said "each job description should be a mini career site." Brightview does this by including a "Find Your Path" and "Life at Brightview" sections near the footer.

3. FM Global
Department is Reinforced — They reinforce the department (Engineering) at the top with a summary of that team.
Hero Image — Another element that is not included on an out-of-the-box, default iCims ATS job page.
Social Proof — They include an employer of choice award in the right-hand rail.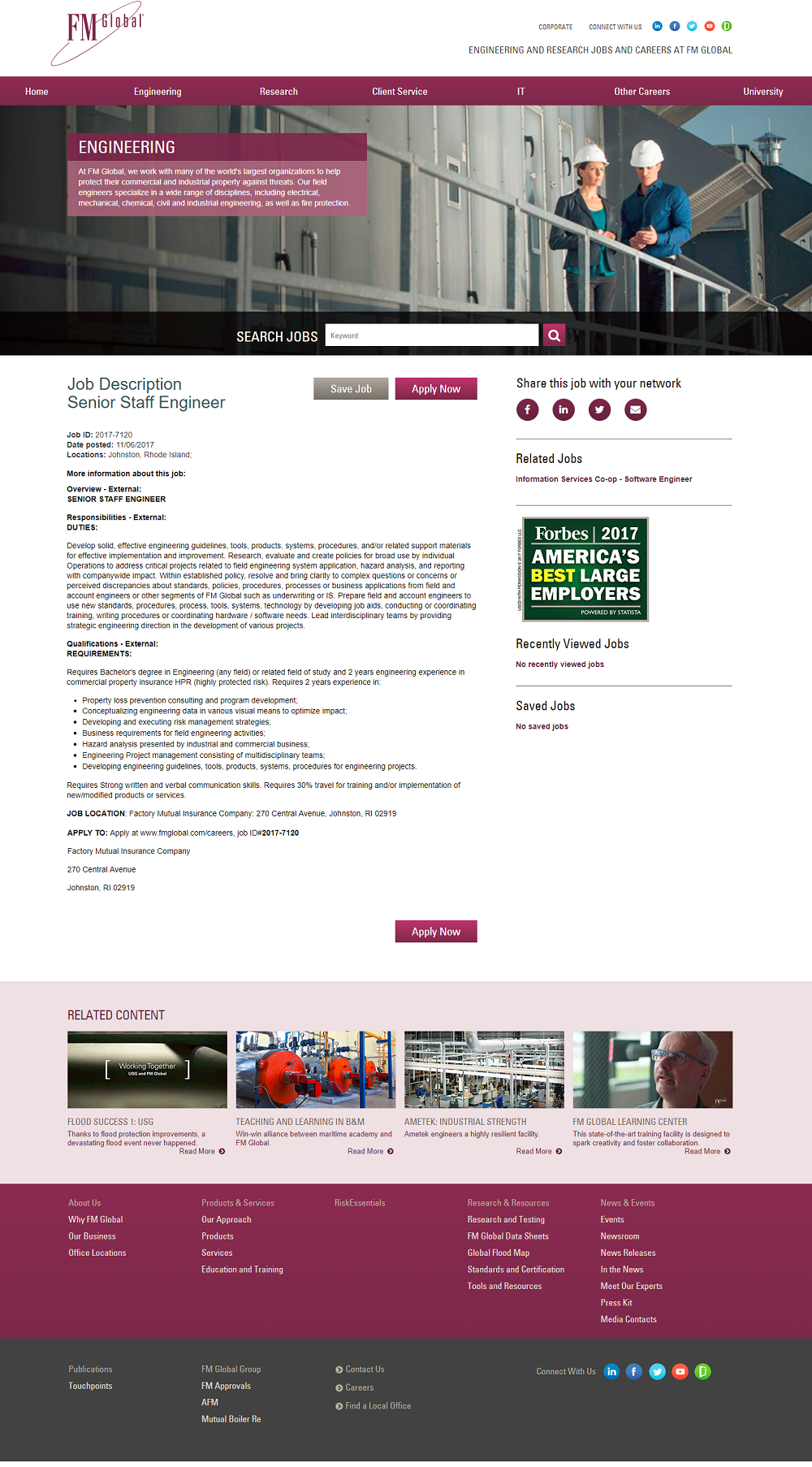 4. Visiting Nurse Service of New York
Apply Buttons — They use 2 Apply buttons (one at the top and one at the bottom).
Right-Hand Column — They include a bunch of career-related content in the right-hand rail including their benefits plan.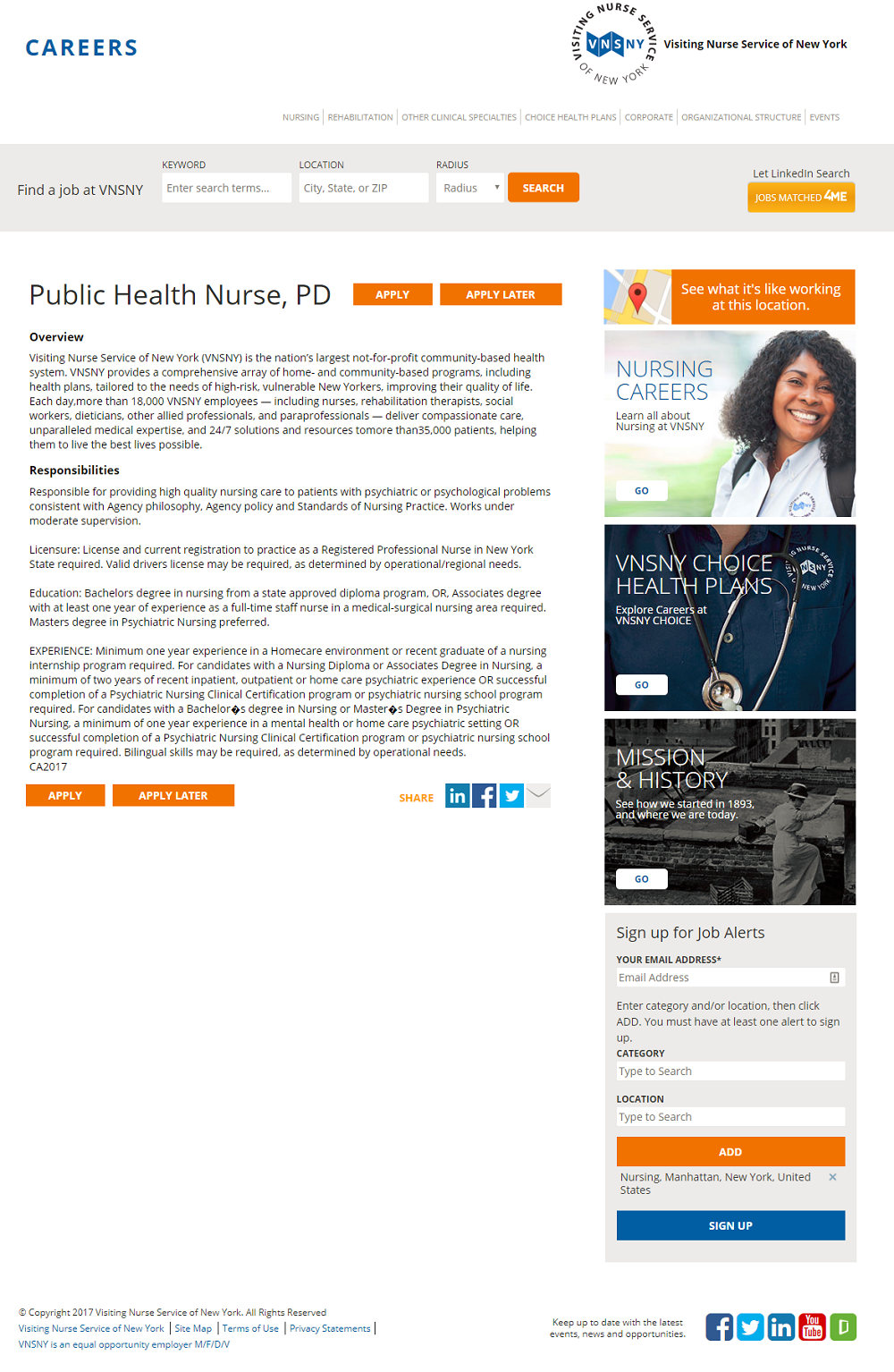 5. Wilson HCG
Video — Wilson includes a video about their culture on every JD.
Color — They reinforce the WilsonHCG blue in their headers and Apply Button.
Career/Jobs Related Navigation Bar — Different career site sections and content easily visible.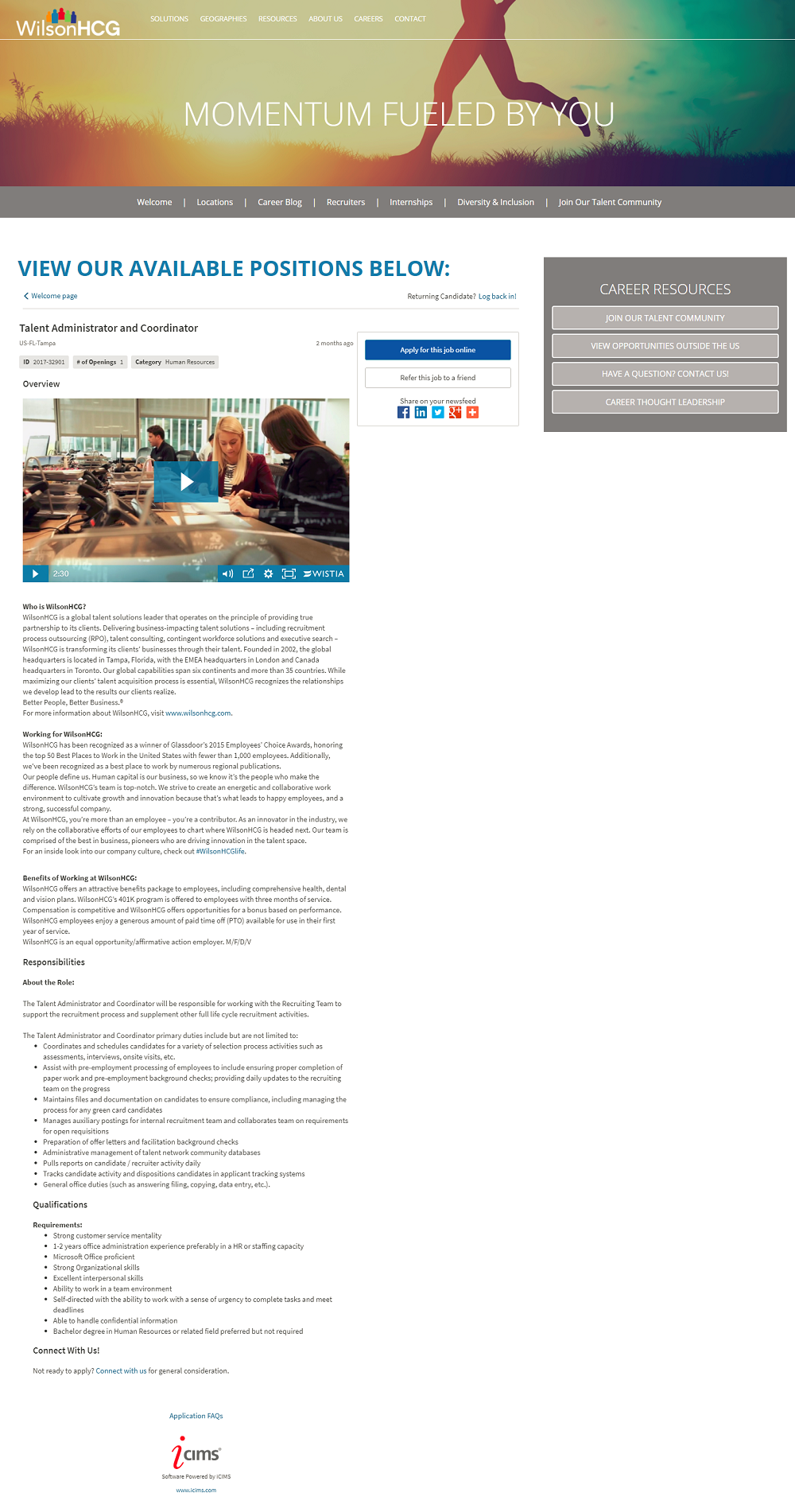 Options for Overlays to your iCIMS Job Pages
iCIMS customers need to do custom front-end software development (CSS-oriented) to get most of the "rich content" on your job pages.
If you don't have internal developers to customize iCIMS, another alternative is to use a job description marketing platform like Ongig. A third alternative is that you could hire a marketing/ad agency.
Ping me at rob@ongig.com or request a demo of Ongig if you want help transforming your iCIMS job pages.