On May 20th, the use of exclusionary language in a Facebook job ad for customer service positions started a social media stir. The posting from Indiana-based Good's Candy Shop caused such an uproar that the comments section on its Yelp page is deactivated.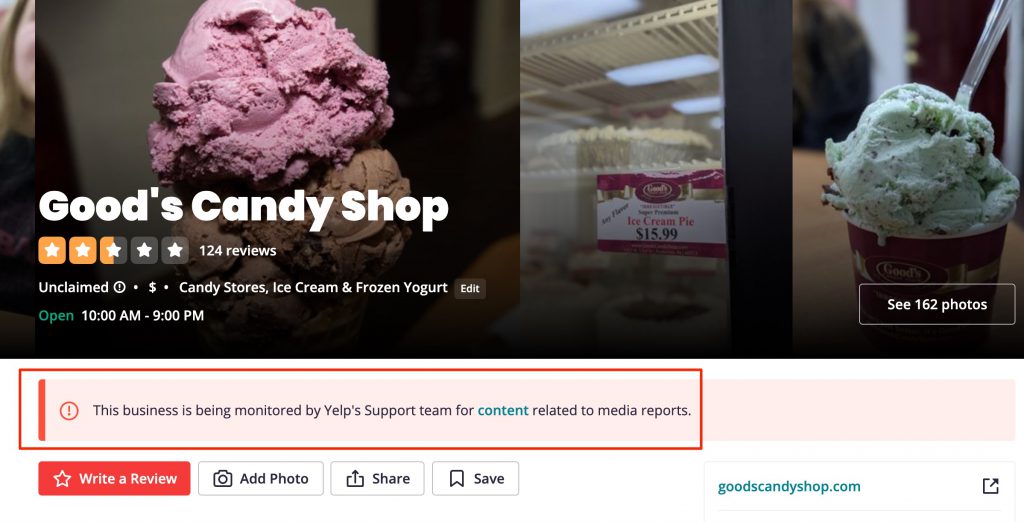 This shows the importance of removing sexist words (and other biased language) from your job postings.
The exclusionary language included "girls", "gals", & "mothers" alongside words like "toxicity", "gossip", "poison", "misguided", and "drama". The post also said things like:
"Usually taught by their mothers. This is the person who talks about others in an attempt to split people apart and feel better about themselves … It's such a common thing among girls."

and

"Boys seldom practice this. They just duke it out! ha!"

source: Today & Indy Star
Here are a few of the more than 47,000 comments the post got on Facebook before it was deleted:
"I have never seen misogyny on this level"

"He went full sexist"

"Very unprofessional"

"Why would anyone work for this woman hating troll?"

source: Indy Star & New York Post
Good's Candy Shop is now up for sale, but the owner, Randy Good, says it's not because of the "sexist language" used in the job posting. Good also posted this video in his defense on May 28th:
I ran the job posting through Ongig's Text Analyzer and at least 10 gender biased words were flagged as exclusionary. Unfortunately, our software didn't flag the negative way the words were used…but maybe it should?
Here's an image of the exclusionary language flagged (in purple) in Text Analyzer: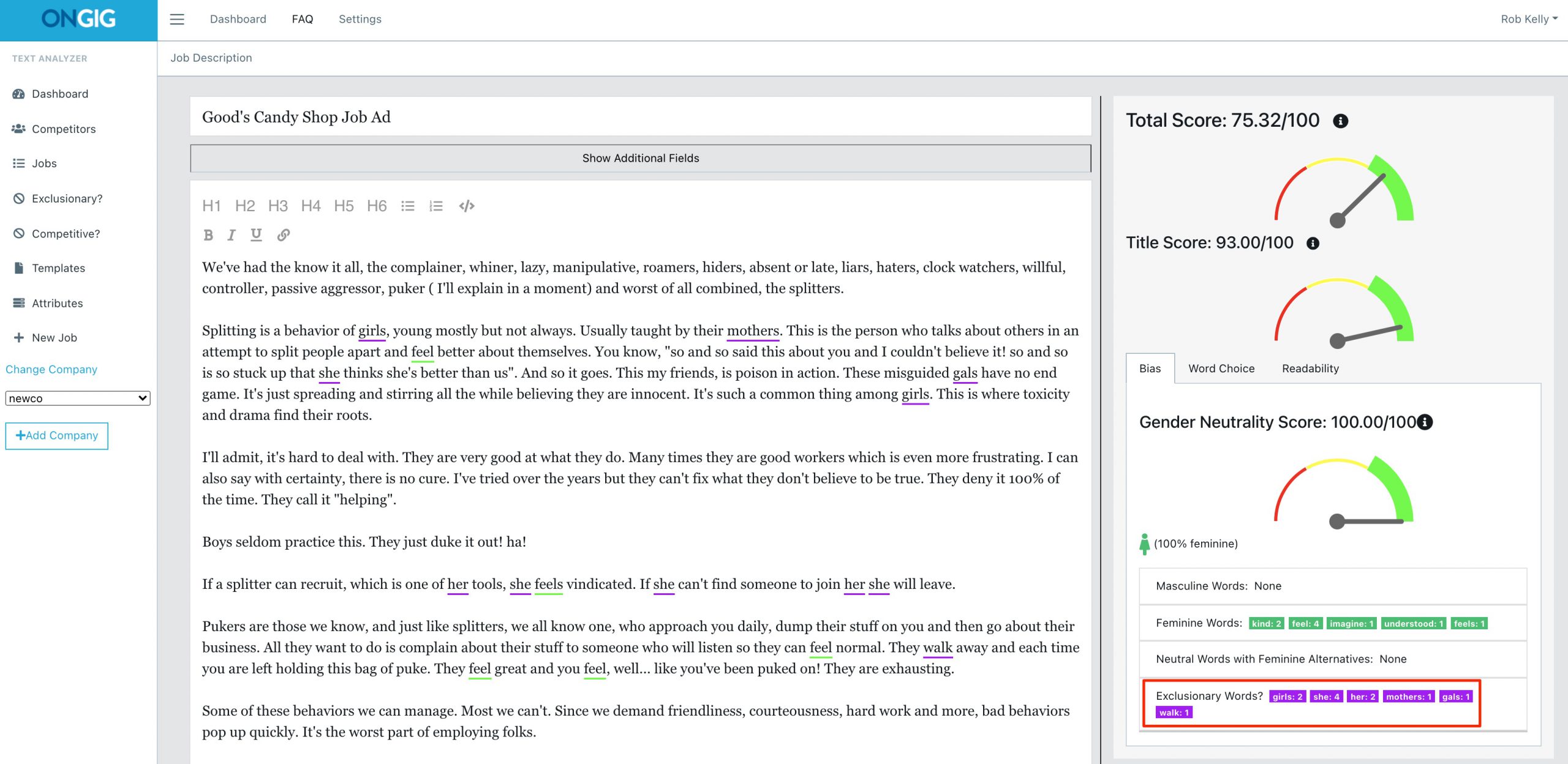 Why I Wrote This
Ongig is passionate about eliminating bias of all types (gender, race, age, disability & more). Ongig's Text Analyzer helps remove examples of sexist words and other exclusionary language in your JDs to help protect your brand. Click our demo request button if you'd like to learn more.
Shout-Outs: