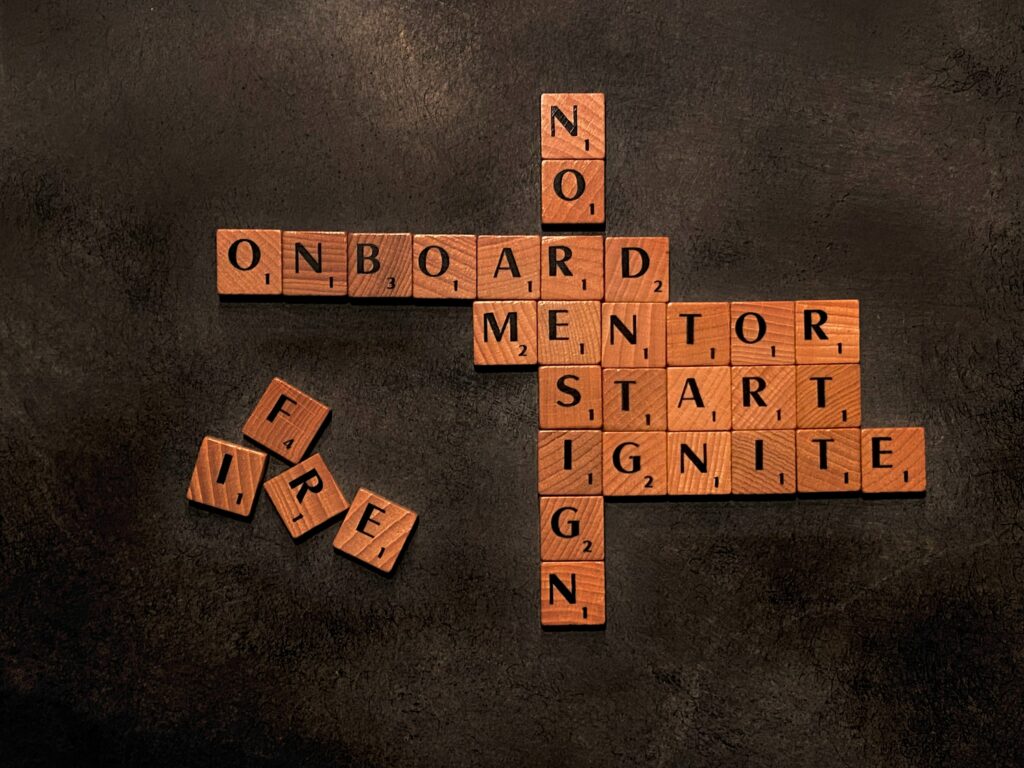 Photo by Gilles Roux on Unsplash
Technology has allowed remote work to become one of the most popular business models in modern industry. Like it or not, remote work is here to stay, and it brings many benefits to businesses.
There are challenges associated with remote workers, however. Once recruited, remote workers need to be properly onboarded and trained, so that they can become productive team members.
Here's what you should know about using the right tech to onboard new remote hires efficiently and effectively.
Eliminate Bias from Onboarding
Unconscious biases can be found throughout the recruitment, onboarding, and day-to-day processes in an organization. Using a tool like Ongig's Text Analyzer can eliminate bias from your job descriptions, automatically flagging bias and stereotypes that might be exclusionary or offensive.
The software can also be used for your onboarding documents and training programs. Remember, your remote hires will be onboarded primarily via guides and extensive documentation, so you ensuring it is all bias-free is of paramount importance.
Another great way to improve your onboarding over time, and to make every subsequent training program better, is to launch internal surveys and collect some valuable feedback. From regular feedback to specialized onboarding surveys, all of the data you collect will inform your future onboarding programs.
It's also important to introduce onboarding surveys throughout the process to find out whether or not your new remote hires are getting the support they need to become top performers. Provide a survey for your new employees after two weeks to get detailed feedback, and then again after two to three months to see exactly how they've been doing in this new remote work environment.
Your first survey should be about the things they're learning and the support they're getting, while your second survey should also include questions about colleagues, culture, and happiness.
Store Sensitive Documents on a Secure Cloud
Cloud storage has been around for a while now, and it has quickly become a go-to solution for companies who want to minimize financial waste while maximizing their data security.
These resources require a lot of storage space and contain sensitive company data.
Traditional on-site storage and free file-sharing solutions simply isn't a good solution. Instead, private cloud storage is the best practice that maximizes data security while giving your remote workers safe access to all your resources, no matter where they are.
It may be especially important to protect against poor security management if new hires are learning trade secrets and proprietary information. Make data security a priority, and only talk to cloud storage providers that invest in the latest cloud security solutions.
Use External Surveys to Optimize Onboarding
As well as internal surveys, external surveys can optimize your employer brand as a whole and dramatically improve training and onboarding processes. Surveys help companies to understand what job seekers are looking for and the kind of experiences they're expecting to get from top employers. When you use a survey maker to fine-tune your questions and make them relevant to your industry, you can get granular with the information you gather from your audience.
Make sure to target industry professionals and job seekers in your niche, as well as experiences and success stories from other business leaders. These external sources provide a different perspective and unique insights that internal surveys may not provide.
Synchronous and Asynchronous Training
One of the best ways to empower new hires and get them to adopt and internalize the training material is to allow them to consume that knowledge on their own time. This is called asynchronous onboarding, and it's a big benefit of remote work. Asynchronous onboarding allows people working in different time zones to consume training resources when they're most productive.
However, the best way to master remote training and onboard new hires effectively is by combining synchronous and asynchronous onboarding. This means that new hires should have access to your training resources and knowledge base, but that they should also attend live training, either in groups or one-on-one meetings.
The key is to use your live meetings to address any questions and concerns they may have, and to fill in any knowledge gaps with direct training. This way, you'll have an efficient and effective structure that will maximize information retention and productivity.
Use Knowledge Base Software
Building a centralized knowledge base is one of the best ways to provide asynchronous onboarding and supports your employees over the long term. Using knowledge base software to deliver resources to your employees seamlessly makes onboarding efficient and straightforward.
A knowledge base is a carefully put-together database where new hires can find all the information they need about their work, company processes, and even other departments. Sharing this kind of information and making it accessible at an organizational level is a great way to eliminate knowledge barriers and give people insight into how different teams operate.
When new hires understand how other teams work and what they need, they will have a much easier time with cross-department collaboration. By including generative AI in your knowledge base, you'll give your new hires a way to get answers to their questions even faster.
Monitor Attendance in Remote Offices
Remote work doesn't necessarily mean that people are working from home. Businesses often have remote offices and coworking spaces for their remote employees, helping them to build a centralized team, remotely.
A centralized remote team is like an external office or an extension of your company, which will need a dedicated workspace and on-site onboarding.
First, you need to track attendance; a time clock kiosk is a simple and effective solution to keep track of your employees without using outdated punch cards.
On-site security is another important factor, both from a training and a workflow perspective. Your remote workers will be bringing their tech into the remote office for training and for work, so you need to make sure that the office is secure, while carefully managing access to the space and any on-site databases.
Dedicated security tech, such as access control software and two-factor authentication, assist with this requirement. A great way to elevate security is with mobile credentials that the employee can use to gain access to the remote office without a physical key.
A password-protected phone prevents unwanted entry into the space. Focusing on these security measures is especially important with new hires that can bring additional risk to sensitive company data.
Bring a Unified Platform to Remote Hires
Lastly, whether your new hires are working in a remote office together or if everyone's working from different parts of the world, you need to provide a centralized work environment for all.
Regardless of where they are, they should have access to all the tools and data used by all departments, in order to ensure seamless collaboration. This helps to inspire individuals and teams to start collaborating and contributing to projects and tasks in real time.
To achieve this, employees will require access to the same platforms. Using the right remote work solutions is important to connect everyone to your entire company tech stack.
This includes providing them with a virtual desktop that will connect their computers to your apps and tools, giving them the same real-time work environment as office based workers. Making learning on the job, training, and onboarding more seamless for everyone.
Why I Wrote This:
Remote work has become ubiquitous in the modern business world, but training and onboarding remote hires can be challenging. With the right tools in place, like Ongig's Text Analyzer, you can simplify and streamline your onboarding processes, and automate many aspects of remote work management. Book a demo here.
Shout Outs: