If you need to write better job descriptions, there are a few great free tools to use.
If a free tool isn't getting you what you need for writing job descriptions, check out Ongig's Text Analyzer. For more tips on writing job descriptions, check out How to Write a Job Description — Best Practices & Examples.
Just copy and paste your job description text into Hemingway and you can see things like:
The grade level of your writing (this IBM job description is at the 14th-grade level which is "poor" and Hemingway recommends you aim for 9th grade)
Use of adverbs, active versus passive voice and length of sentences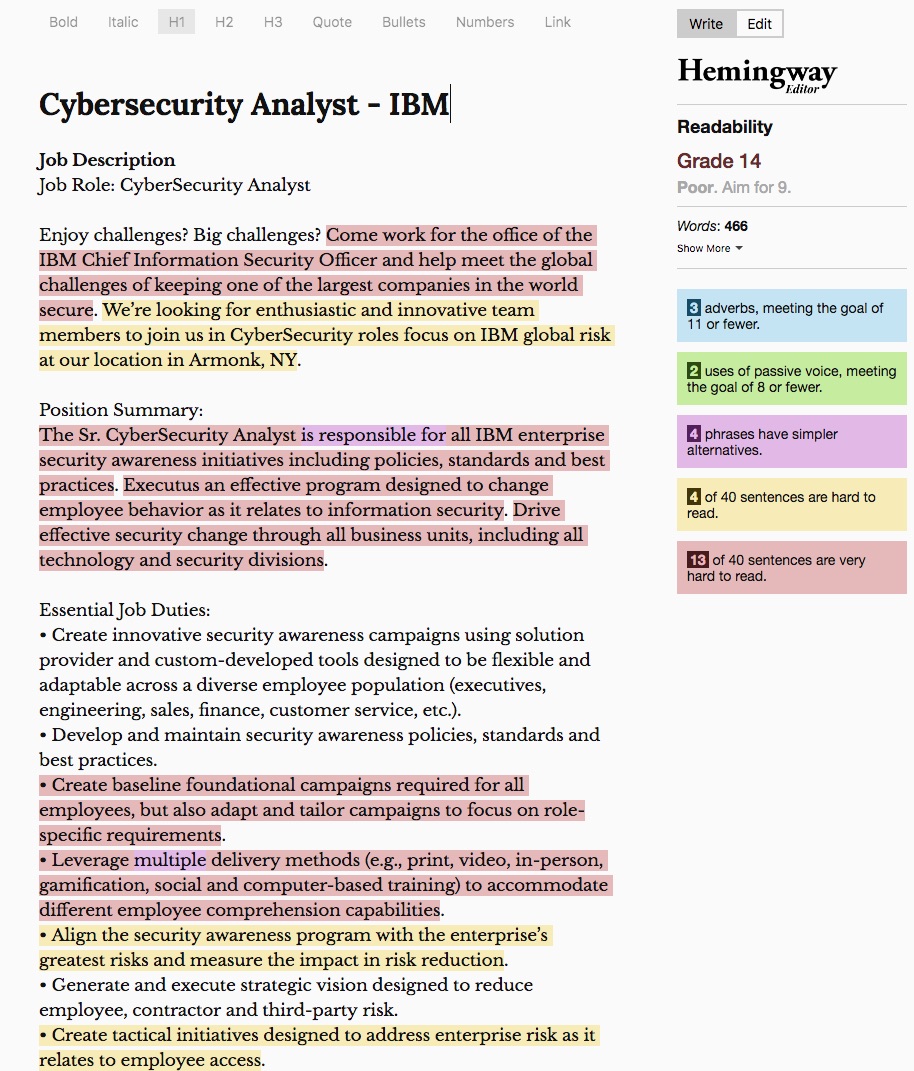 2. Microsoft Word's Readability Statistics
If you're a Microsoft app user, MS Word has a simple tool. Just go to Tools/Options/Spelling Grammar and make sure "Readability Statistics" is checked off.
It lets you see some basic stats like # of words, words per sentence and grade level.
Nike's JD that I tested did well in terms of 0 passive sentences but could use some help lowering the grade level of readability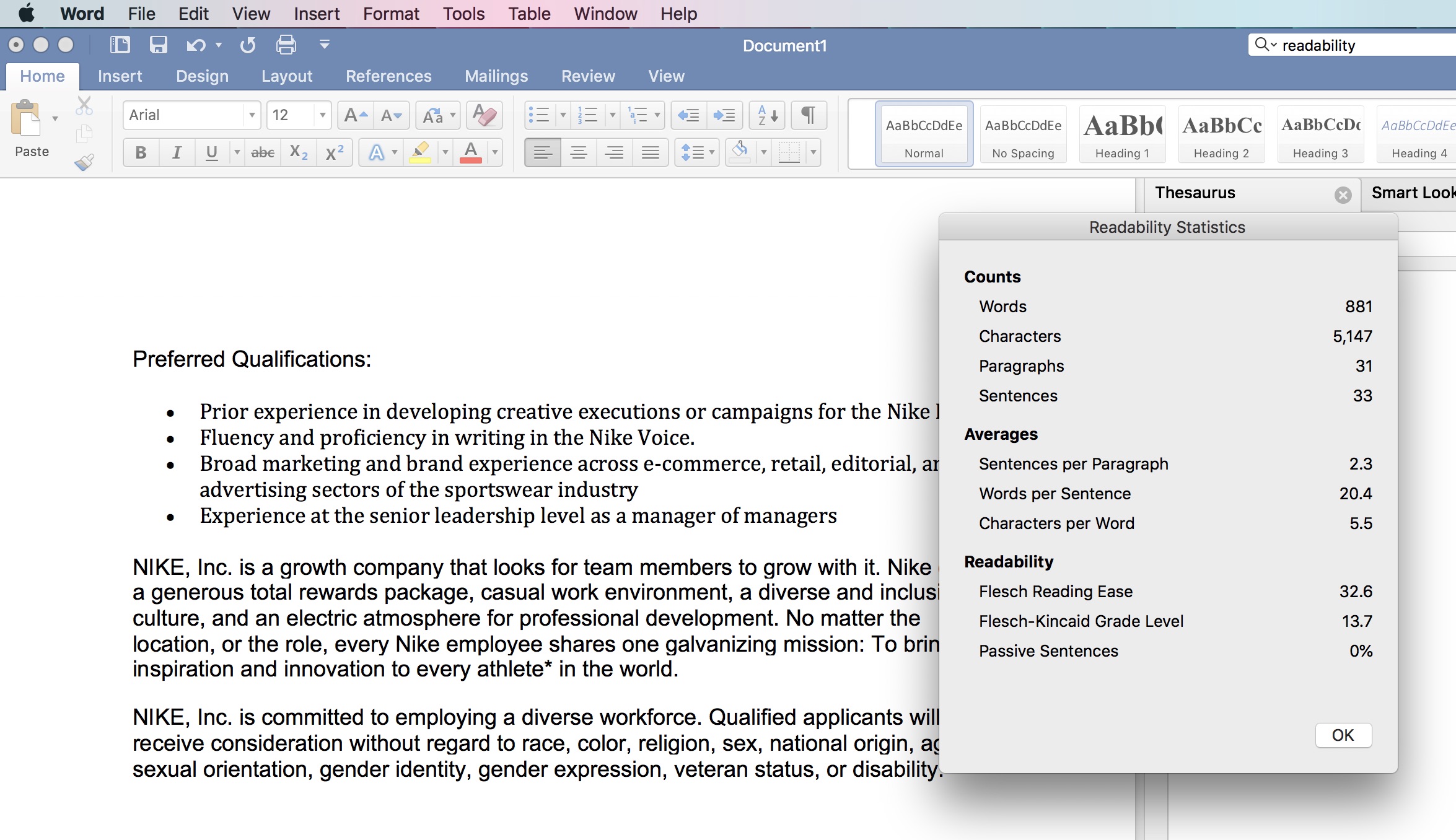 This writing tool digs deeper into readability algorithms (or "algos" as some of us nerds call it).
For example, it shows this Apple Care work from home job description as hard to read. It even lists out 3-syllable "hard words" as in harder-than-average to read.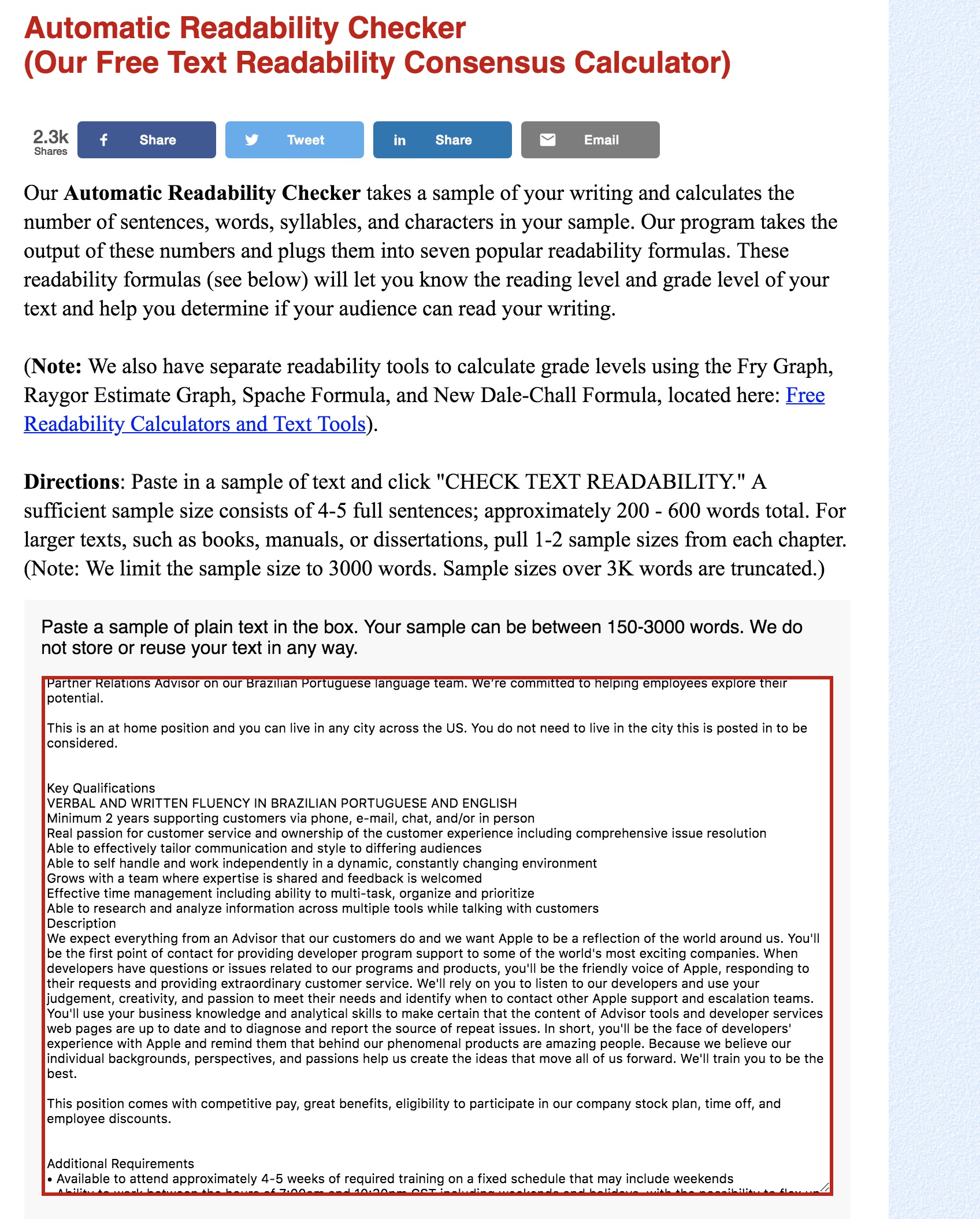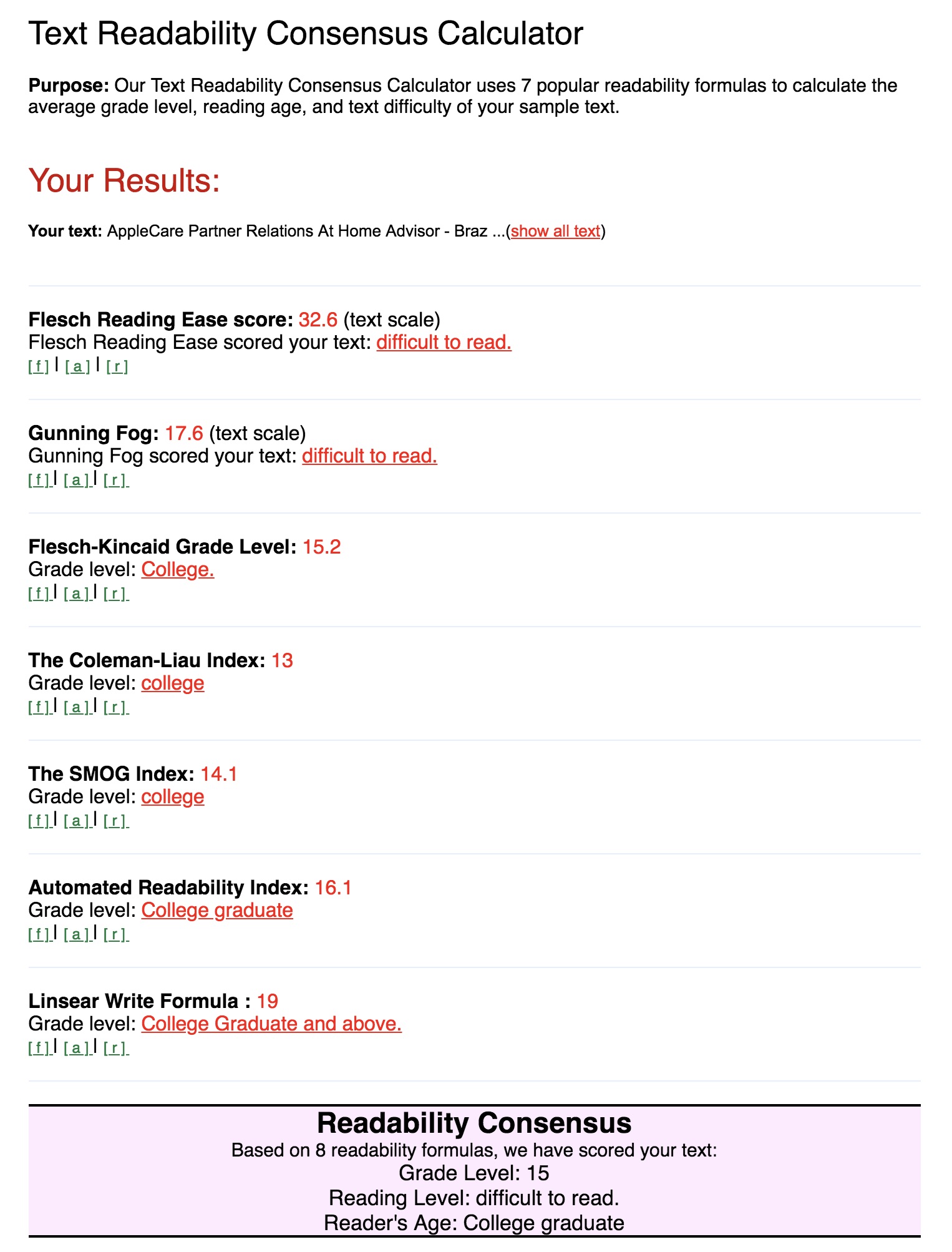 How joyful or angry are your job descriptions. This writing tool let's you paste your job description into it and see various scores such as:
Sentiment
Emotion
Keyword Density
and more
This Facebook job ad's primary emotion is Joy followed by Anger as distant second.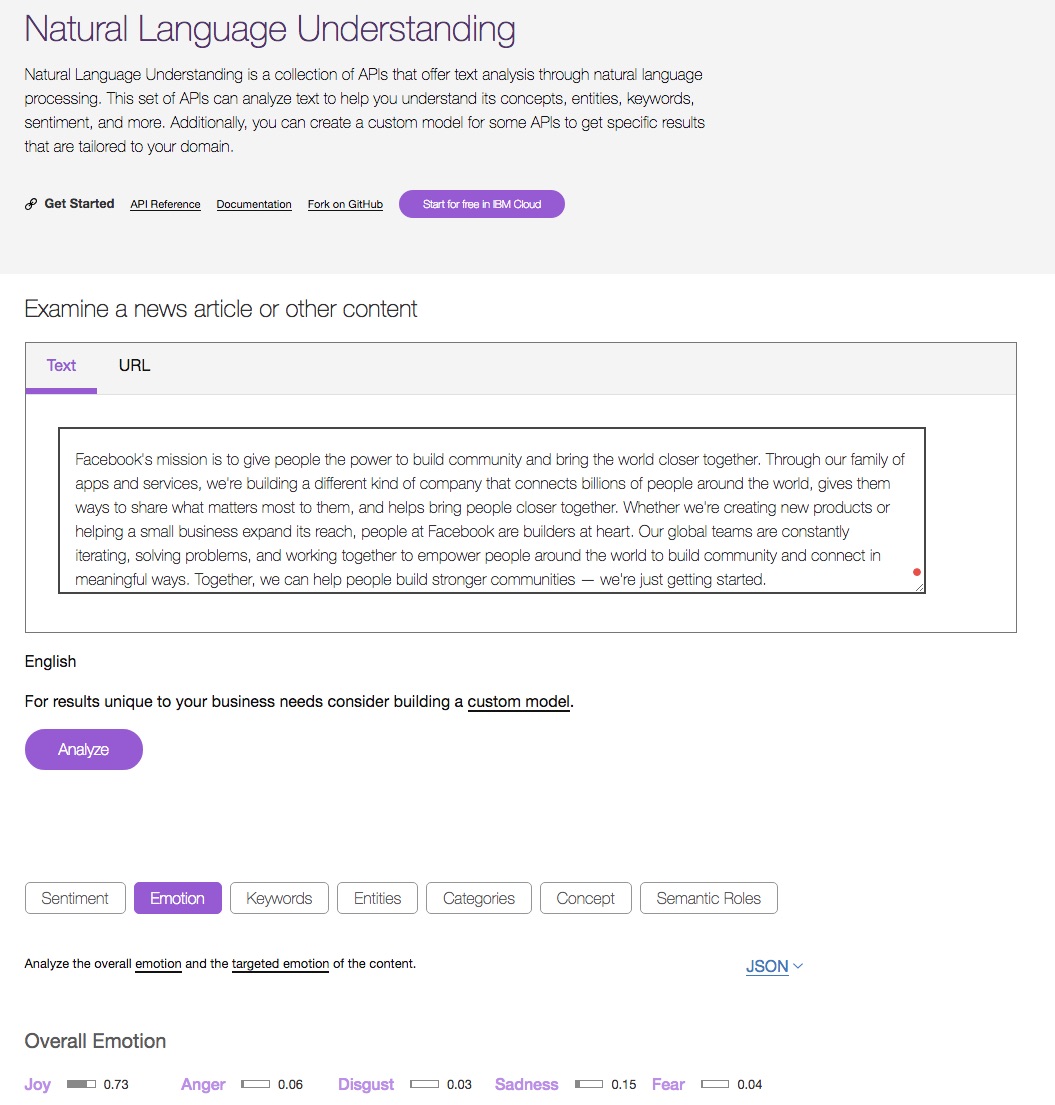 Paste your job description into this tool to help you write gender-neutral JDs.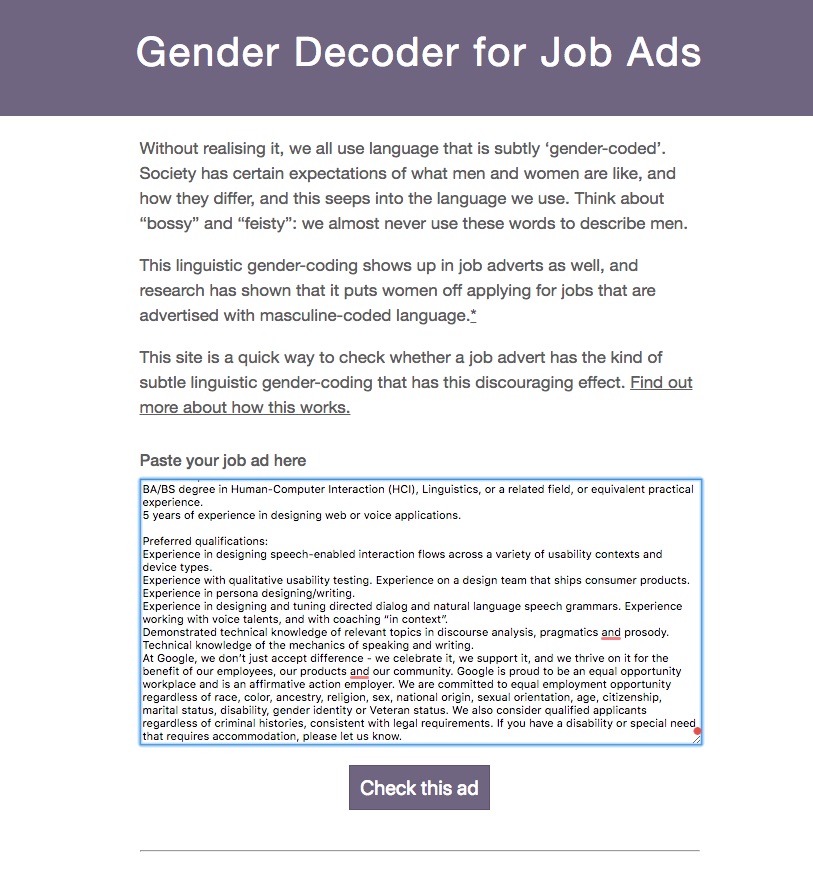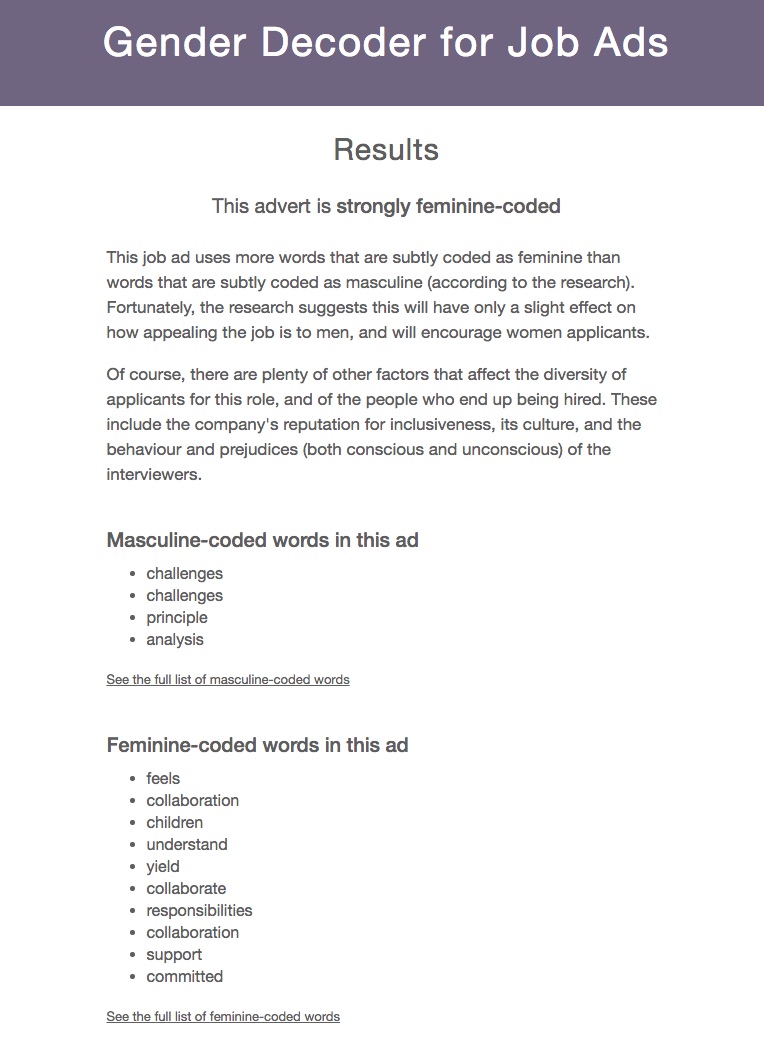 Bonus: Another website that analyzes your writing — for plagiarism
This writing analyzer offers plagiarism checks with no character limit. When part of your text matches something written online or in a database, you'll get a plagiarism alert with the source. It's not gated, so you can use it as a text analyzer app without signing up for an email list or downloading anything.
You can easily copy and paste your text into the writing analyzer, shown below: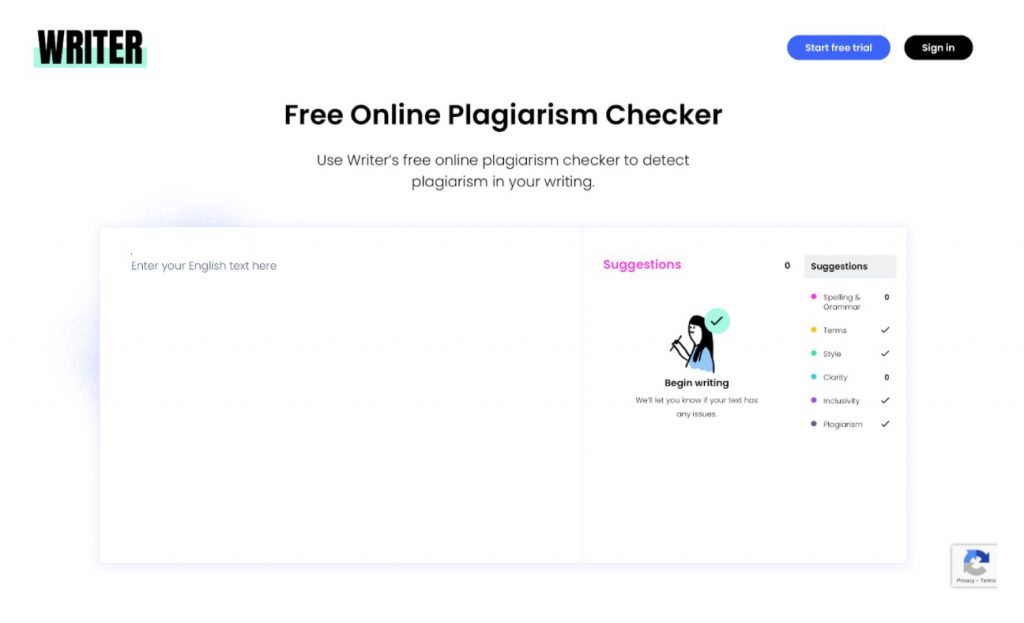 If you want a paid job description writing tool.
These free tools are great for helping you write one job description at a time. And they are free!
If you want all of your job descriptions to be the best-written in the world, you might consider Ongig's Text Analyzer. It analyzes the bias, readability and overall appeal of your jobs to top-tier talent. We even have a pro copywriting team to then rewrite them for you.
Ping me for our latest demo if you think we can help!