Tens of thousands of recruiting/HR pros per month do a Google search on one of these terms related to "How to Write a Job Description ?"
| | |
| --- | --- |
|  Google Search Term | # of Monthly Searches |
|  job description template | 7,920 |
|  how to write a job description | 1,920 |
|  job descriptions samples | 1,056 |
|  how to write job description | 849 |
|  writing job descriptions | 246 |
Source: Top 5 "How To Job Description"-related Google searches last month from SEOBook.
Writing job descriptions is clearly on TA pros' minds! For tips on writing job descriptions, check out How to Write a Job Description — Best Practices & Examples.
I decided to reach out to Dean Da Costa for his take. Dean has been creating job descriptions for 30 years spanning organizations from the U.S. Army to Microsoft to Lockheed Martin. This Seattle sourcer was kind enough to share some thoughts on how to write a job description.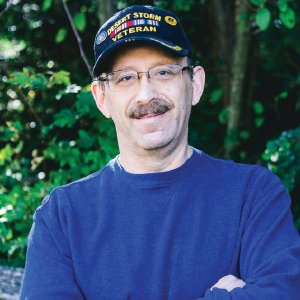 How long have you been writing job descriptions?
25+ years.
Who should be involved when you write a job description for a large enterprise? 
The recruiter, hiring manager and someone from Marketing, HR and Legal.
Do you have a standard job description template you use in terms of sections and their order? If yes, what are they?
Note: Dean referred us to an article he wrote called How to Write a Job Description— here are a few of the highlights of that article:
Title –Your first challenge is to get a top candidate to click on your job posting from a large, mind numbing, and repetitive list of startling similar jobs. Research shows that job seekers click on jobs based on the name and reputation of the posting company (employer brand) and the job title. You can't do much about your company name…but you sure can spice up your job title. Add action to your title that speaks directly to the opportunity the job offers.
Successes — Define your position in terms of successes that candidates will need to demonstrate.
Convey Excitement — The best job postings are those that are fun to read.
Include Buzzwords — Just like recruiters use buzzwords in their search strings to source, you need to write those types of buzzwords in your job description to capture those same buzzwords the candidates search for.
Spell out must-have requirements.
Discourage Some Applicants — Define the daily requirements so that those who don't wish to do those things will not apply. (note: Rob Kelly calls this concept "Alienate the Non-Prospect").
Require homework — Consider asking for a cover letter with each application. This simple request will often weed out people that are taking a flyer on a job they really don't know much about.   Have your candidate solve a tough problem, submit a piece of code.  Watch out, while this could be fun, it may also deter candidates who you may have been interested in.
Make the Application Short — It's proven that if the application process is

more than 15 minutes, you lose 80% of the candidates.
What are the most common mistakes you see others make when writing job descriptions?
They are boring — there is not enough about what the company is about and what they can do for the candidate. They are too generic.
Some say that writing job descriptions is both science and art. Which part can be art?
The art part is where you can be creative. For example, take DIAL, it stands for "Day in a Life". Basically what DIAL is, is a way in which you utilize word, pictures and video to explain what a "day in a Life" of a given person performing a given job at a company.
Think of a "day in the Life" as a written, almost diary like statement of what a typical day in the life of a professional at your company is like. For example you would write what a day in a life of a PM (program manager) is at a given company.
You would perhaps show a pictures of a meeting they might attend, a snap shot of their calendar of a given day, appointment that might show not only work but work-life balance. You might even record a message from this PM about what his job is about.
In the end you make it clear you are looking for others like this PM. Now obviously you will want to choose a PM who is well-connected, lots of LinkedIn connections, twitter followers, someone who blogs to maximize influence and exposure.
Once all the above is done, you can now post on LinkedIn and your website. You can use the pictures for Pinterest, and the video for Vimeo and more. It is a complete social staffing strategy, that brands the company, brands the job in the socialsphere.
Note: The answer above includes an excerpt from a separate document Dean provided us on the subject of DIAL
We had a director of talent acquisition ask the other day: "How do I write a job description to attract millennials?" Any tips for her?
Think like millennials — one of the biggest issues with job descriptions is the people who write them do not think like a candidate.
Note on this interview: Some of Dean's answers are not verbatim — they were edited for length, style and context. 
[starbox]