If your job ad doesn't stand out, neither will you. Here are 5 ideas you might not have thought of.
Enjoy.
1. Employer Branding Tab
A lot of employers talk about their employer brand. Dutch clothing manufacturer Hunkemöller has actually written it into their job descriptions.
Candidates click the middle tab (see below) and get a description of Hunkemöller's employer brand.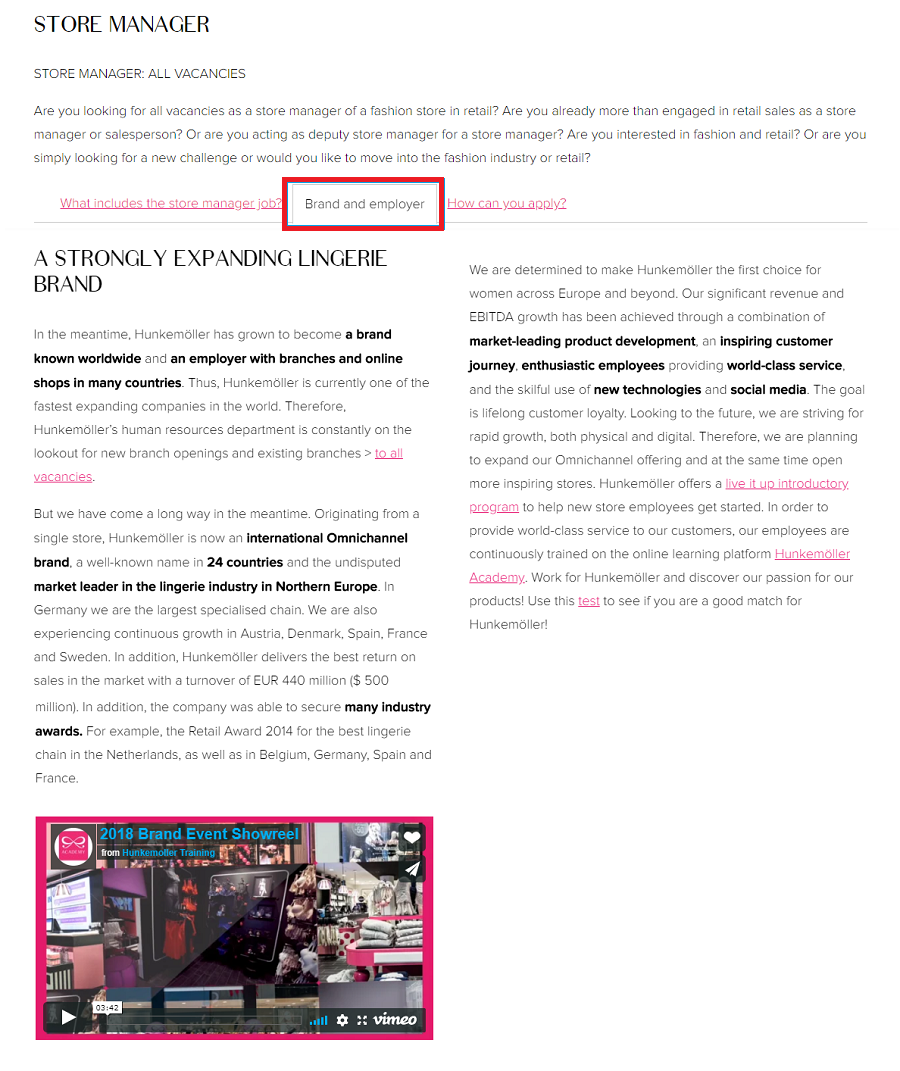 2. Commute Widget
Wendy's makes it easy for candidates to tell how long their commute will be right on their job ad. Commute time is something that candidates of all pay ranges have told us they value.
You might think that this only makes sense for chains like Wendy's. Nope. Any quality candidate wants commute info.
Don't make them click away to Google Maps to do this when you can put it right on your job ad!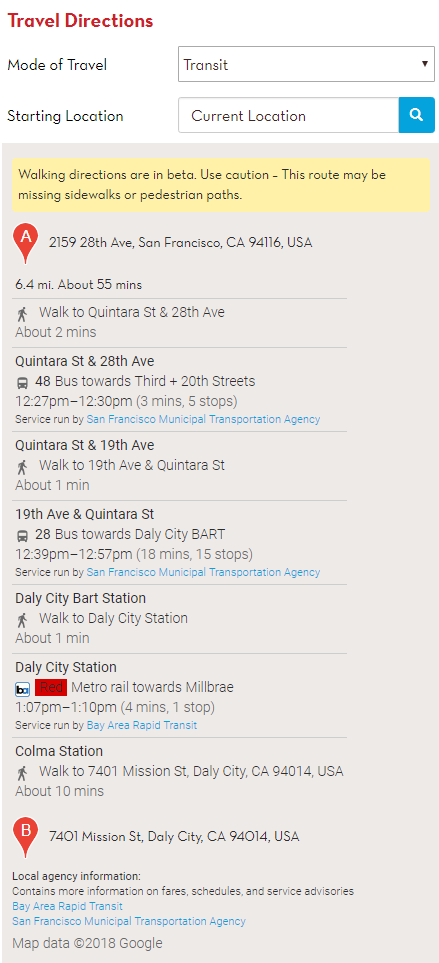 3. Values & Behaviors
Paypal includes 4 "Behaviors" (similar to values) that they want candidates to have.
This serves 2 useful purposes:
It attracts the right candidates who possess those values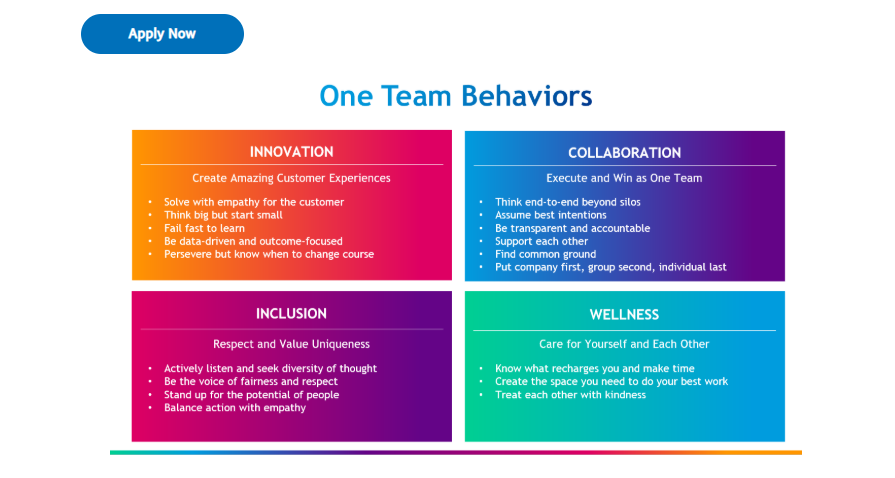 4. Testimonials (on your job ad!)
You might already have testimonials on your careers page. But many candidates come through your back door and never see them.
Zapproved puts 4 of them on every job ad. Notice how they include the full name and title of each of the 4 employees.
That certainly beats just saying "[Testimonial] by Dick S.".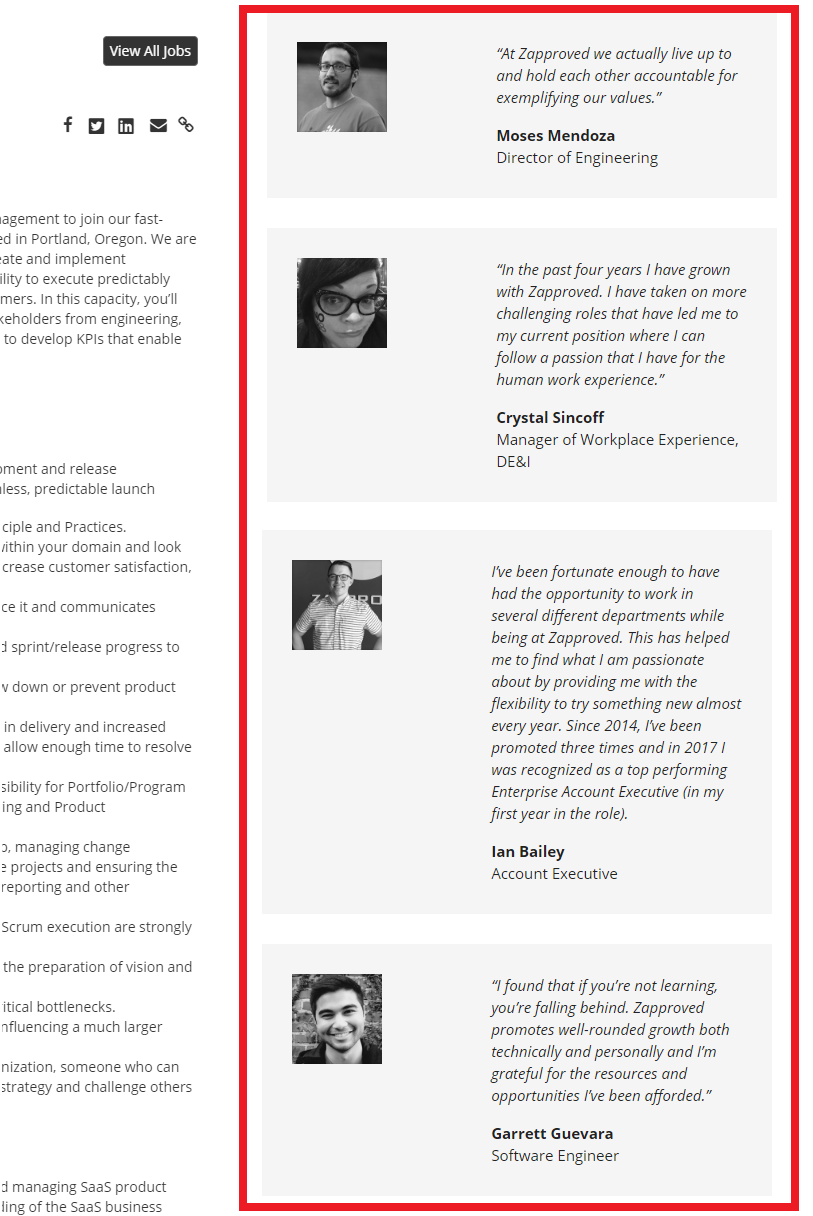 5. Initiatives (Major Projects)
Do you have a few major initiatives or partnerships or annual events at your company?
If yes, consider what Sanofi did which is build it into the right-hand rail of every job advert.
Examples of initiatives are :
Volunteer efforts
An annual event
A major partnership
These are likely things that someone (in Marketing or TA) wrote about. So the initiative tiles can link off to an in-depth article.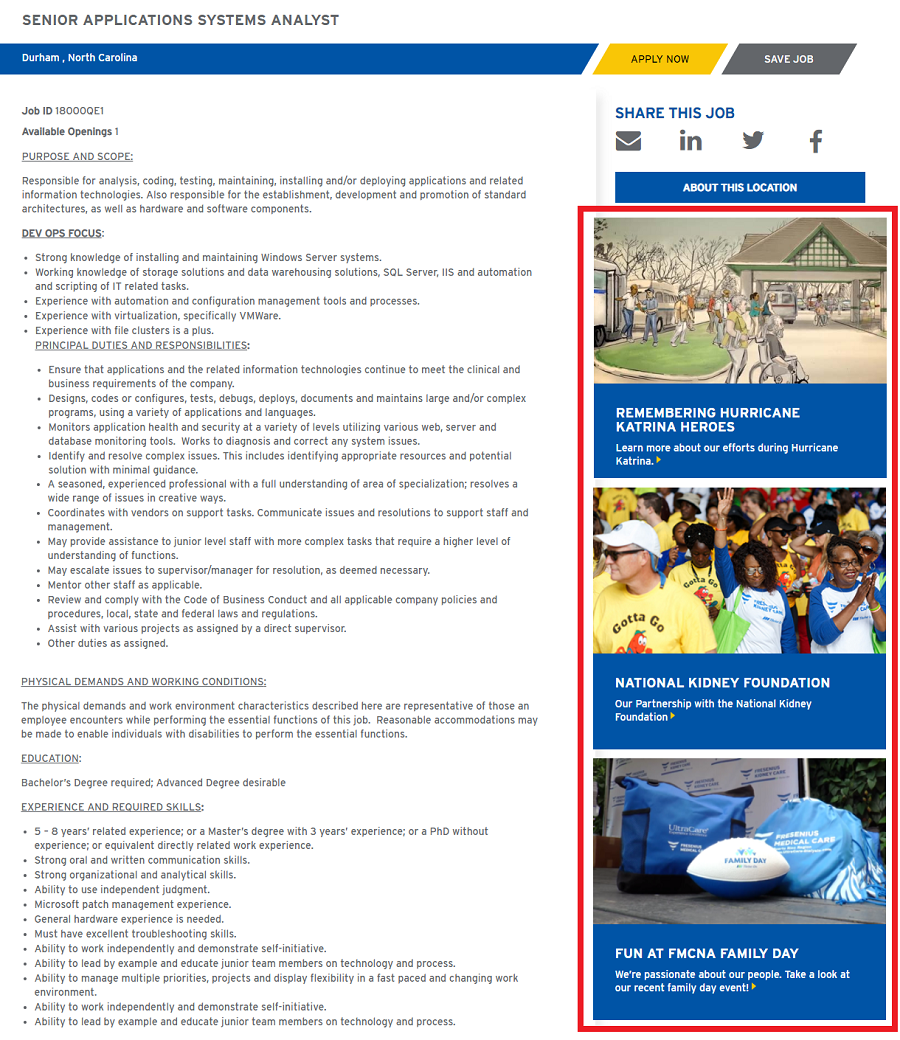 Why I wrote this?
Ongig's mission is to get you the best talent through the best job ads. Our job ad content system lets you instantly add a Commute Time widget to every job ad.