The senior living leader Brookdale had redone its company career site and its chock full of inspiration and best practices.
The career home page starts strong with an effective image and sub-headline.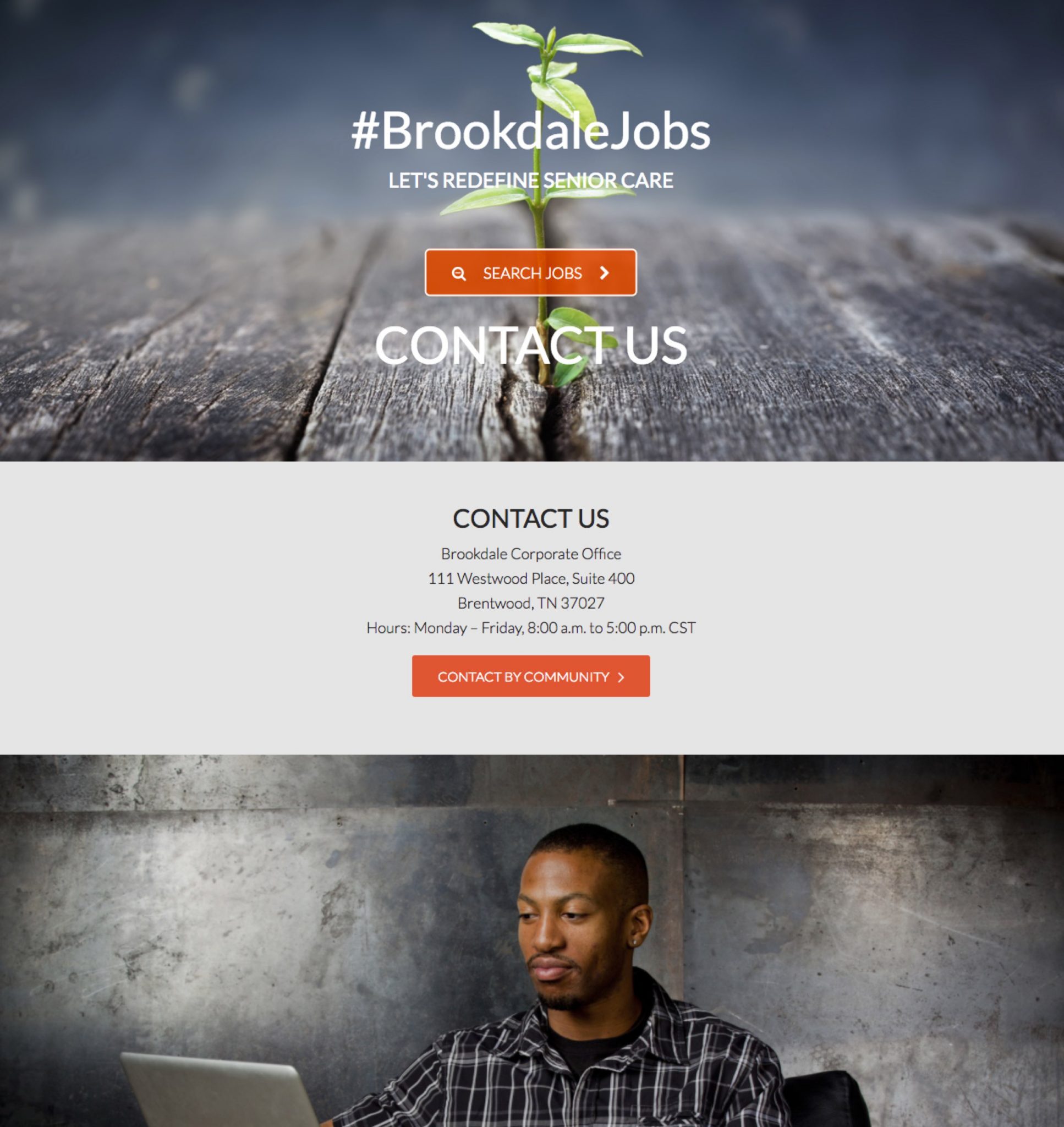 Next up: They use a favorite approach of the best career sites: they show the recruiters and provide their email addresses. Remind me: why don't all of recruiting teams do this?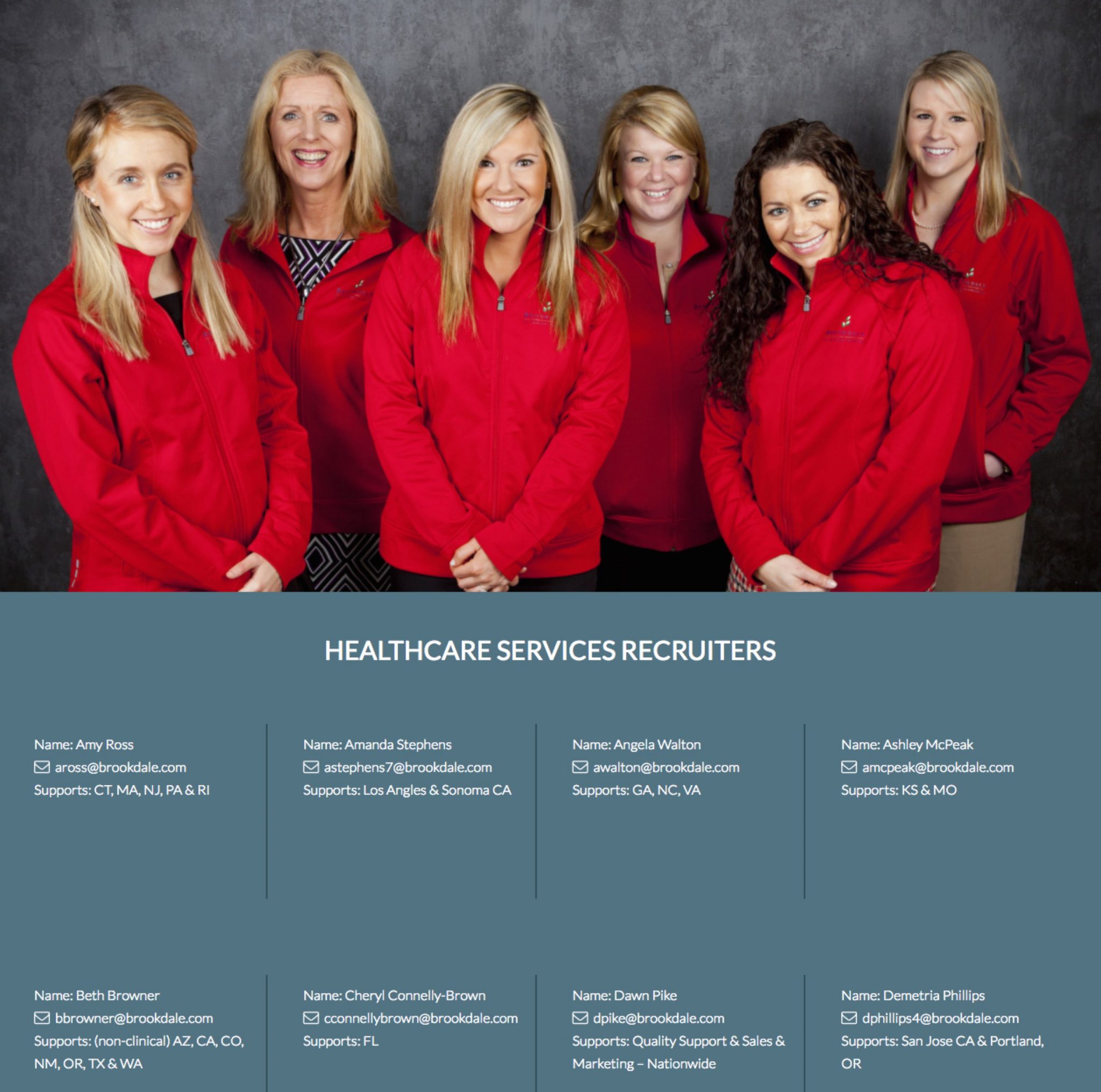 Check out what happens when you search a job (below). They have a thumbnail pic next to each job. That's the best job search results I've seen.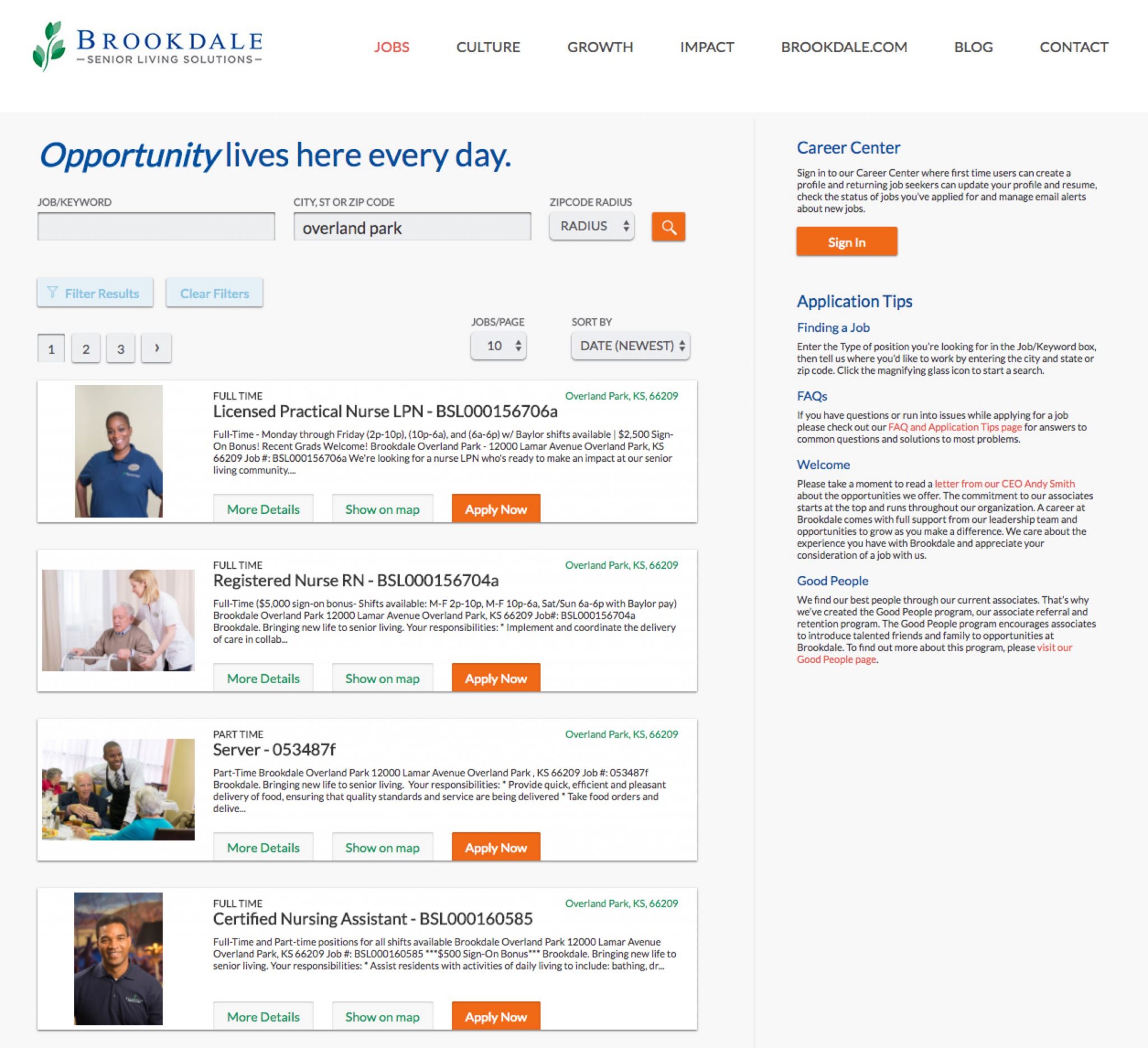 And that leads to our favorite topic: the job description.
Brookdale's job description is chock full of goodies, including a picture of someone holding the position being advertised, as well as a video of team members.
(Note: For more data and insight on video job descriptions visit Ongig's Video Job Description Guide.)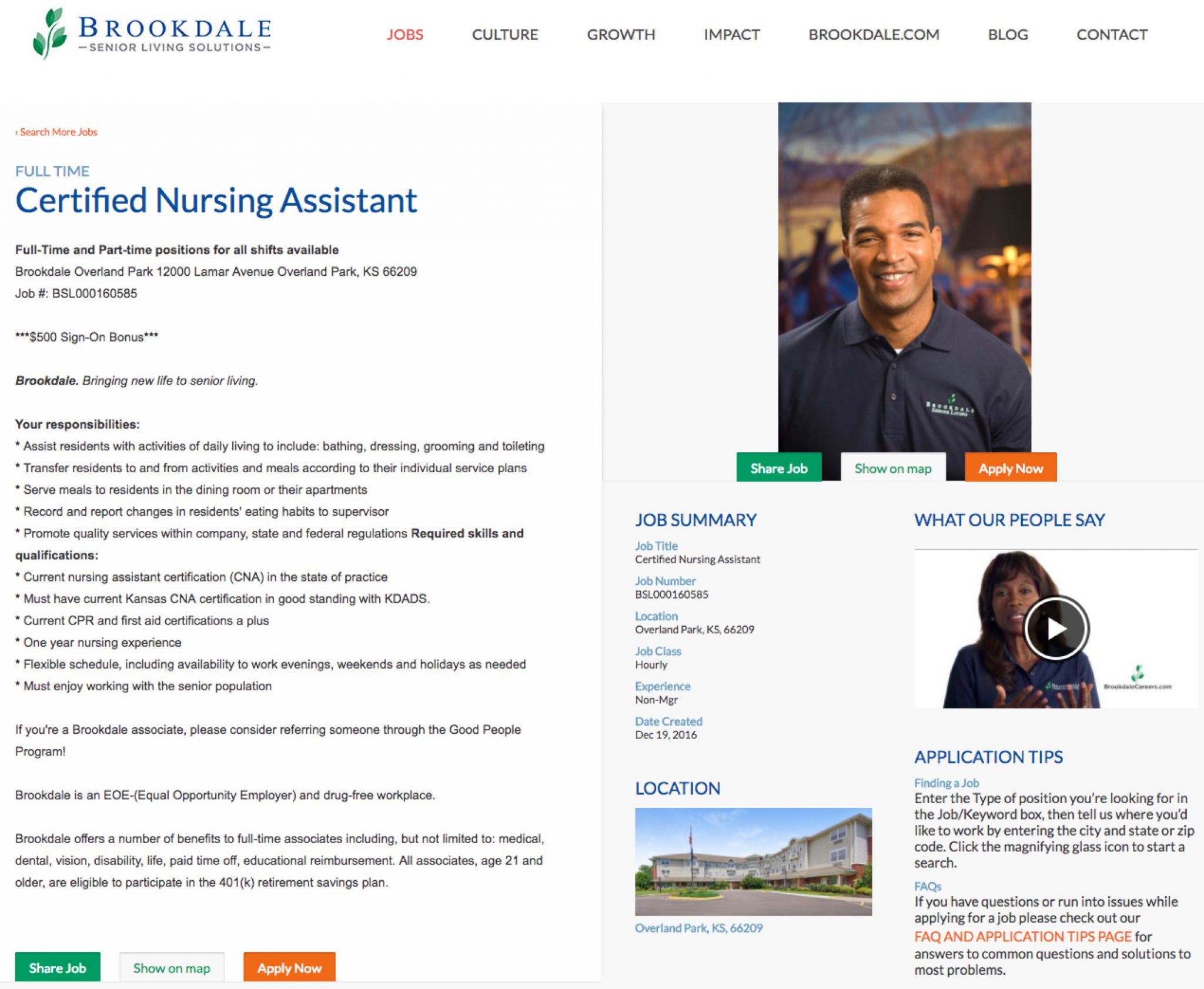 …and they use this nice map that shows each job's location along with nearby places of interest (markets, restaurants, etc.).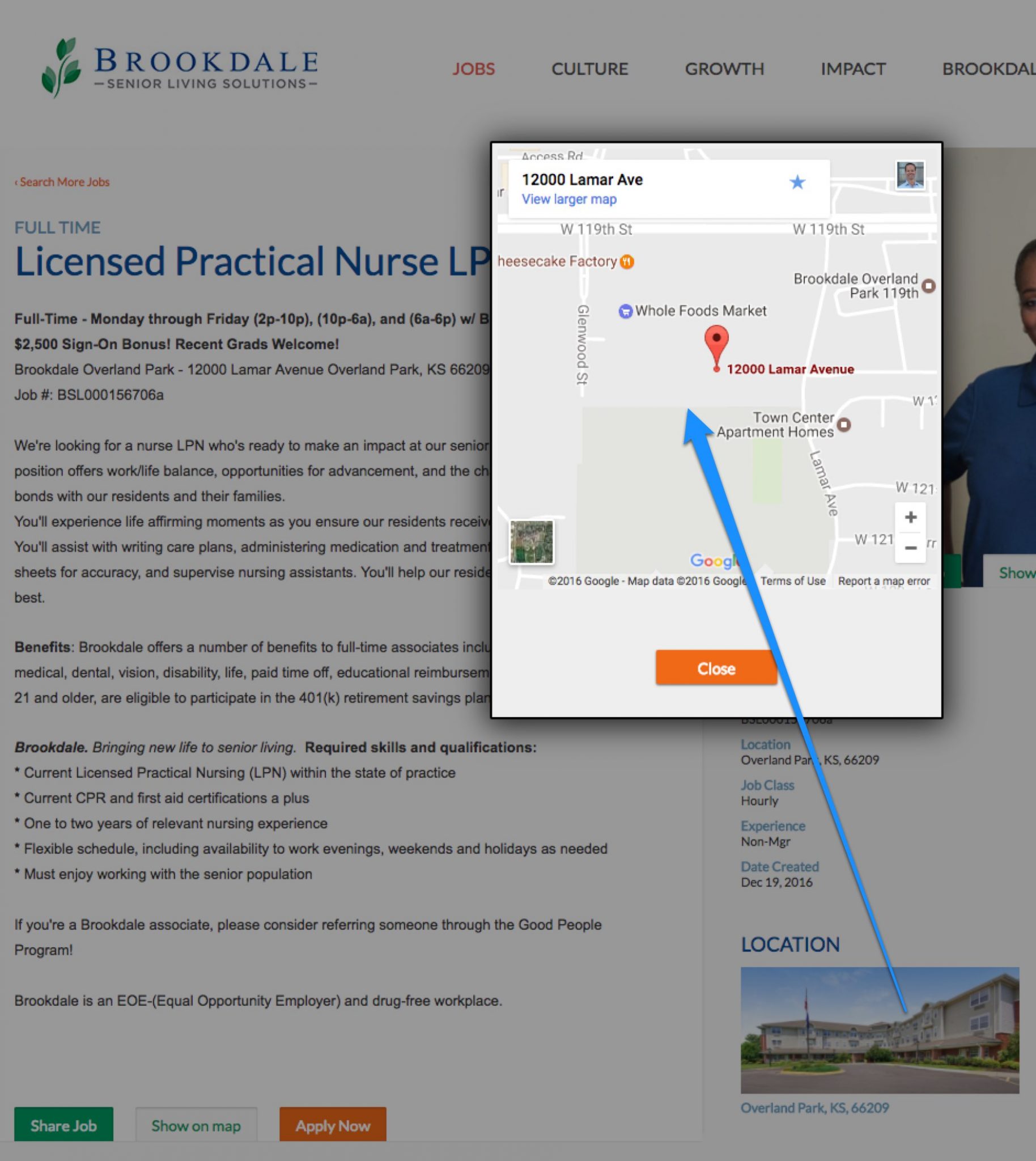 If you want to see some more examples of effective company career sites, check out this recent piece: 20 of the Top Company Career Sites (and Why!).