What is "growth mindset language"? And, how do you use it to create better job ads? A growth mindset means showing there's room to learn and improve, in a positive way.
When someone has a growth mindset, they believe they're not limited by inherent abilities. They're able to grow, change, and adapt. This theory is used a lot in education but also applies to business. Encouraging a "growth mindset" in your biz boosts morale and trust between colleagues…and increases innovation.
Workplaces that value a growth mindset focus on:
Effort and consistency over talent
Training and growth opportunities
Coaching through management and peers
Being open to innovation and risk-taking
Seeing mistakes as learning opportunities
Being open to feedback and discussion
Constructive feedback aimed at learning and improving
So how do you build this into your job ads?
3 Ways to use "Growth Mindset" Language
The words you use in your job ads show candidates what you value. Here are 3 ways you can use growth mindset language to make a positive impact:
List coaching, training, or continuing education opportunities in your "Benefits" section. Job seekers who value constant learning will see this as a big perk.
Mention "collaboration culture" in your "About Us" or "Diversity Statement" section. Showing you value collaboration, especially between different types of employees, shows candidates you have a "growth mindset."
Talk about "innovation" or "problem-solving" in your "Our Mission" section. Candidates care about making the world a better place, especially through growth-focused initiatives at work.
3 Examples of "Growth Mindset" Language
If you like examples from other co.s, here are 3 from McGraw Hill, Calm, and IBM (for more inspiration):
McGraw Hill
McGraw Hill uses growth mindset language like "curiosity" and "drive learning forward" as a part of their passion in this Product Manager job ad: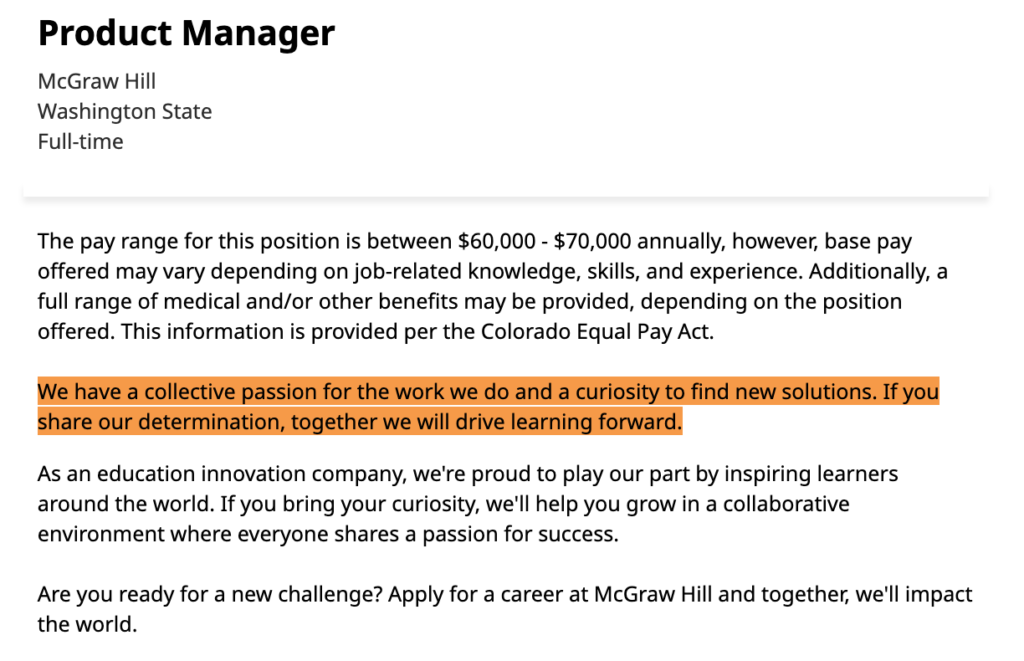 Calm
Calm shows they value a growth mindset with words like "can-do attitude," "collaboration," and communication in this job ad: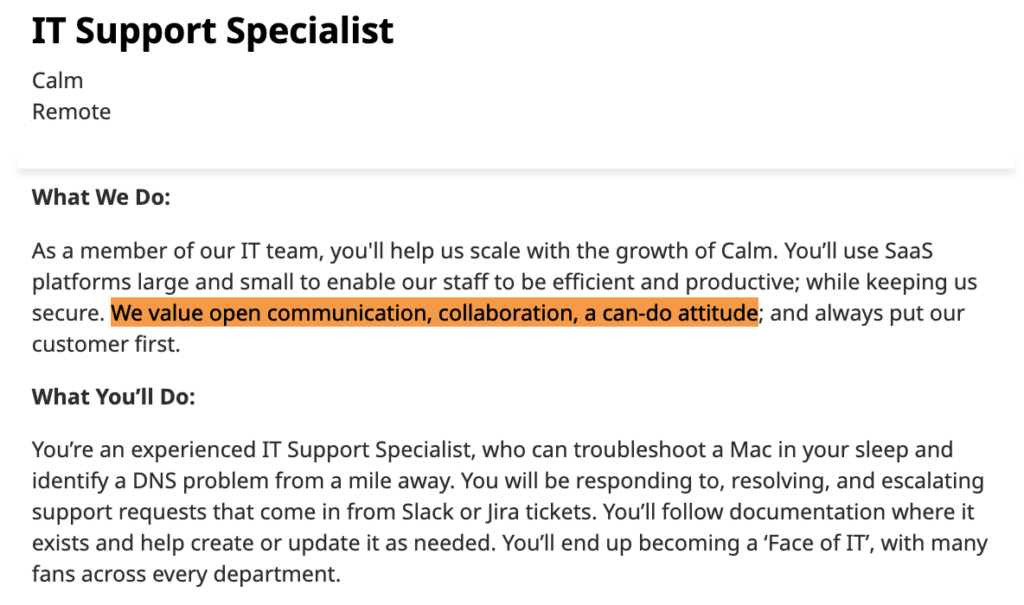 IBM
IBM's job ad for a Partner Technical Specialist uses growth mindset language based on "a culture of continuous learning":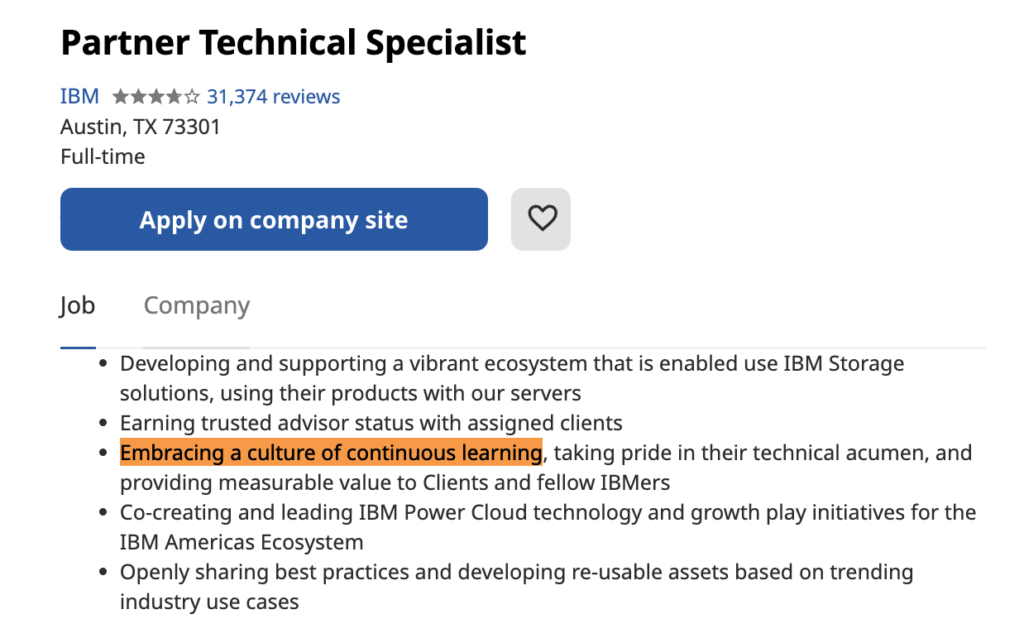 Why I wrote this?
Ongig's mission is to create effective and inclusive job descriptions. Our software allows you to create consistent templates to highlight growth mindset language in your JDs. Please request a demo to learn more.
Shout-outs:
How and Why to Develop a Growth Mindset in the Workplace by Rachel Hastings
How To Promote a Growth Mindset in the Workplace by Vinita Bansal